Your Ultimate Guide for B Coffee and #BPodParty Details
Hey There Fellow Coffee Lover!
Love to see you love coffee as well 🙂 Just wanna share with you about this company that we like and who knows, you might win 10 years' worth of coffee capsules!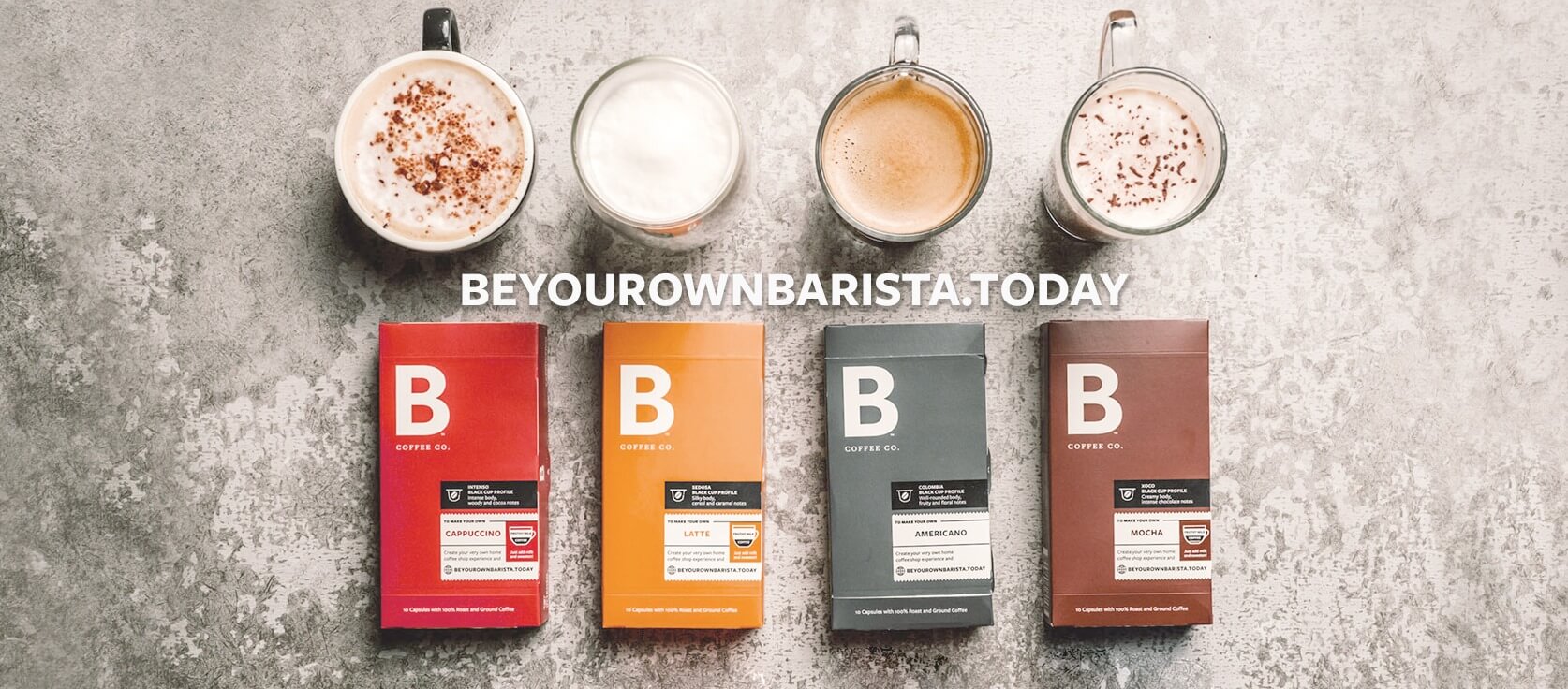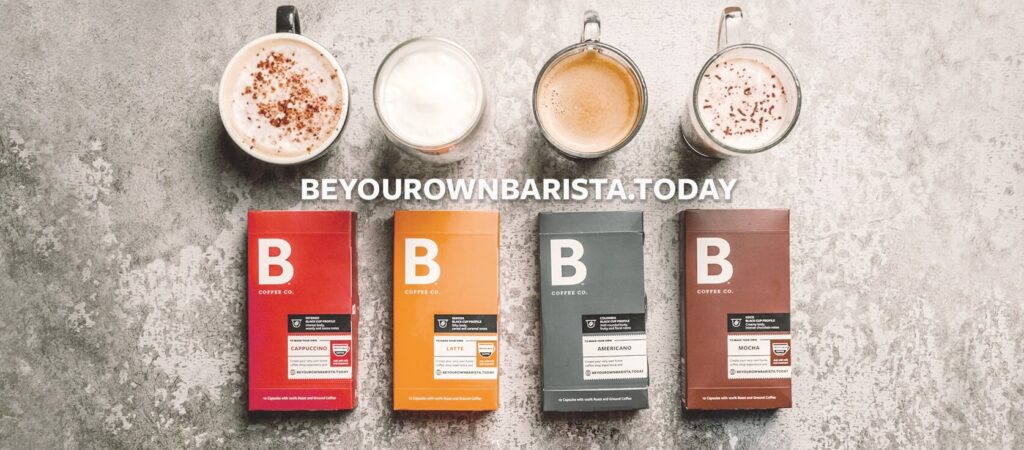 B Coffee Co is a coffee company made out of passion. It was founded by 5 coffee lovers with the goal of proving us with convenience and coffee shop experience at home.
Who doesn't want to feel like Barista? It's so fun!
For us, the best coffee experience is to have a consistent brew of our favorite coffee.
Who wouldn't want to have that amazing aroma and taste every morning, right?.
B Tribe Community
Being part of a community where you belong is such a wonderful experience….
That's what B Coffee Co. is…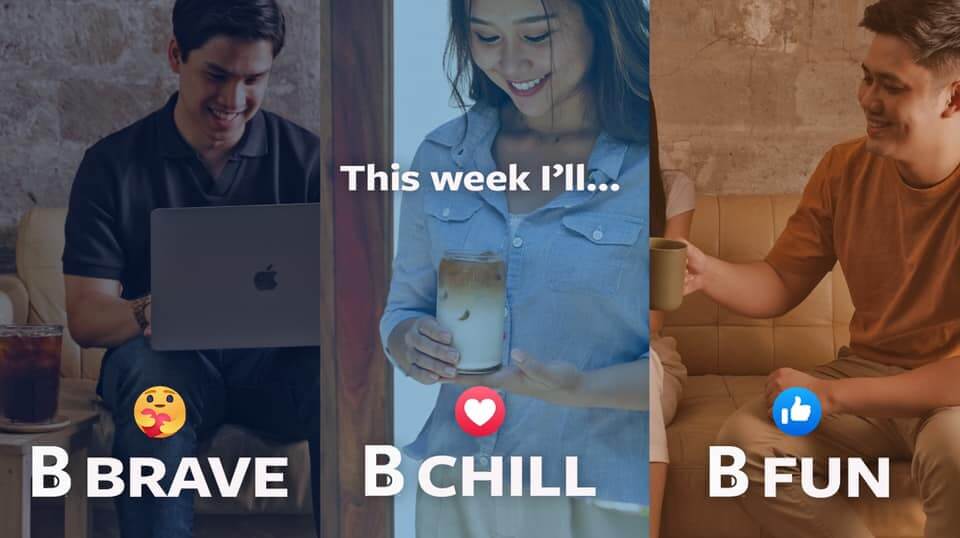 We're called the B Tribe – a fun community of coffee lovers and friends. It's a perfect place to exchange recipes, coffee tips and experiences.
If you want to be part of the community, Join here:
https://www.facebook.com/groups/198134848550922
Coffee Machine
B Coffee's. The Freshman Coffee Machine is a compact, user friendly one that delivers you a perfectly brewed cup.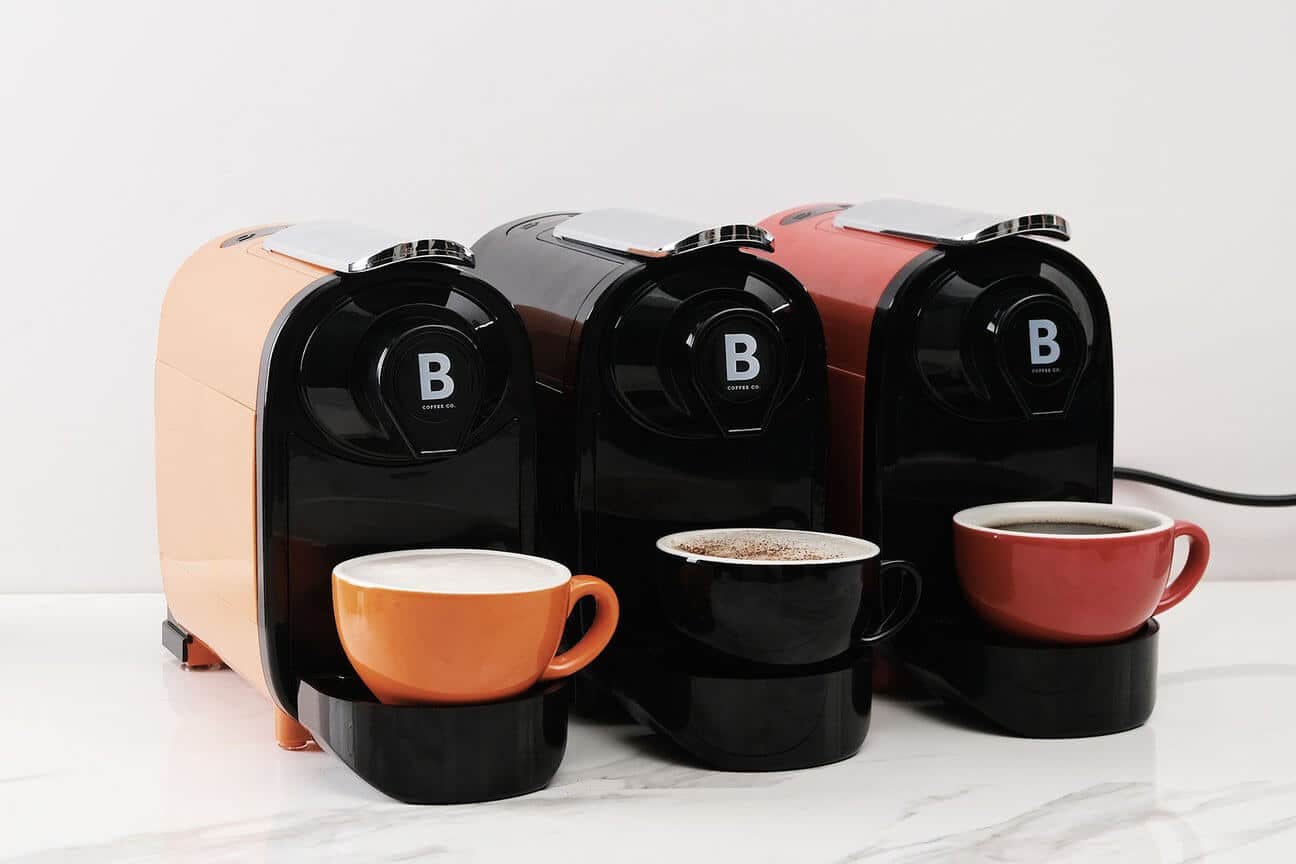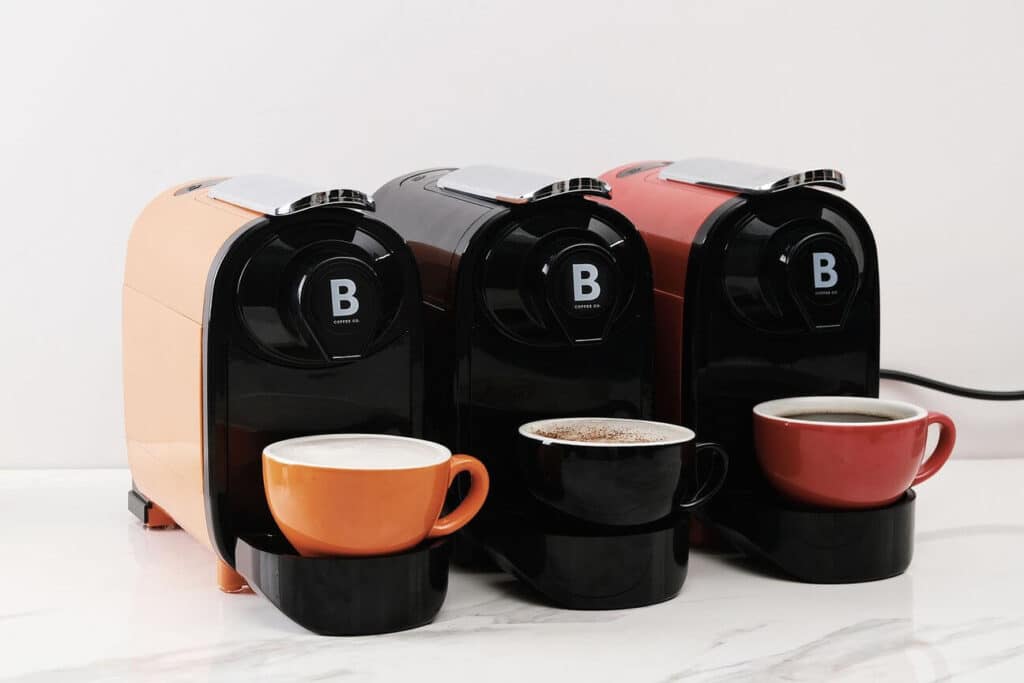 It has 4 colors to choose from – Black, Orange, Red and White.
These colors would surely fit your coffee spot ambiance.
They are selling the B Coffee Collection Set which includes the coffee machine, 4 packs of 10 capsules and milk frother for only Php 4,099.
Tip: You can also check their Shopee store for discounted bundles.
Capsules
B Coffee Co. keeps on innovating. Last year, they only have 4 classic flavors – Americano, Mocha, Latte and Cappuccino.
They added 3 new creations this year – Caramel Macchiato, Ristretto and Decaffeinato.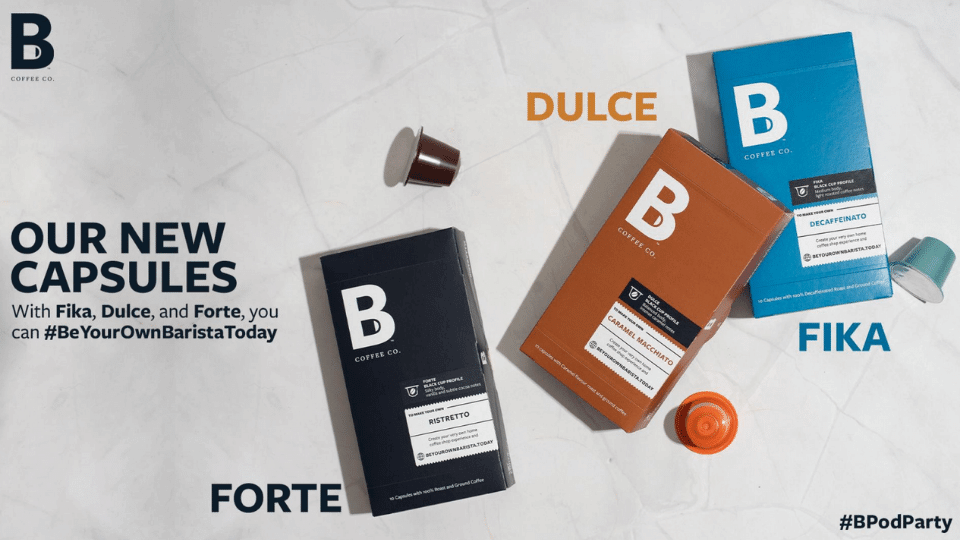 If you can't choose which one is perfect for you, here are their flavor profiles:
Sedosa Latte – Notes of roasted coffee, cereal, caramel, slightly fruity, medium acidity and a silky body, with a chocolatey aftertaste. (Light-Medium Roast)
Xoco Mocha – Intense Chocolate notes with vanilla and fruits, low acidity and creamy body, distinct cocoa aftertaste. (Medium Roast)
Columbia Americano – Predominantly fruity and floral notes, medium acidity, well-rounded body and a pleasant aftertaste of freshly roasted coffee. (Medium Roast)
Intenso Cappuccino – Intense notes of roasted coffee, woody and cocoa notes, very low acidity, intense body, intense aftertaste. (Dark Roast)
Dulce Caramel Macchiato – Intense caramel notes with a silky body, distinct caramel aftertaste. (Light Roast)
Fika Decaffeinato – Light roasted coffee notes, wooden and light acidity, medium body with a bitter and longlasting aftertaste. (Medium Roast)
Forte Ristretto – Vanilla and chocolate sweet notes and light acidity. Soft and bitter cacao aftertaste (Medium Dark Roast)
Syrups and Sauces
B Coffee Co. has already introduced their syrup line, which would work perfectly in your handcrafted beverages.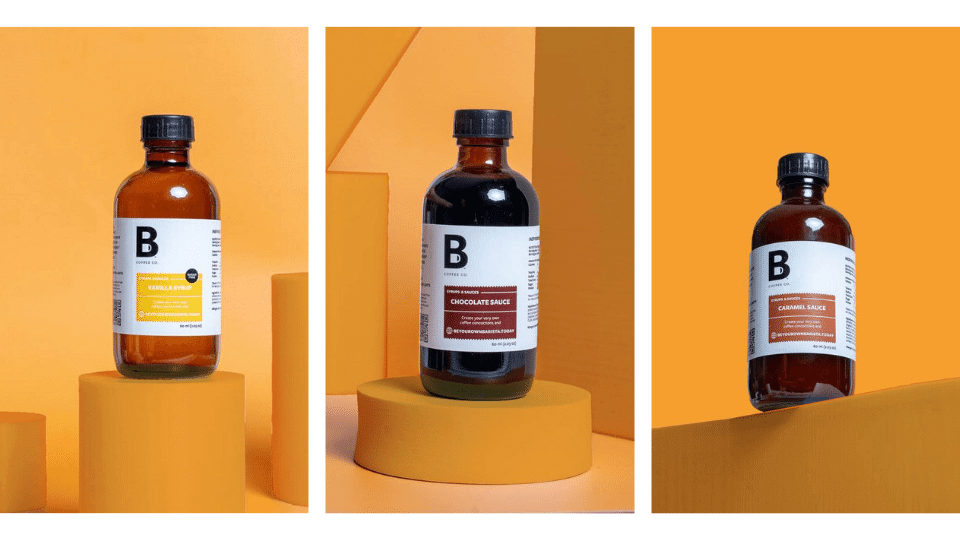 Currently, they have 3 syrup flavors – Vanilla, Chocolate and Caramel.
The Sugarfree Vanilla syrup adds just the right amount of sweetness – with 0 guilt.
Their smooth and creamy caramel sauce is perfect for your macchiatos, lattes, frappes, and more!
Their rich chocolate sauce will make your mochas irresistible.
Each syrup costs Php 179.00 for 250ml.
What we love
B Coffee Co products are of high quality and would cost an arm to have one.
As a coffee newbie, you won't get overwhelmed with what to choose because they have discover kits. This would help you pick the taste that suits you.
Check out their Discover Pack here: https://bcoffeeco.myshopify.com/products/bold-discovery-collection
B Coffee Co. also provides coffee recipes for those who love cold and hot drinks. It is theme-specific, so you can choose whatever fits your mood or the ambiance.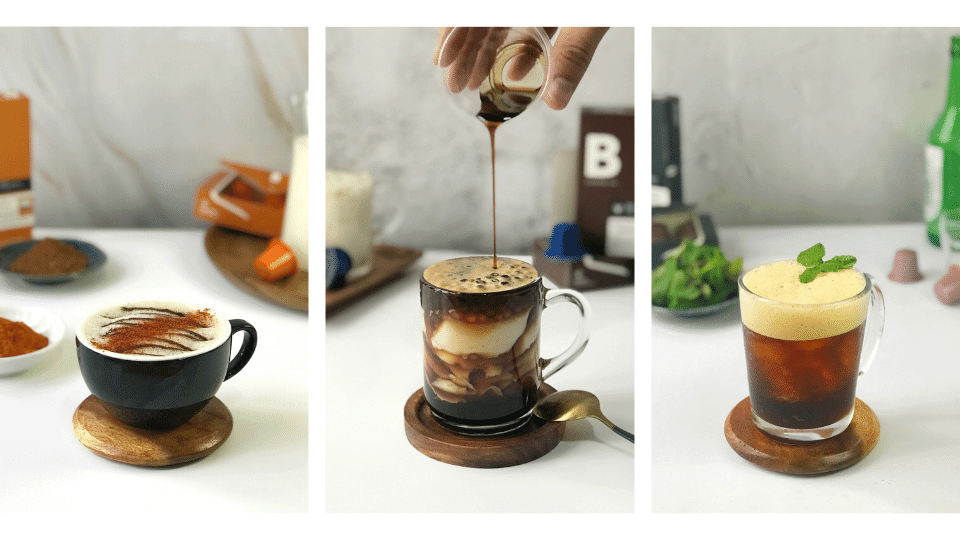 You access the recipes here:
https://www.beyourownbarista.today/creations/
#BPodParty
This coming November 15, 2021. B Coffee Co. will be having a BPod Party.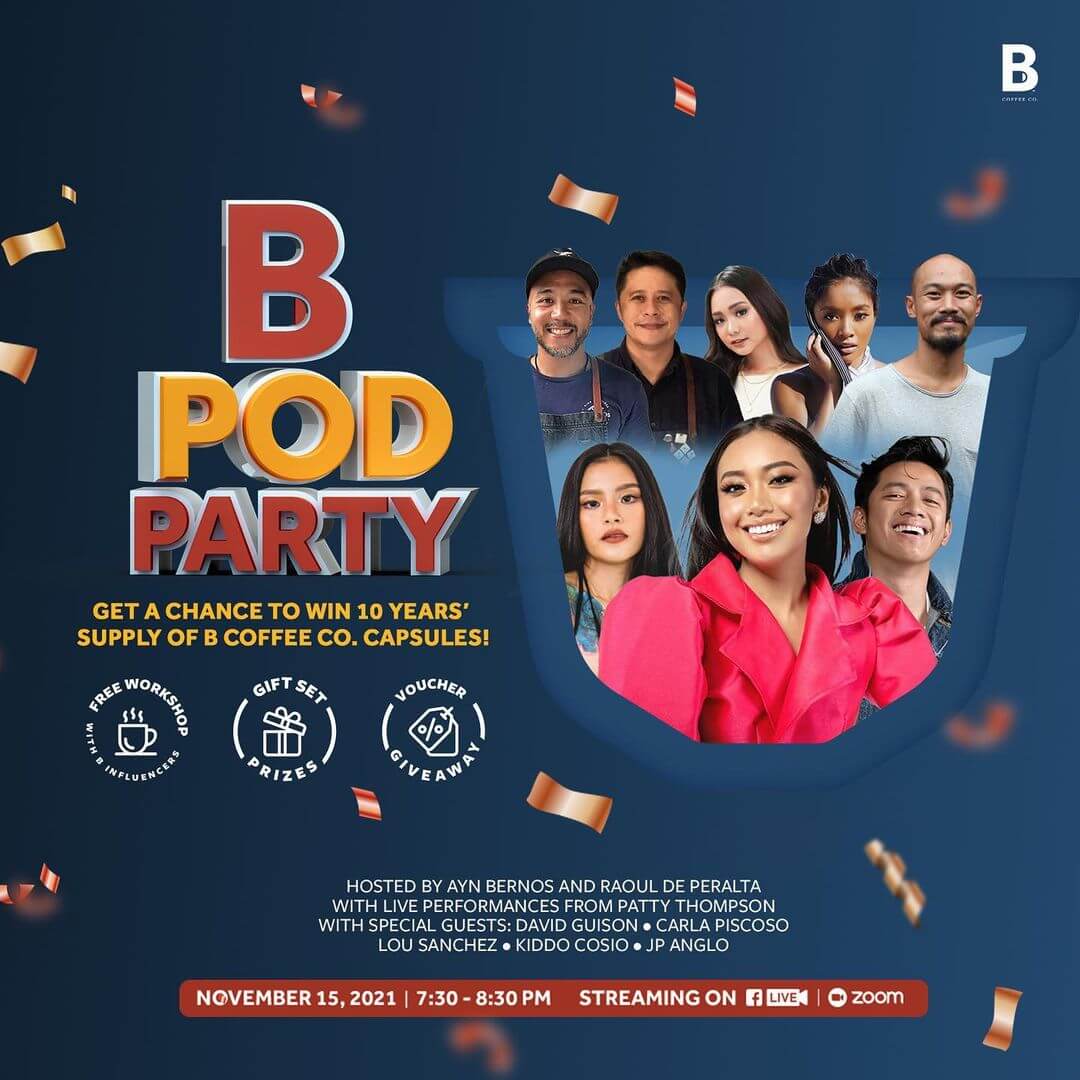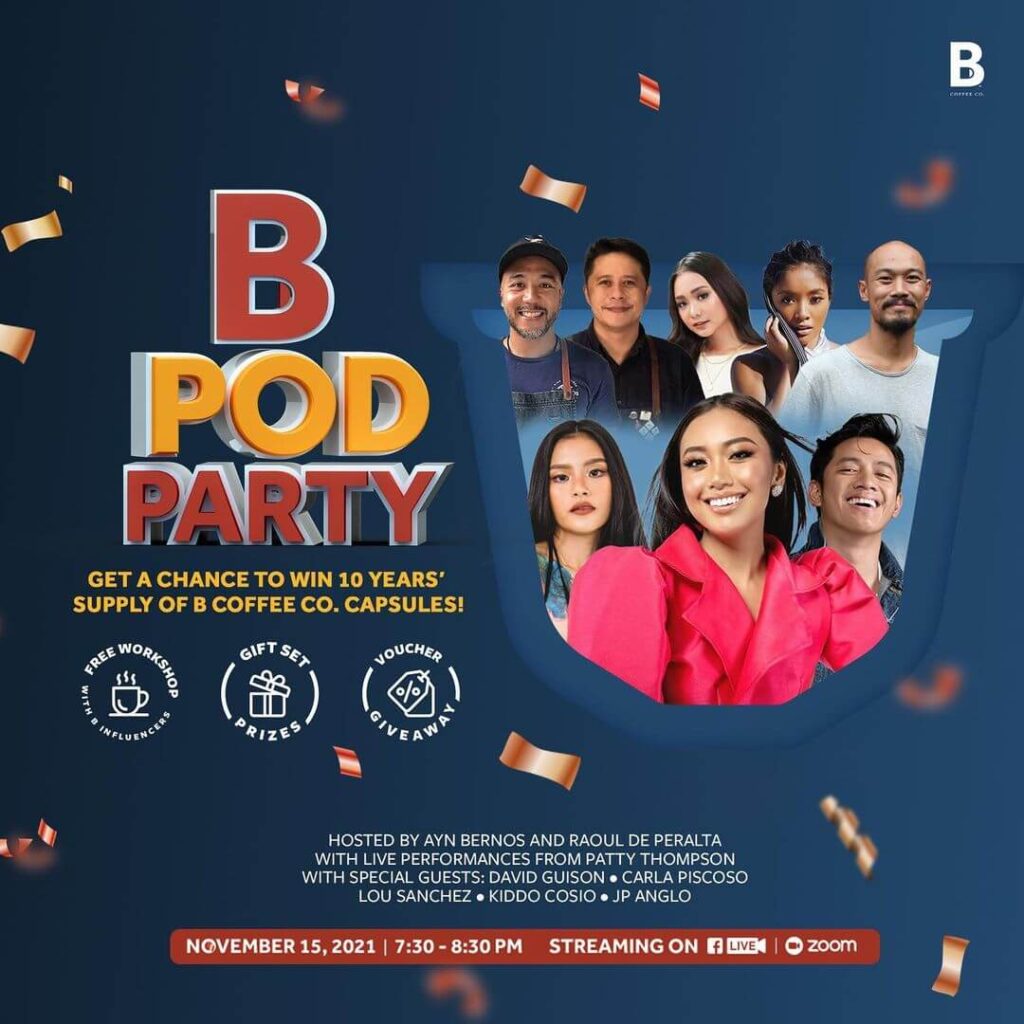 There will be a series of masterclass that will help you craft your coffee beverages to be led by @davidguison, @chefjayps, @lousanchezzzzz, and @kiddocosio
What we LOVE—— is the chance to win 10 YEARS worth of Coffee Capsules!
As a Coffee lover, this is GOLD!
Aside from these prizes, here are the other prizes and raffle that you should look forward to: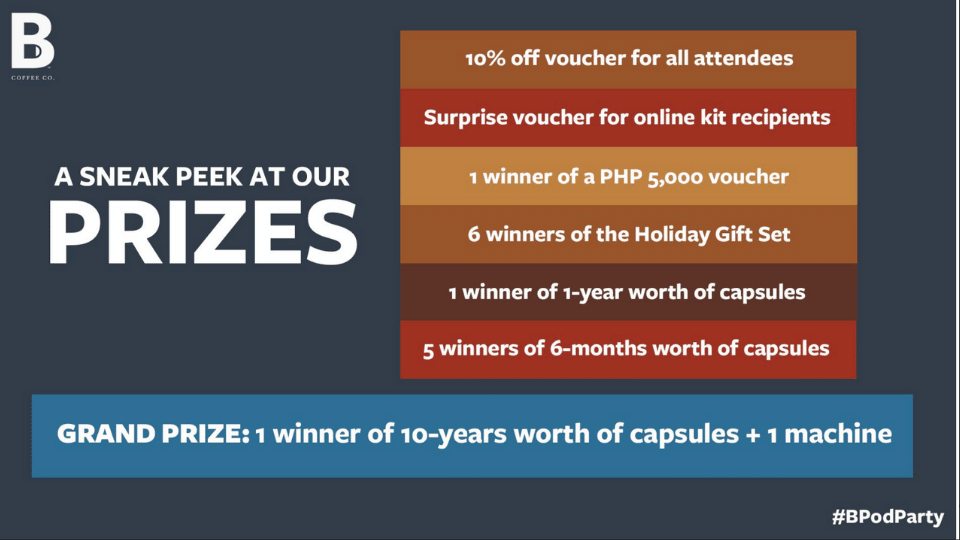 The event has limited slots. So you register early!
B Coffee Co also has several mini games that can let you win 6 months supply and 1 year supply worth of coffee capsules. Check their Facebook and Instagram for the Mechanics.
Here is an instant link for their 6 Months Supply of Coffee Capsules #BPod Giveaway
https://www.instagram.com/p/CV7bfOptFNs/
The deadline is on November 14, 2021. So better hurry up!
I almost forgot….
Those who want to attend the Pod Party, Please register at this link:
https://docs.google.com/forms/d/e/1FAIpQLSdsya5Pq12OtDlcVOUz4Slv8sdhdeQ9WRjTWaOba9A2KUJT4A/viewform?fbclid=IwAR2Xfzm-eVeEruoyAivvWpVQ-bKbF1qIaZ0l3Mm_DuYa73MKI6QxyKYhV0w
They will send the zoom link, reminders, what to expect, etc. So everyone can have a great time on Nov 15 🙂
I'll also be there so if you want to see me 🙂 Just look for me there!
Before I leave….. You can get your coffee machine when you order it in Lazada or Shopee.
Here are their store links:
Shopee: https://shopee.ph/bcoffeeco
Lazada: https://www.lazada.com.ph/b-coffee-co
You'll get a discount voucher when you register at the Pod Party. Use these vouchers to get great discounts 🙂
All Rightieeee…. See you on November 15! Happy B Pod Party!
Best,
Mark "Your Coffee Buddy"
P.S. if wala pa kayo naisip na gift…This is the perfect Christmas Gift for your family and friends!