9 Holiday Party Trays You Must Order this Christmas and New Year!
Christmas is a special time for family traditions that keep us connected and create lasting memories.
From spending additional quality time together to indulging in delicious dishes, there are countless ways to make the holiday season even more special.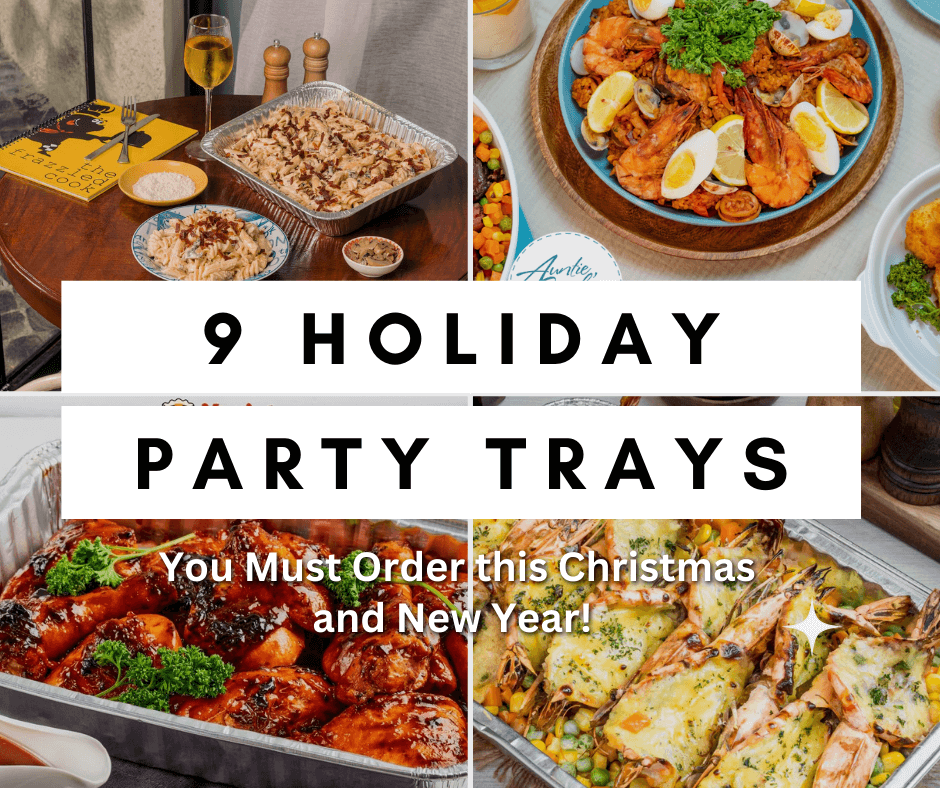 Food trays offer convenience since you can easily order different dishes for everyone to enjoy, all contained neatly in one tray.
Food trays make it easier to organize different dishes you're ordering in an aesthetically pleasing way.
Allowing your family to enjoy their meals while saving time and energy typically spent traveling to pick up food.
With online ordering options, you can place orders virtually any time, from anywhere, thus creating more opportunities for family time during Christmas and making the most of this joyous holiday season!
Here are some of the food trays we curated this holiday season
Commissario by Chef Joseph Viel
Food lovers looking for sumptuous feasts to ring in the holidays can now enjoy comforting favorites provided by Commissario by Chef Joseph Viel.
Commissario by Chef Joseph Viel – the home-based business that offers quality and delicious frozen meals ready to eat.
Chef Joseph Viel's creations range from pasta dishes and succulent main courses like beef, chicken, pork, and fish to indulgent desserts.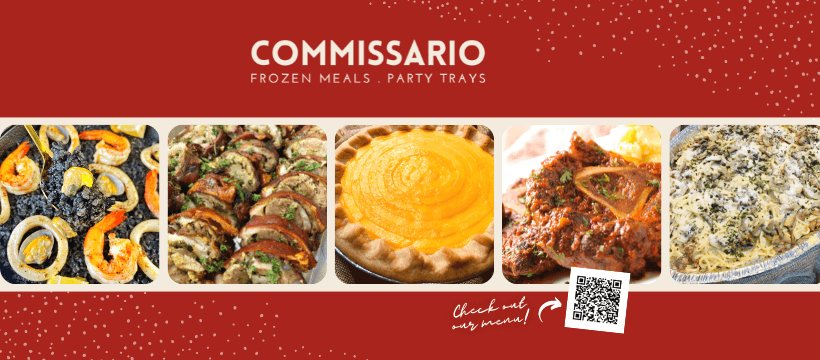 This delectable food has earned the qualified chef an unparalleled reputation – one of his former restaurants, Cucina Rusticana Italian Restaurant, even received accolades throughout the local area!
Food lovers can now enjoy this exceptional cuisine by ordering party trays; some of his notable bestsellers featured in his restaurant make it onto this collection.
To ensure freshness and ensure all orders are fulfilled on time, customers should make reservations at least three days before!
Food trays are still available for December 24, 25, 31, and January 1. They can be conveniently picked up or ordered with a rider via Lala Move, Grab, Borzo, and more.
For a faster booking, search for "Chef Joseph Viel" on your courier service app, and a pinned address will come out.
Cut off time for picking up orders is at 7:00 pm.
They accept payments via BDO or GCash.
Customers should take note of the strict first come, first serve policy and wait for your order's confirmation before settling any bill.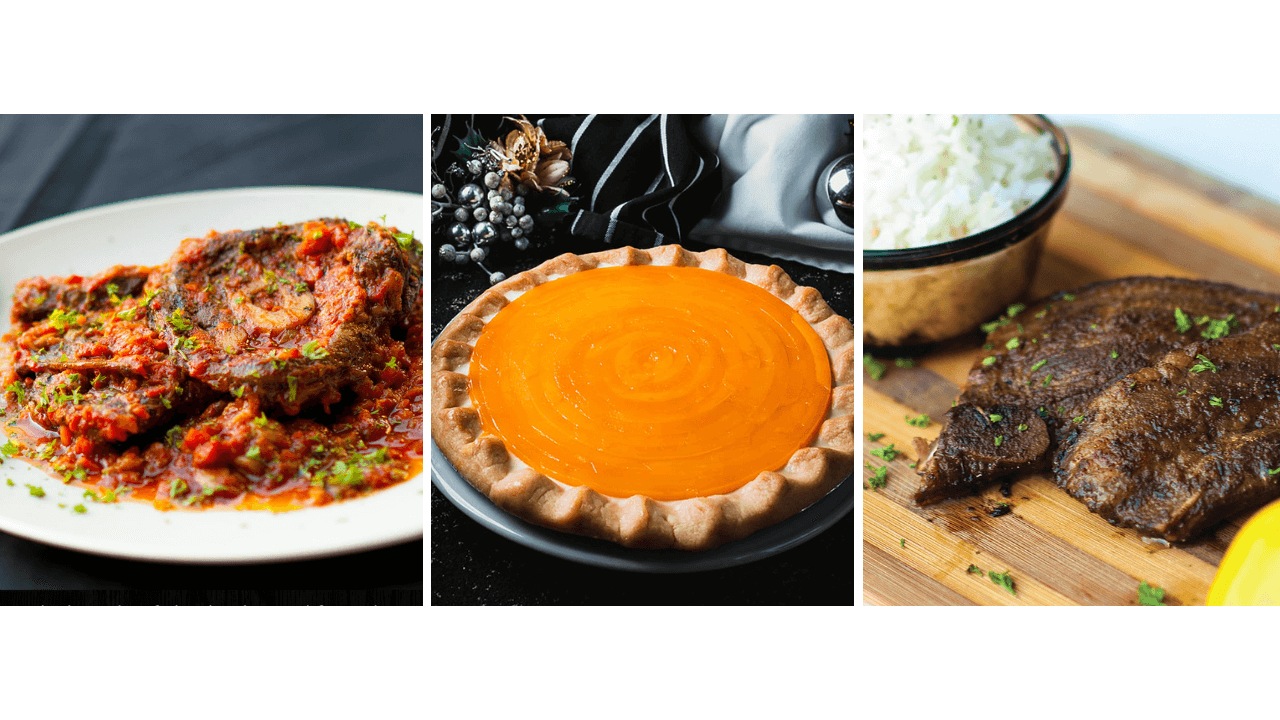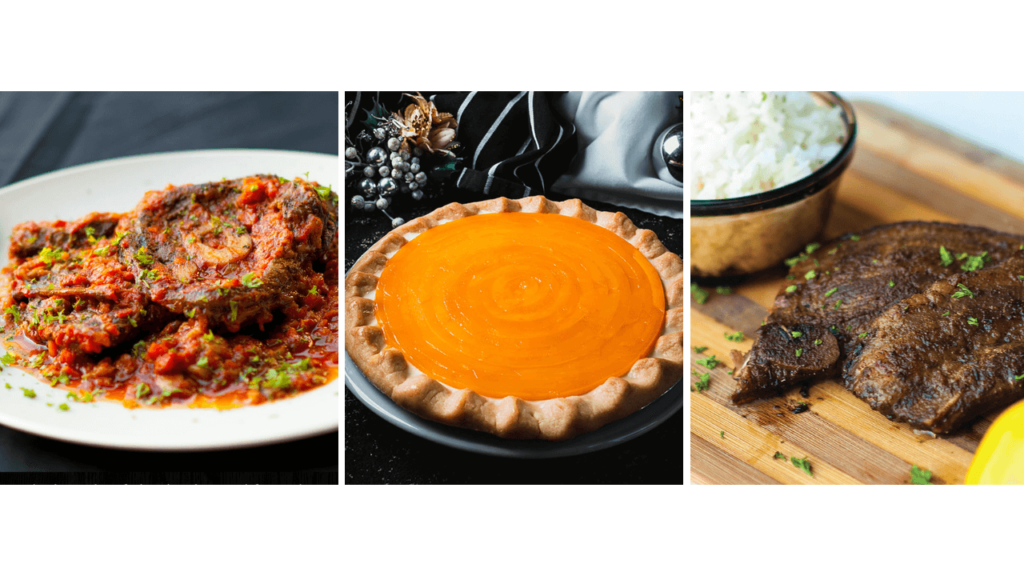 Their bestsellers are Savory Pork Belly, Osso Buco, Cerveza Negra Beef Pot Roast, Oven Roasted Herb Prosciutto Chicken, Lasagna Al Forno or Lasagna Roll-Ups and Creamy Mushroom Truffle Oil Pasta, Oven Roasted Porchetta, Creamy Mushroom Beef, and Mango Cream Pie.

Get Commissario by Chef Joseph Viel to bring a special touch to your next event or celebration!
Commissario by Chef Joseph Viel
Address: 46 Jasmin St. Valle Verde 2, Brgy. Ugong, Pasig City
Facebook: https://www.facebook.com/commissarioph
Auntie Carol's Kitchen
Auntie Carol's Kitchen is a flavorful success story amidst the pandemic.
Established in 1998 with its original special recipes, it has since expanded to include Paella, Lengua, Baked Spaghetti, and more of her sumptuous dishes and treats such as Choco Crinkles and Oatmeal Cookies!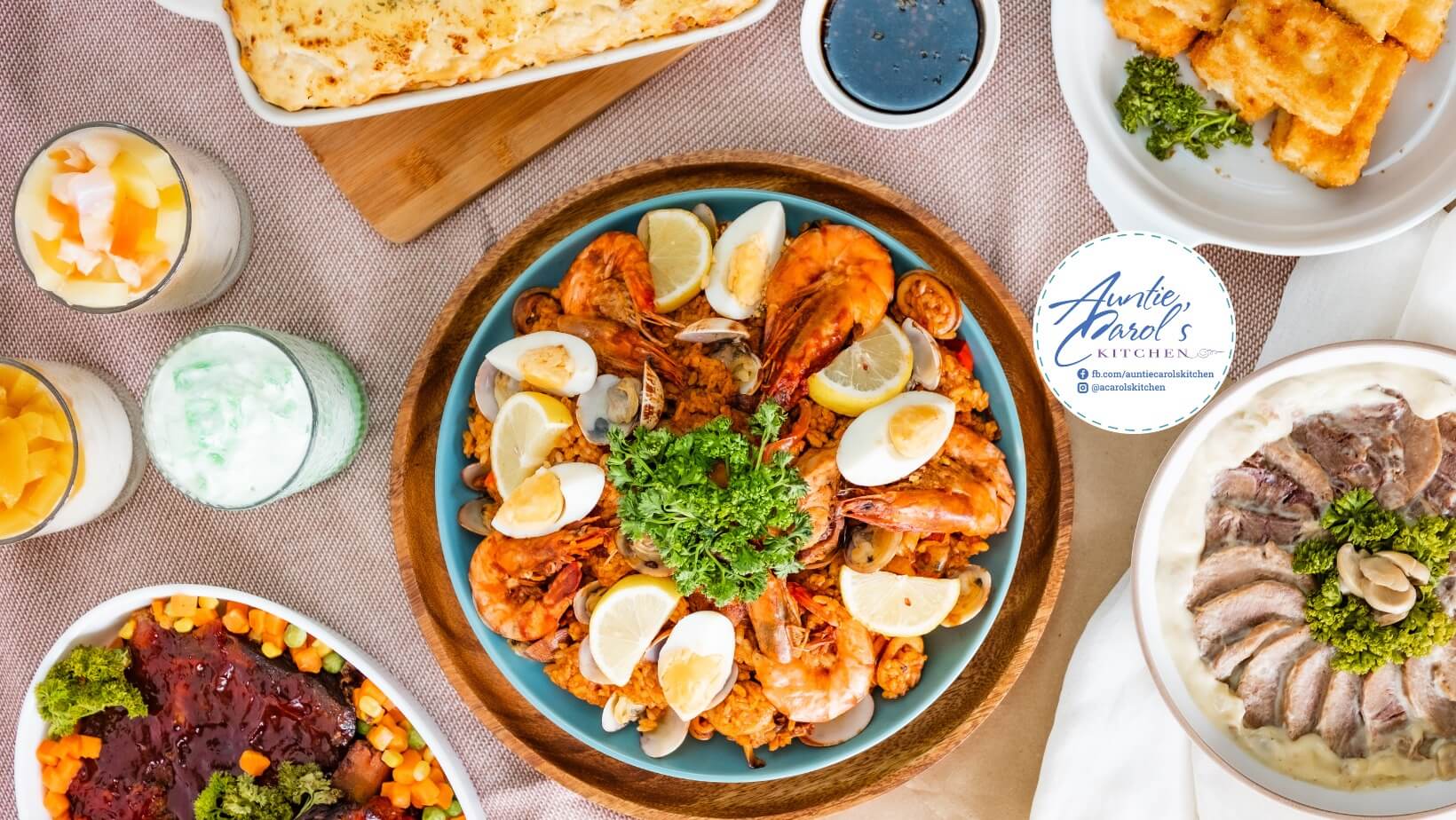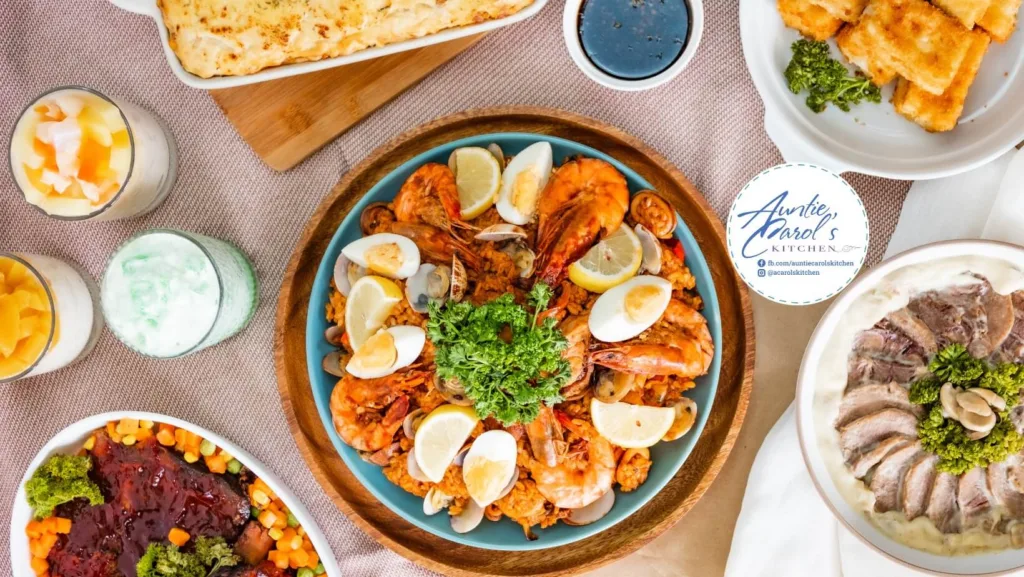 Now, Auntie Carol sells everyone's favorite roasted chicken, Lechon belly rolls, plus the Lechon belly sisig and the chicken sisig. At the same time, the original recipes are still very much available to the delight of her loyal clientele.
Auntie Carol's Kitchen is now taking orders for their delicious Food Tray with a cut-off date of December 20, 2022, for December 24 and December 29 for December 31.
Take advantage of a feast for your holiday gatherings since they won't accept orders for December 25 and January 1.
Food trays can be delivered via 3rd party apps and paid using Gcash or BDO.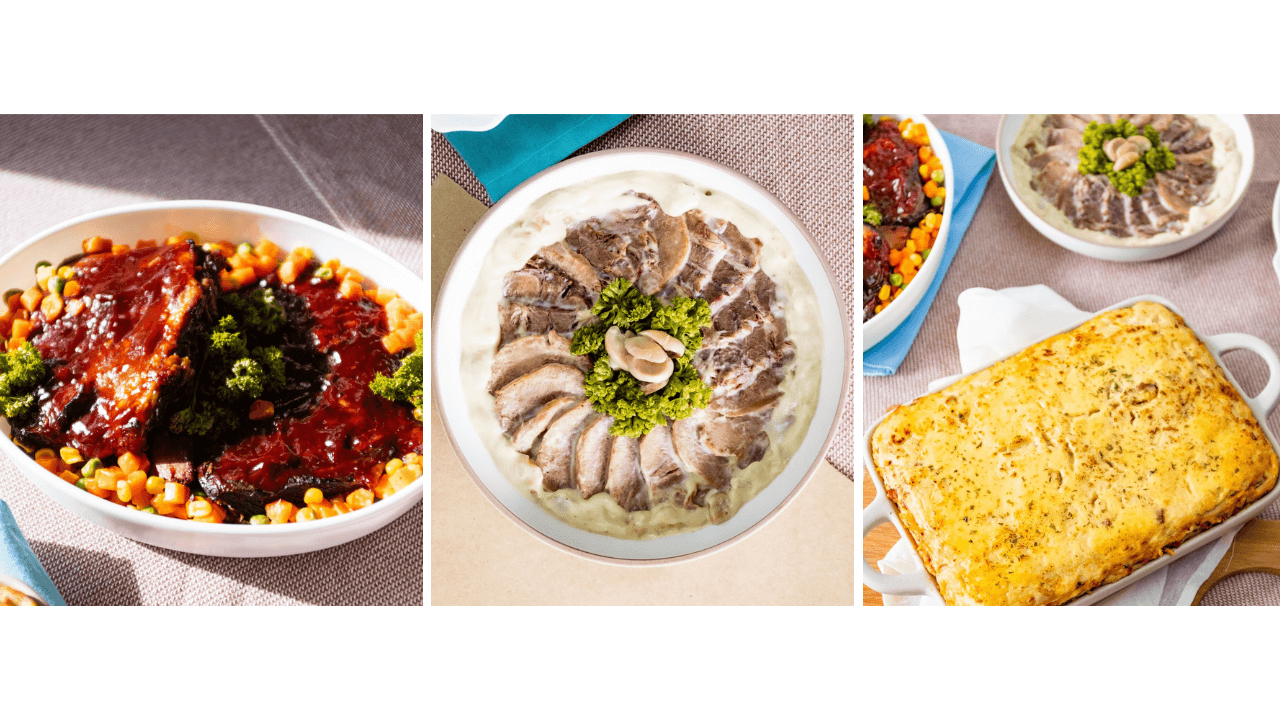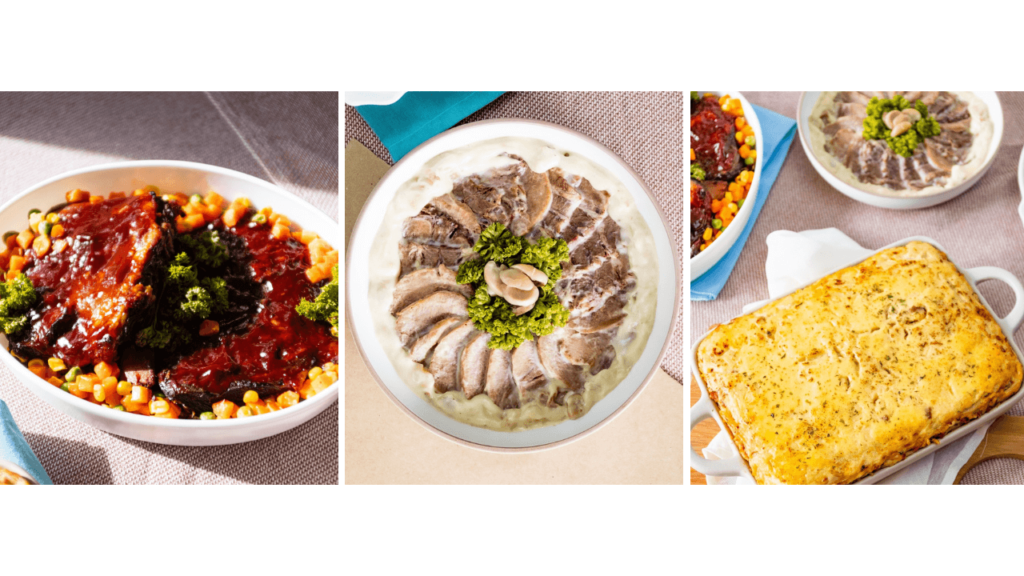 Try their best-selling dishes like Mixed Seafood Paella, Cheesy Baked Spaghetti, Creamy Lengua Estofado & Baby Back Ribs-Texas Style. Enjoy the unique flavors of Auntie Carol's Kitchen!
Auntie Carol's Kitchen
Address: Binondo, Manila
Contact Number: +63 917 532 1713
Facebook: https://www.facebook.com/AuntieCarolsKitchen
Instagram: https://www.instagram.com/acarolskitchen/
Calle51.mnl
Are you a fan of Latin American cuisine?
Calle51.mnl is your go-to online stop!
That's why Calle51.mnl are so passionate about our Latin American Food trays!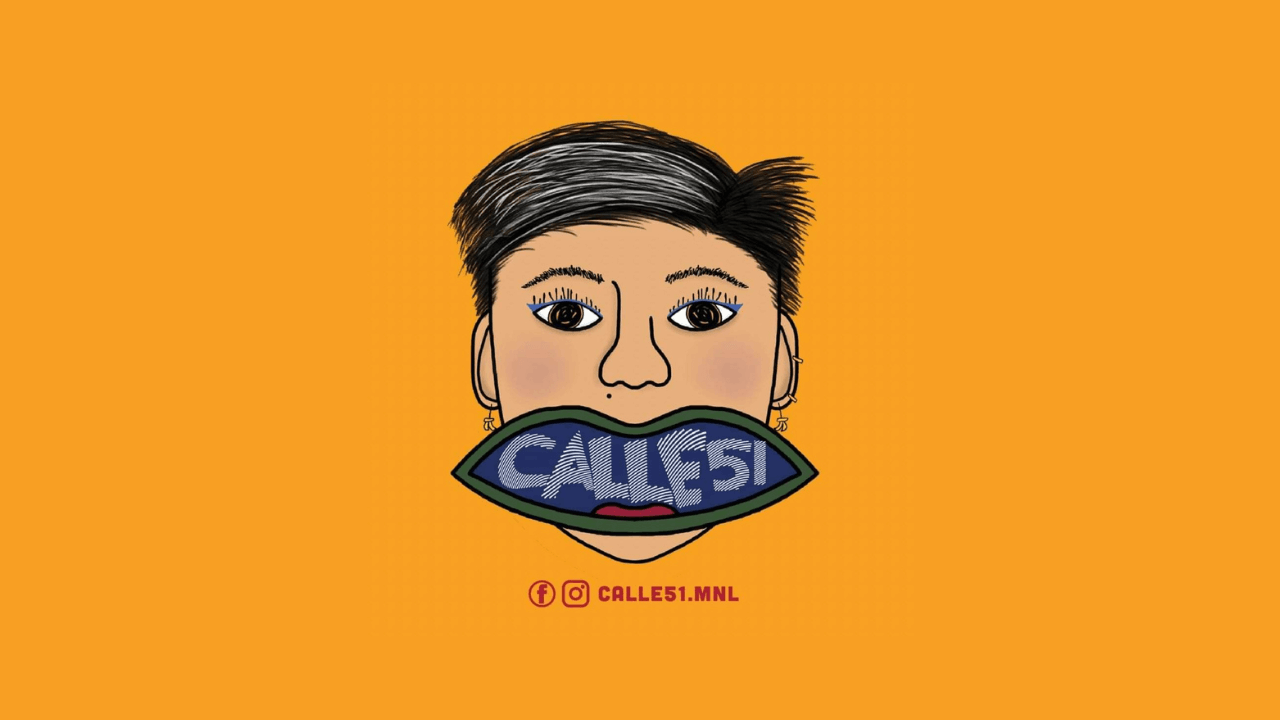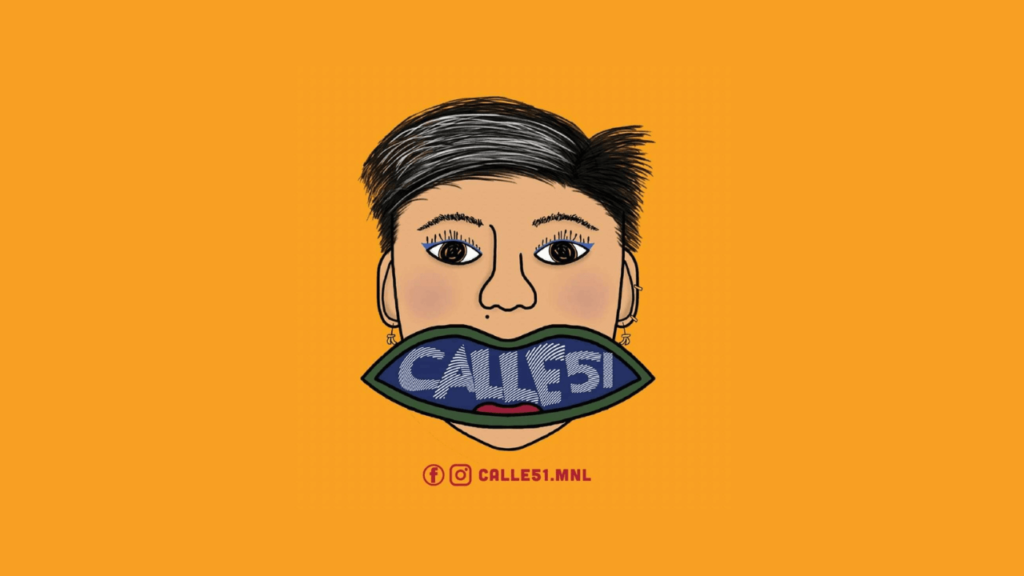 Each tray is made to order, so you can be sure that you enjoy freshly prepared food with love.
Calle51.mnl blends cultural backgrounds to create unique dishes featuring traditional favorites like rice, plantains, corn, beans, and salsas as well as spiced meats and pork, all made with quality ingredients sourced from our weekly wet market run for maximum freshness.
Open from Tuesday-Sunday, 10AM-6PM (Dec. 24, Dec. 25, Jan. 30, and Jan. 1 will open from 10AM-4PM only), they offer an awesome selection of Food Trays that you'll love.
Getting your food delivered is easy – book your own courier or use Grab or Lalamove. Although we can also help arrange the deliveries via Grab or Lalamove with a ₱50 service fee. So it would be a courier fee + service fee.
Payment can be made easily via either GCash or BDO bank transfer, but for orders, do give at least 2-3 days advance notice.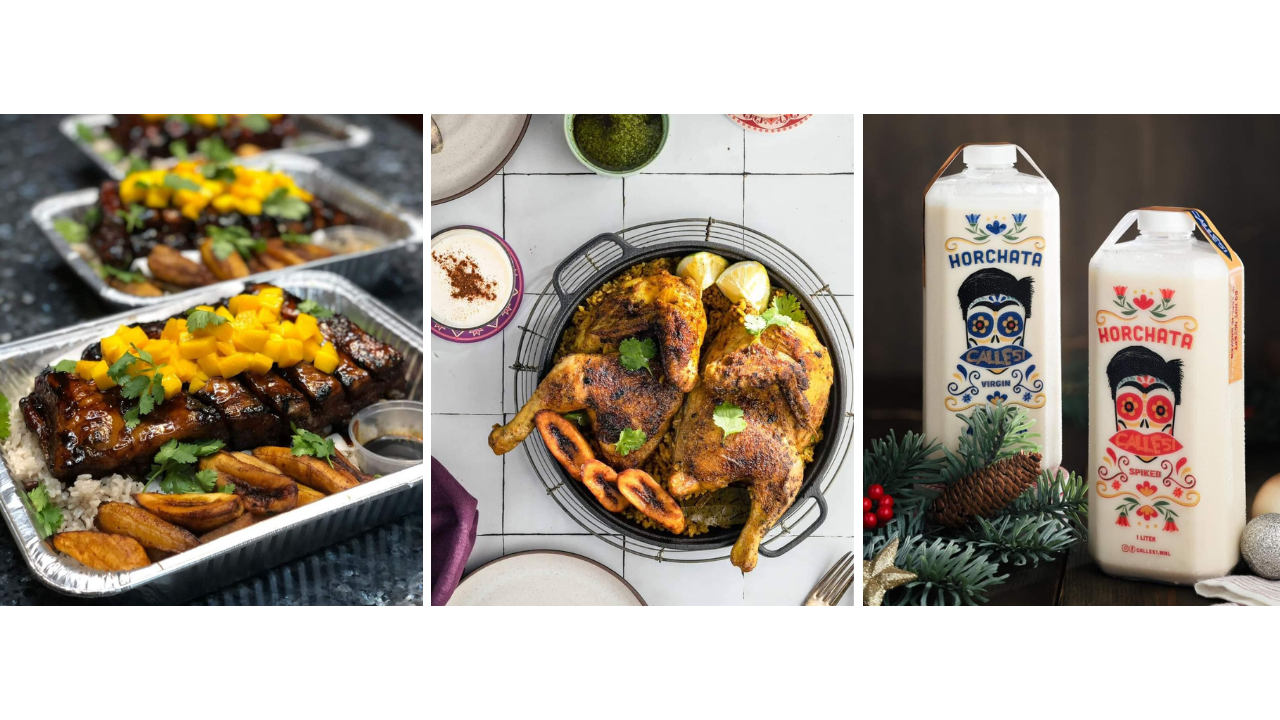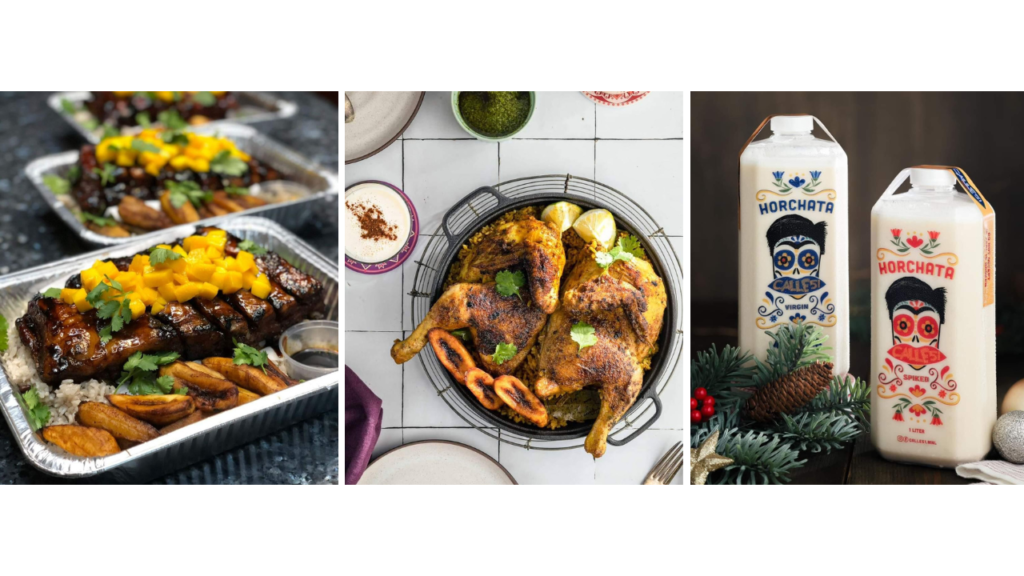 Their bestsellers are 1.5 kg Cuban Sticky Ribs and Congri rice.
They just released their latest dish called Pulled Pork Sandwich. It's a sandwich with homemade Pulled Pork, brushed with Butter and Chipotle Mayo, topped with our Radish Slaw, and served with side Tostones.
Discover the new tastes of Latin America when you order a Food Tray from Calle51.mnl today!
Calle51.mnl
Address: Sta. Mesa Heights, Quezon City
Contact Number: +63 917 541 1206
Facebook: https://www.facebook.com/calle51.mnl
Instagram: https://www.instagram.com/calle51.mnl/
Yao's Kitchen
At Yao's Kitchen, they offer a flavorful experience of Chinoy comfort food, with each dish crafted using cherished family heirloom recipes.
They offer a variety of Food Trays designed to serve the needs of our customers, allowing them to have a shareable experience and have the joy of connecting around familiar tastes.


Food trays offered by Yao's Kitchen make it convenient for customers to share the delicious taste of their food with friends and family, no matter the event.
They value family time, so we will be open on Dec 24 and 25, December 31 and January 1 so that you can enjoy the best flavors with your family.
For Christmas orders, their cut-off date is December 23, 12nn.
For New Year orders, their cut-off date is December 30, 12nn.
As for deliveries, they only have a self-pickup or courier pick-up available.
Lead time Group Feasts require at least 2 days in advance.
They may or may not accommodate same-day deliveries for Group Feasts, so best to order a day ahead to avoid inconvenience.
They accept online bank transfers, GCash, and credit and debit cards.
You can send them a message on Facebook and IG for the full menu.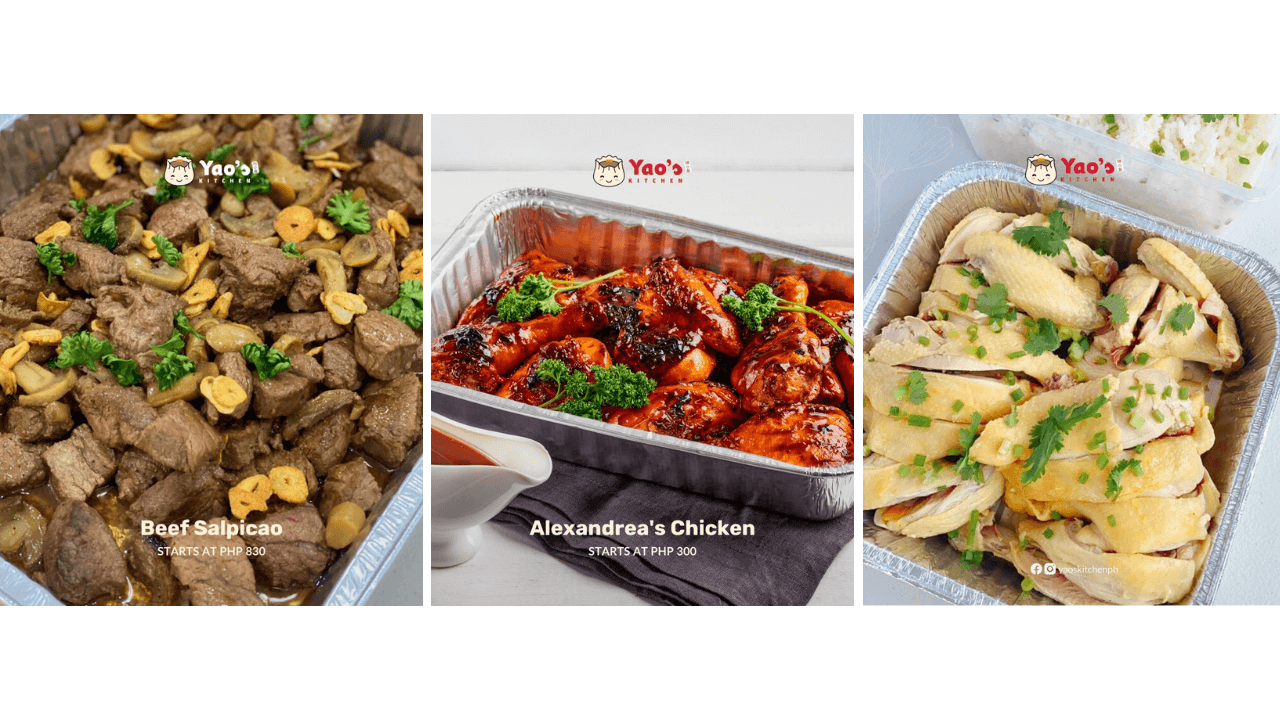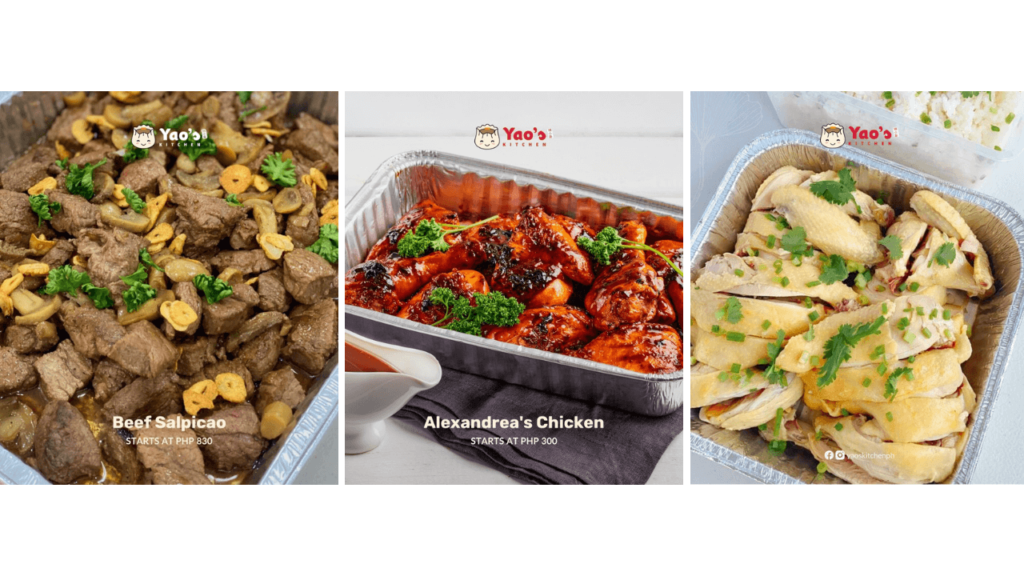 Their bestsellers are Special Cha Misua, Hainanese Chicken,Beef Salpicao, Alexandrea's Chicken (House Special), Sweet and Sour Pork and Chicken Mushroom Claypot Rice.
Yao's Kitchen
Address: YMCA Makati 7 Sacred Heart St, Makati
Contact Number: +63 917 564 3366
Website: https://yaoskitchenph.com/
Facebook: https://www.facebook.com/yaoskitchenph/
Instagram: https://www.instagram.com/yaoskitchenph/
Sous Vide Station
Sous Vide Station has just made dinner preps so much easier with their premium sous vide meats.
You can find these vacuum-sealed pre-cooked steaks and fillets at select The Marketplace and Robinsons supermarkets or conveniently order them online for your next dinner party.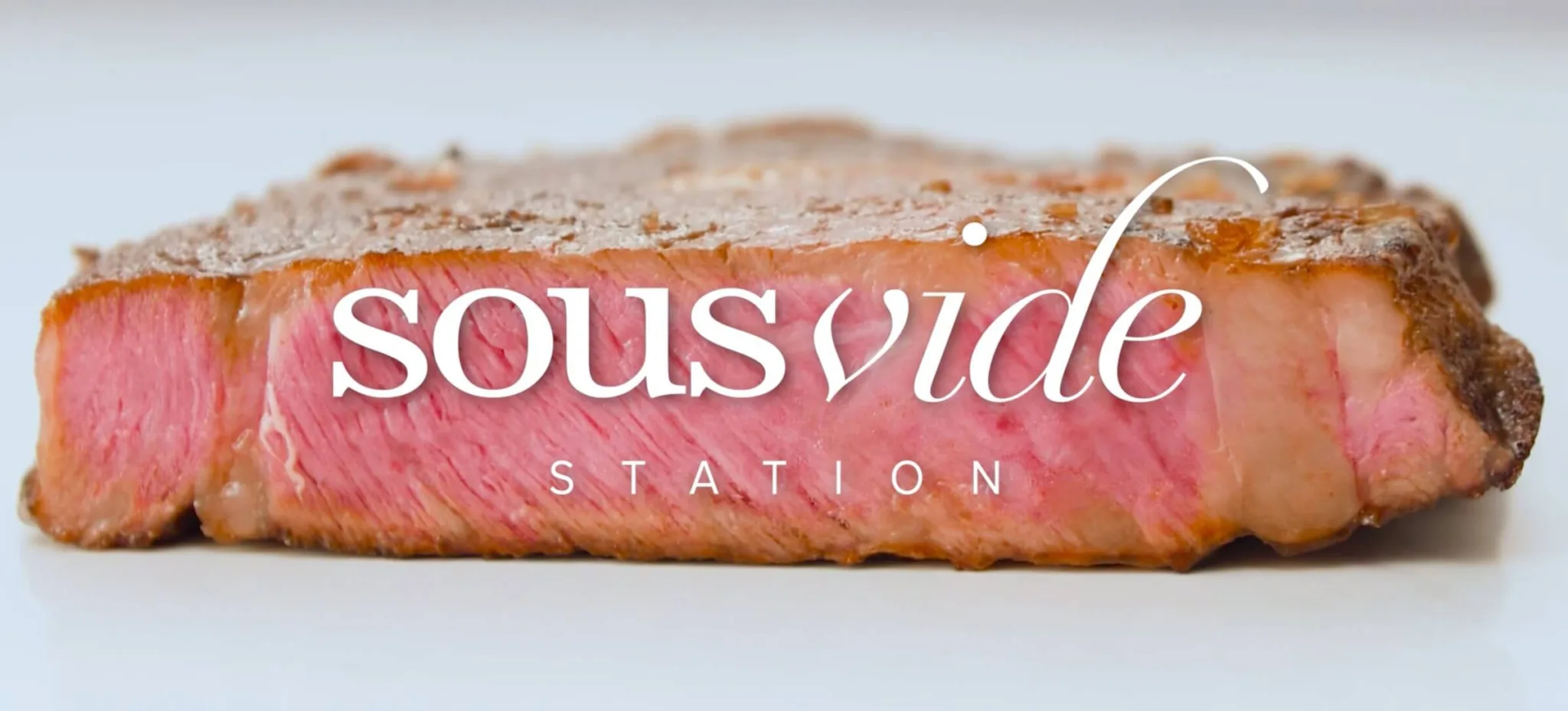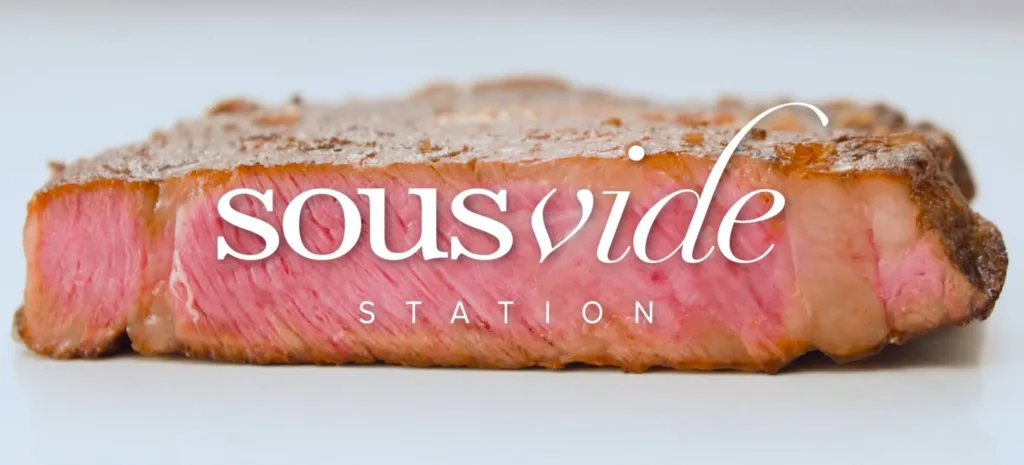 These premium meat selections are cooked to perfection, eliminating the hassle of long cooking times.
All you have to do is quickly sear or grill them before serving.
If that's not enough, you can even pair your sous vide steak with your favorite vino for an elevated dinner experience with minimal effort on your part.
They open daily from 8am-10pm and you can preorder online to make sure you get the freshest cuts, delivered at a time that works best for you – frozen or defrosted.
You can also buy these at The Marketplace and Robinsons Supermarkets.
From 8am-8pm, you can also pick up your order and pay conveniently via BPI, BDO, or Gcash.
So this holiday season, skip the rush and let Food Tray's Sous Vide Station give you and those on your gift list the delicious steaks they deserve!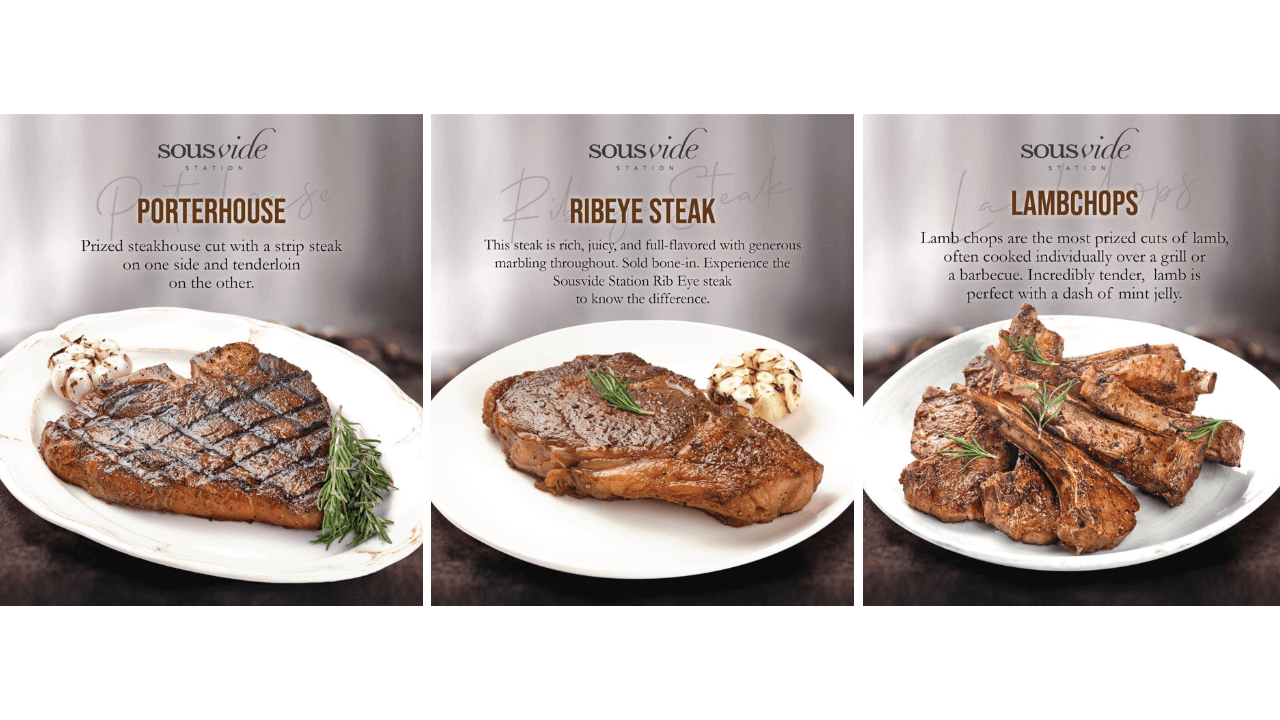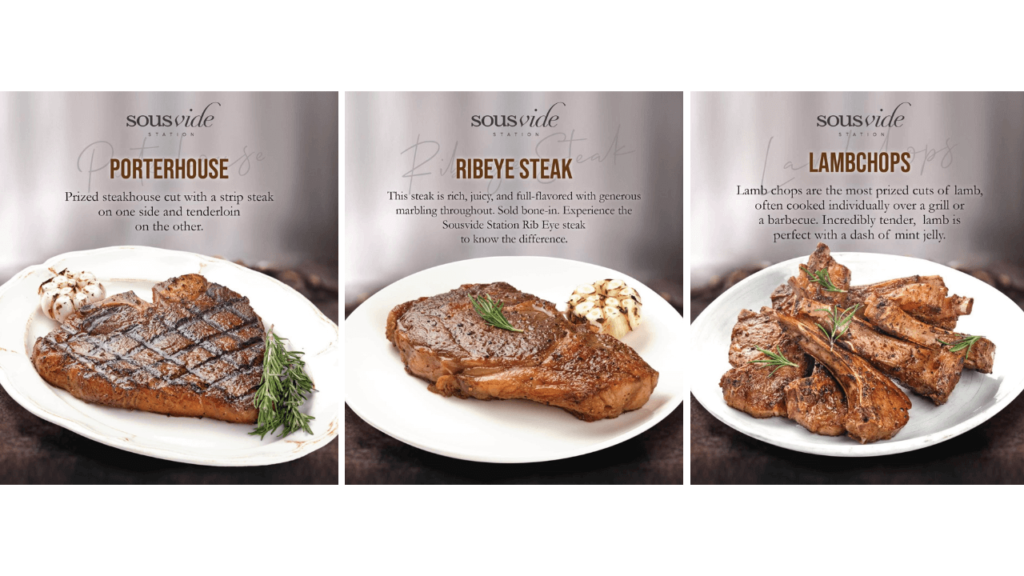 Their bestseller includes USDA Prime Ribeye, New Zealand Grass fed Lamb chops, USDA Prime Tomahawk, USDA Prime Poterhouse, Truffle Butter and our side dishes.
Sous Vide Station
Where to Buy: The Marketplace and Robinsons Supermarket
Contact Number: +63 917 962 2114
Facebook: https://www.facebook.com/sousvidestationph
Instagram: https://www.instagram.com/sousvidestation/
House of Lasagna
Food lovers rejoice! House of Lasagna has finally arrived to provide specialty lasagnas and food trays for everyday occasions.
Their Food Tray offerings are second-to-none, and they make exquisite catered meals for any occasion.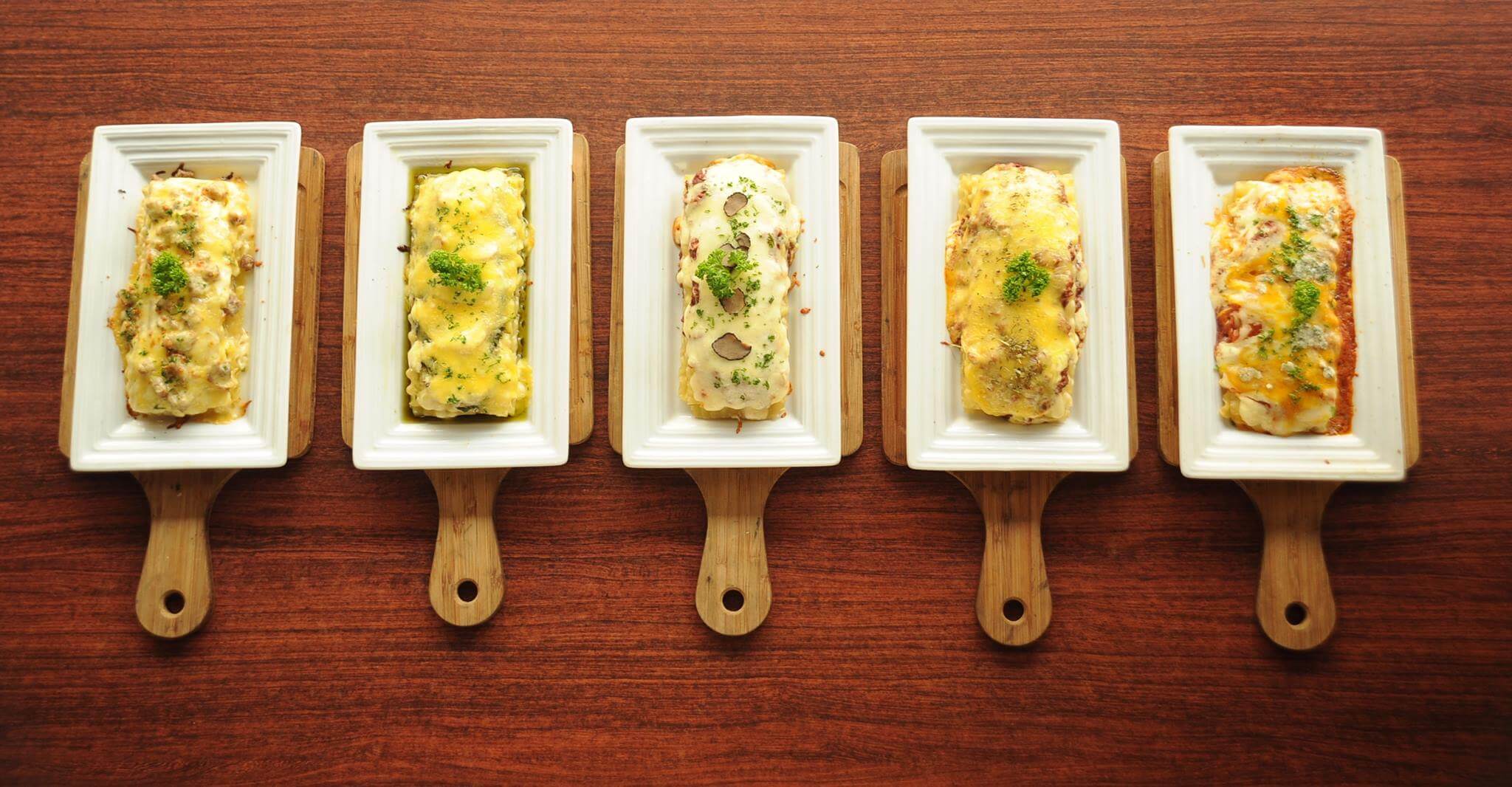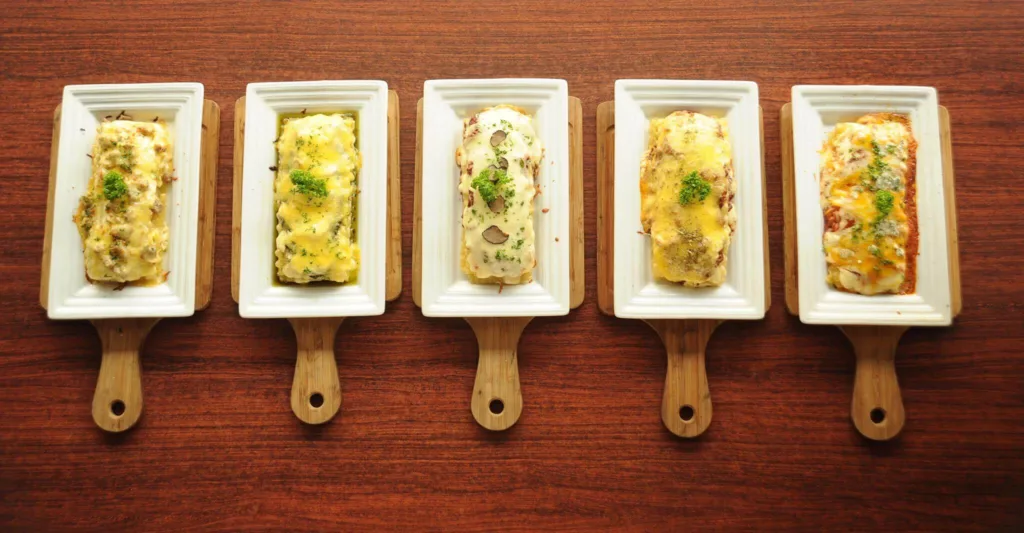 With eight delectable flavors like Beef, Chicken, Four Cheese, Vegetable, Pesto, Truffle Mushroom, Carbonara, and Alfredo, these recipes come straight from the hearts of every Foodie's Dream.
Even better?
Their signature Southern Fried Chicken and an array of cakes & pastries perfectly complement these lip-smacking dishes.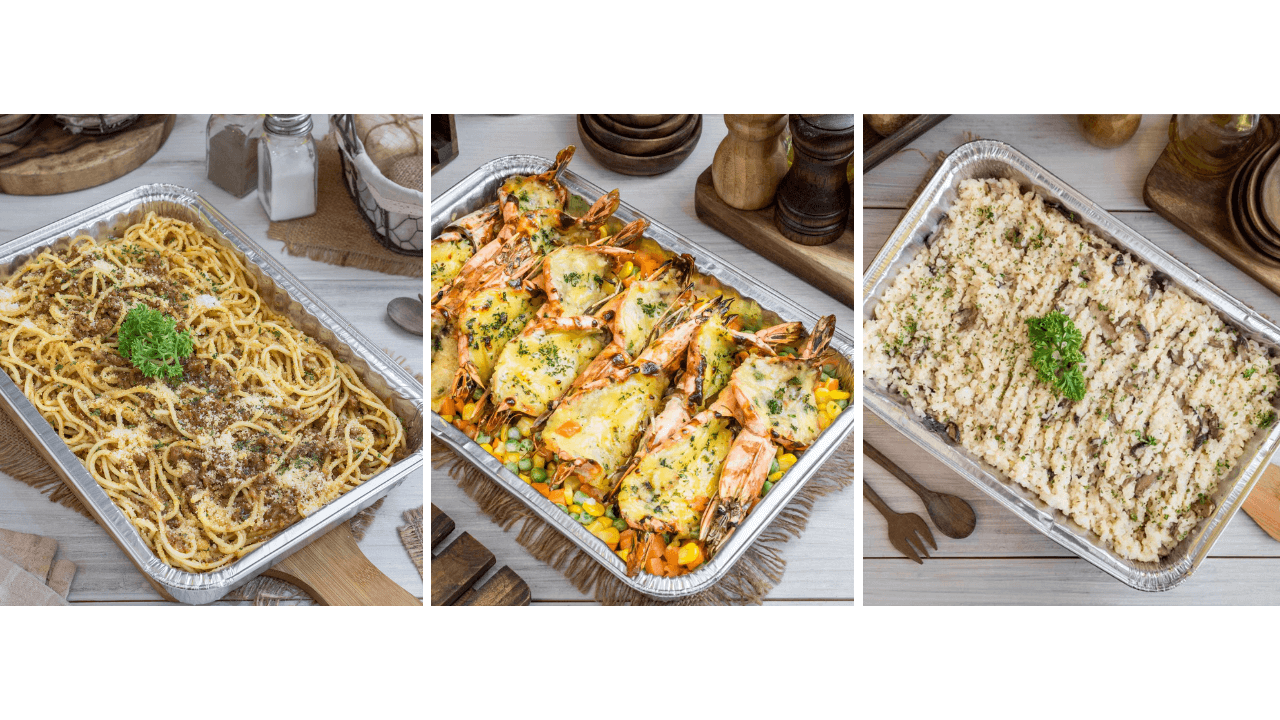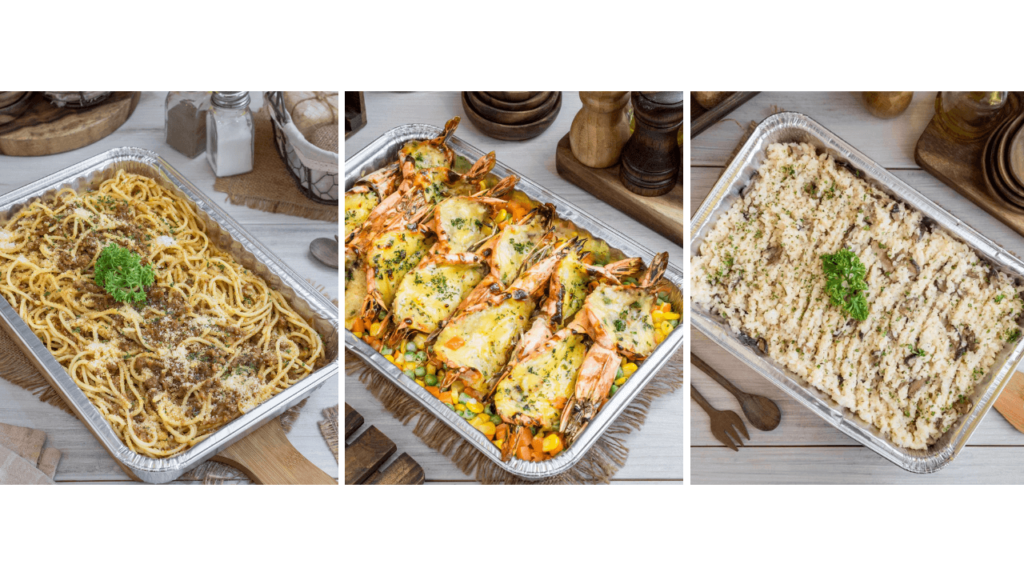 They provide the highest quality ingredients for our lasagnas and other comfort food, such as pizzas, to ensure your next meal is a success.
If you're planning a get-together with your family, friend, and colleagues in the upcoming holiday season.
In that case, you'll be delighted to know that House of Lasagna can accept orders until Dec 22 for Christmas Orders and Dec 28 for New Year Orders.
They deliver, but they can only offer pick-up from any of their branches on December 24 and 31.
For this Season only, they are offering a Food Tray Special Holiday Package for just 6999php that covers ten people — an unbeatable deal!
Customers can make payments through Gcash or Bank Deposit.
House of Lasagna
Contact Number: +63 956 942 5176
Website: https://www.houseoflasagnaph.com
Facebook: https://www.facebook.com/houseoflasagna
Instagram: https://www.instagram.com/houseoflasagna/
The Frazzled Cook
Food lovers, if you're looking for scrumptious home cook-style Western-Italian comfort food, then The Frazzled Cook should top your list.
Founded by LeeChoaChengCo Inc., it's located along Scout Gandia Street in the thriving Tomas Morato area in Quezon City.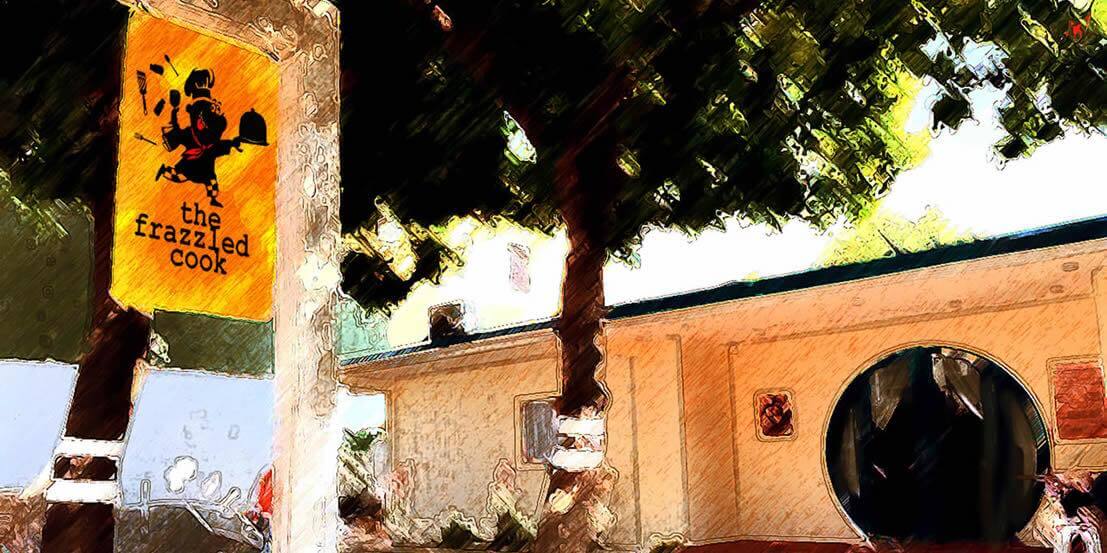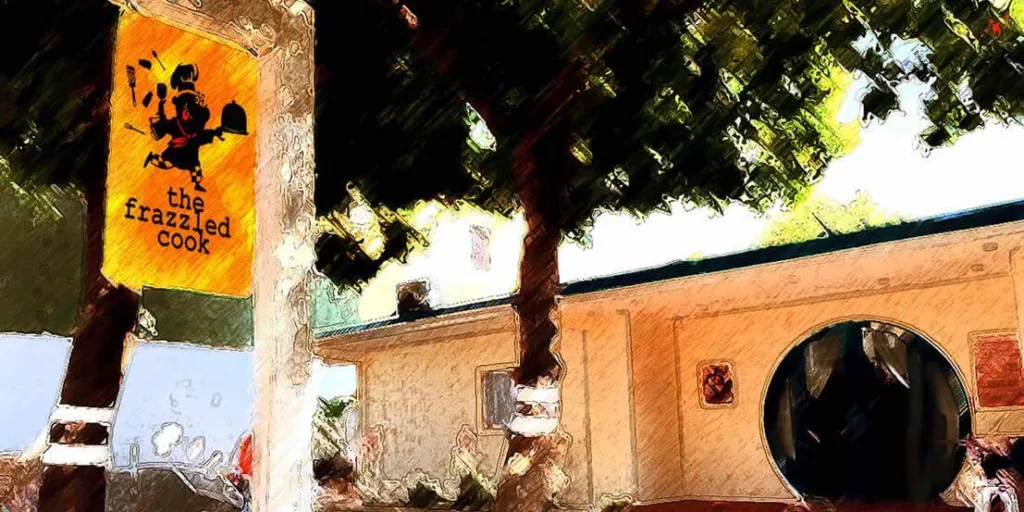 The Frazzled Cook serves comfort dishes in a quaint and quirky setting that makes you feel like you're part of grandma's old storybooks.
They are open all holidays, too, so plan a cozy dinner anytime you feel like it!
Their best sellers include Truffle Pasta, Herbed Chicken Salad, Slow Cooked Pork Ribs, and Wagyu Salpicao.
You can order through their website www.thefrazzledcook.net or Grabfood app and enjoy classic best sellers or brand-new exclusive meal combos from their GrabKitchen Makati.
For online payments, they accept credit, debit, and e-wallets, so you can settle your bill quickly and conveniently.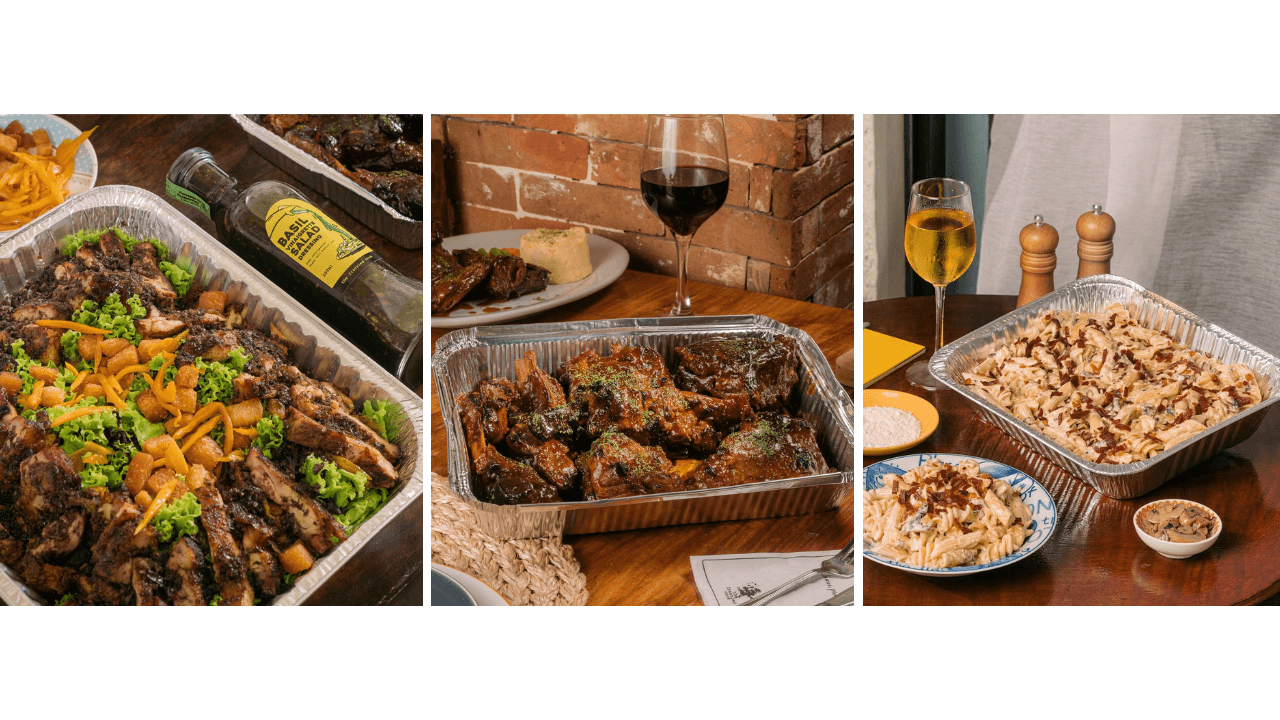 Foodies agree that The Frazzled Cook always delivers quality products – if you want to spread holiday cheer while staying at home, they're the perfect pick!
If you're looking for delicious food trays this holiday season, The Frazzled Cook is your answer!
The Frazzled Cook
Address: QC and GrabKitchen Makati
Contact Number: +63 917 633 3352
Website: https://www.thefrazzledcook.net
Facebook: https://www.facebook.com/thefrazzledcook
Instagram: https://www.instagram.com/thefrazzledcook/
Ichiban +
Food trays are a great way to indulge in Japanese and Filipino cuisine without breaking the bank!
Ichiban+ offers authentic but affordable Japanese Food and bestselling Pinoy dishes that can be enjoyed both dine-in at the restaurant and picked up afterward.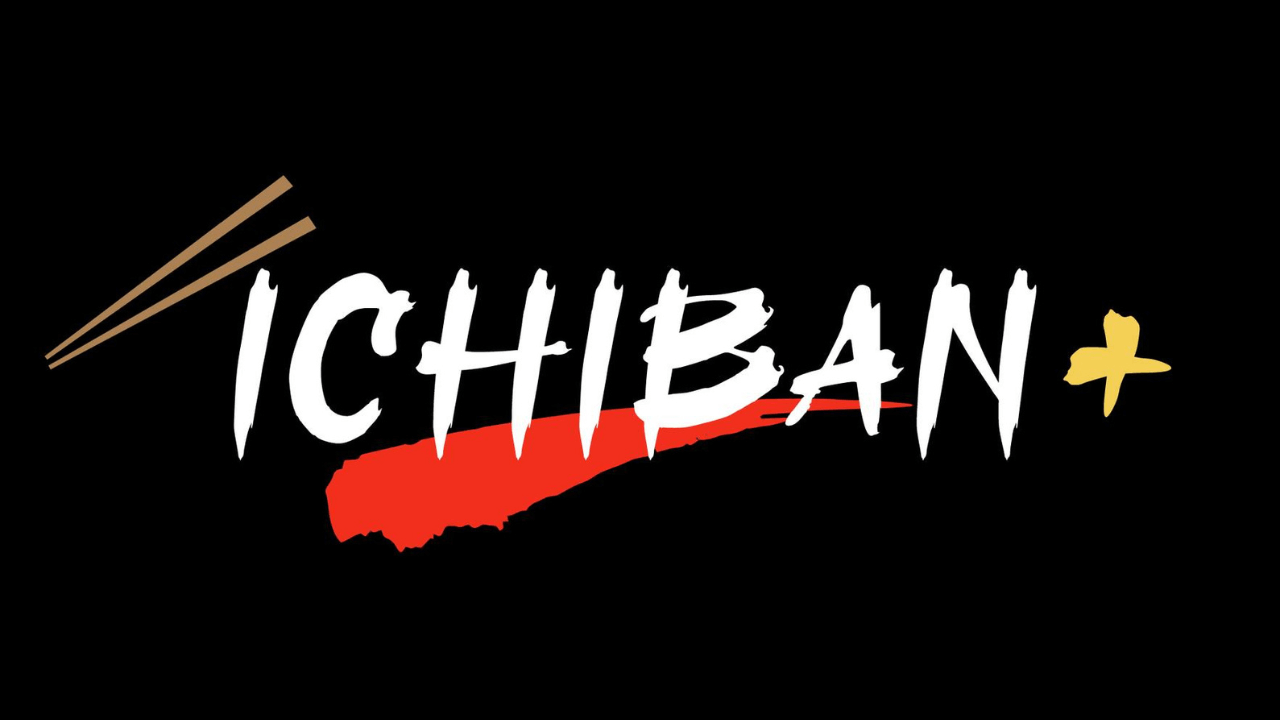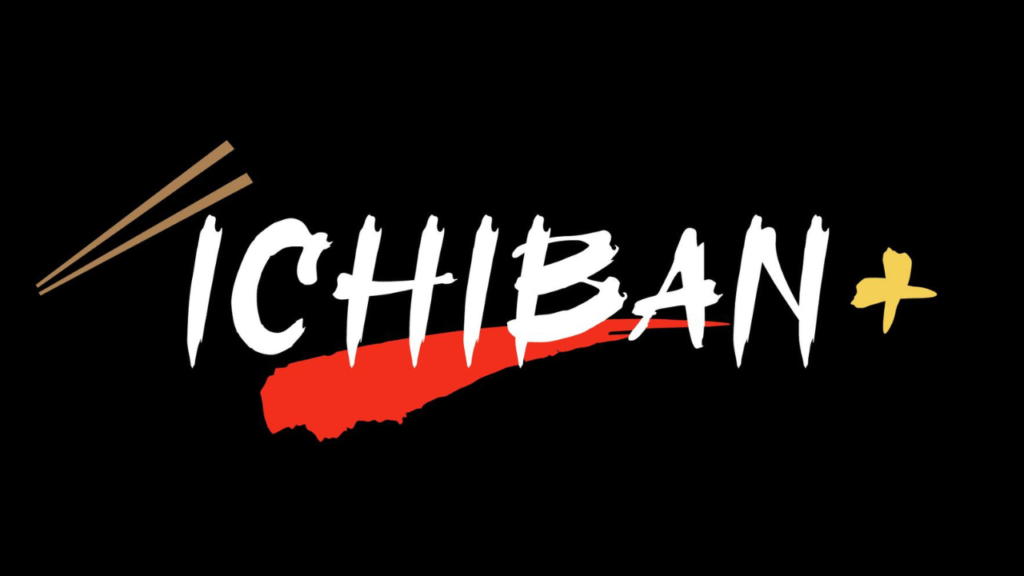 Delivery is also available through Grab Food. For those of you who prefer more long-distance delivery, they also accept courier services like Lalamove, Grab Express, TokTok, and many more.
Cash and Gcash are accepted for payment as well.
Food is prepared made-to-order to ensure freshness – so it may take a few minutes for preparation – but definitely worth the wait!
Their bestsellers are beef gyudon, Katsudon, California Maki, Baked Sushi, and Salmon sashimi.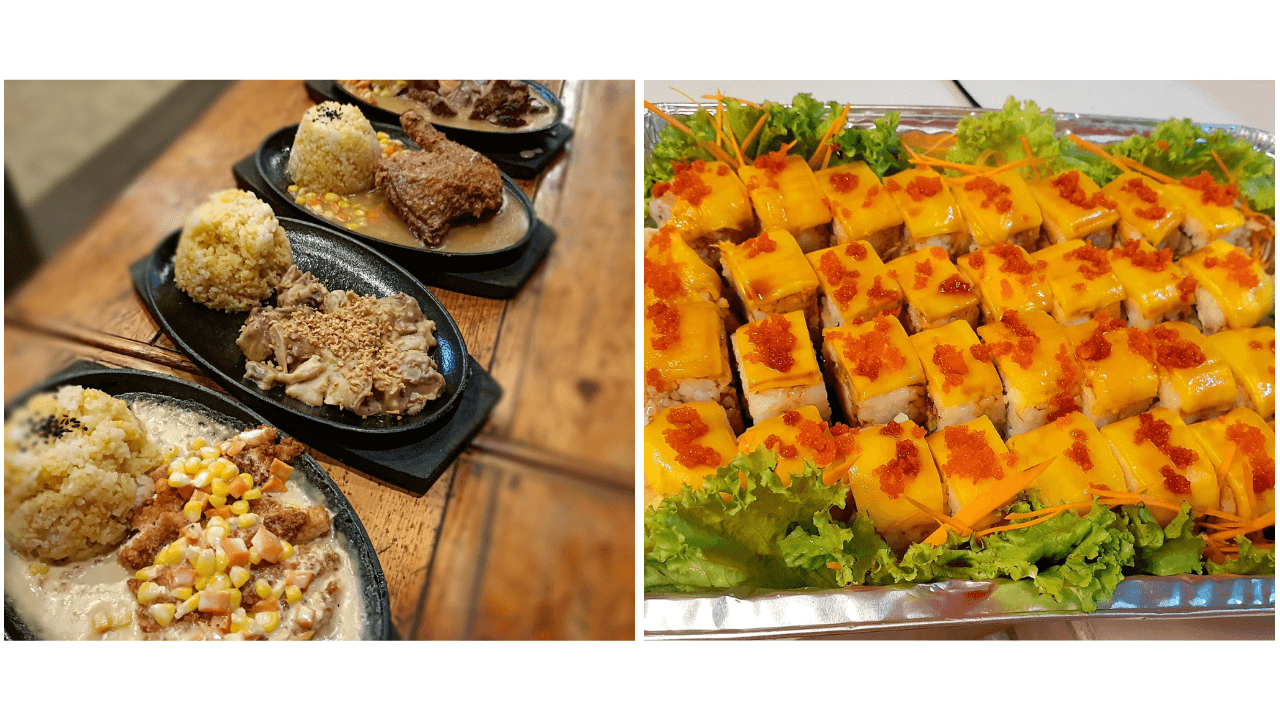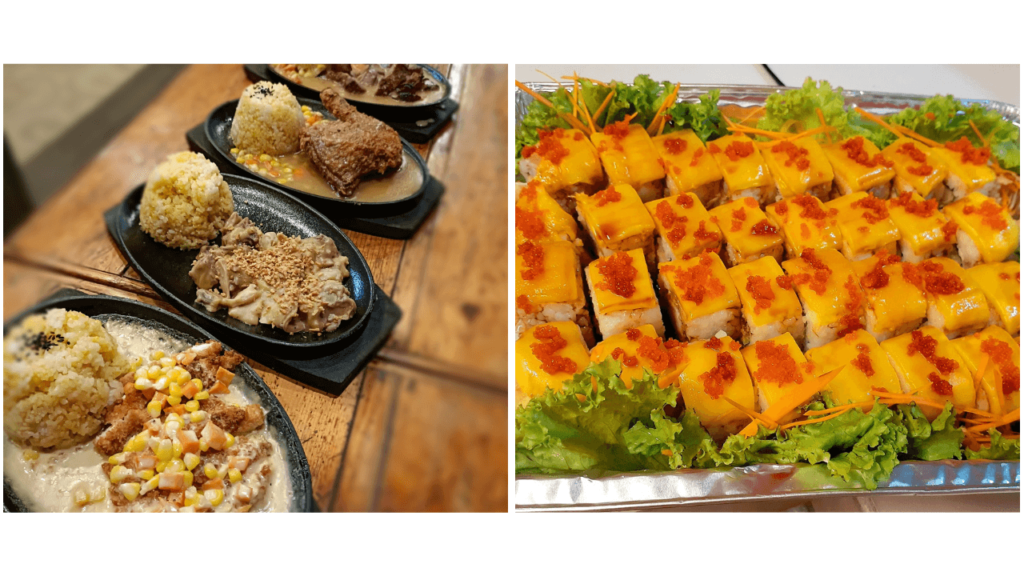 They are open from Wednesday to Saturday from 3 pm-3 am, while on Sunday to Tuesday from 6 pm-3 am.
For December 24 and December 31, they are open from 11 am to 6 pm.
Ichiban +
Address: Reylilia Bldg, Mercury Street cor Commonwealth Avenue, Fairview Quezon City,
Contact Number: +63 917 309 5037
Facebook: https://www.facebook.com/ichibanfairview
Tasty Creations by Anika
Food trays from Tasty Creations by Anika are created with love and care!
Each Food Tray is prepared fresh and will give you a homey vibe for your family gatherings and parties.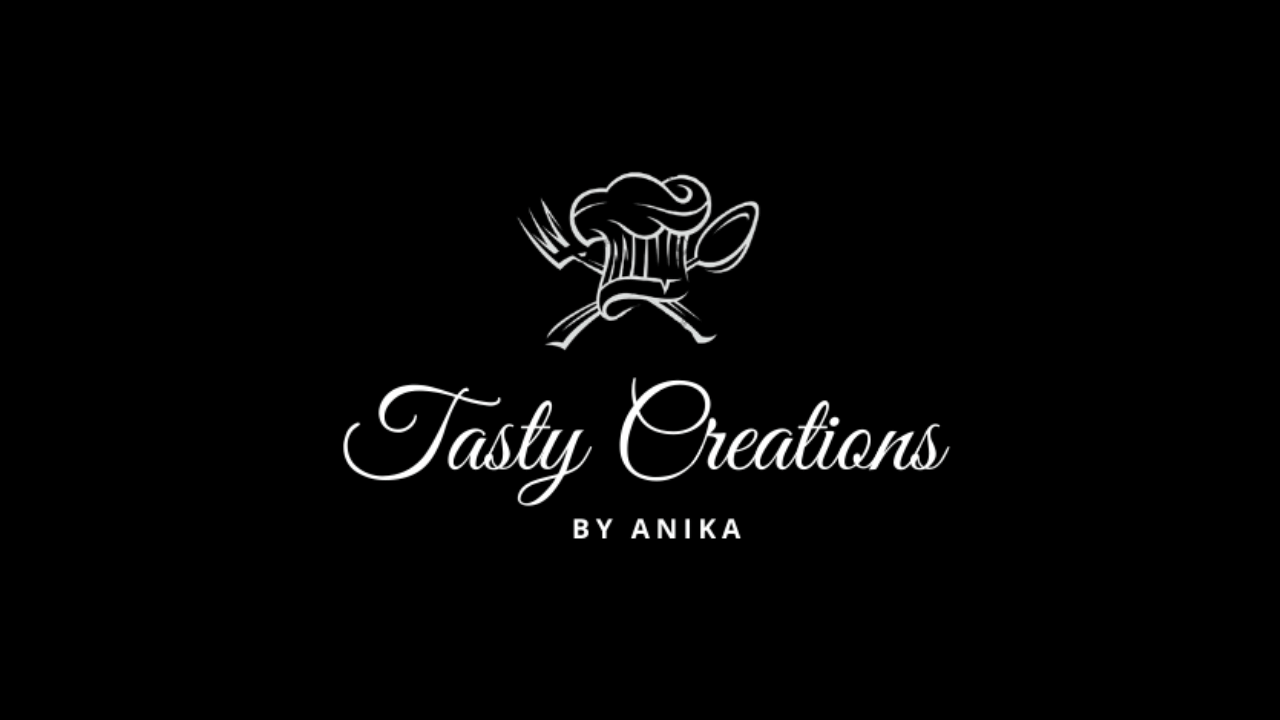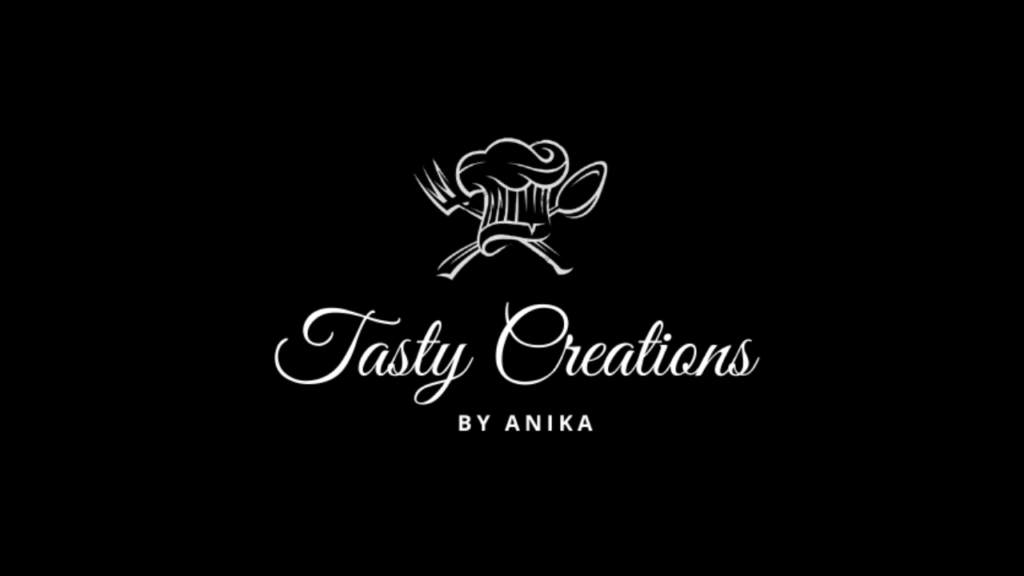 They are located in Marikina City. However, most orders are done online – make sure to place your order at least 3-5 days ahead.
You are guaranteed delicious Food Trays such as Classic Meat Lasagna, Chicken Cordon Bleu, and Creamy Baked Penne – all carefully crafted to bring joy to your celebration!
Plus, they can deliver your Food Trays via Lalamove, Grab Express, and other same-day couriers.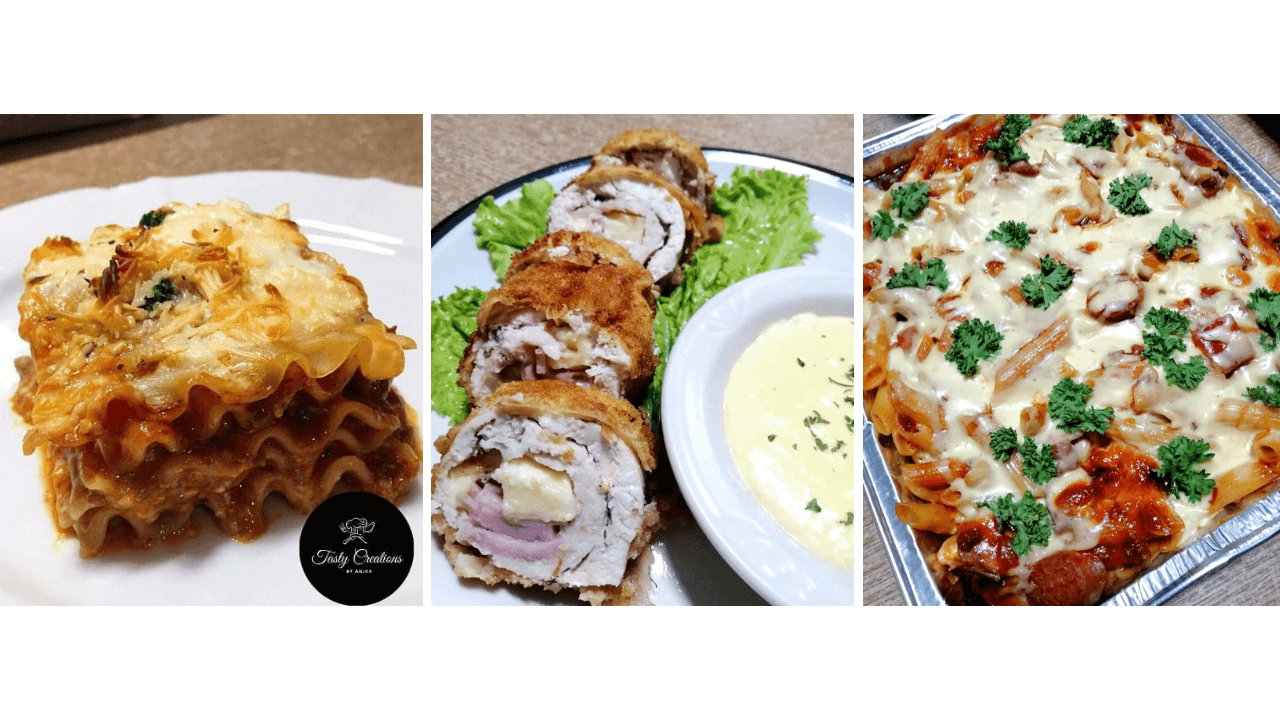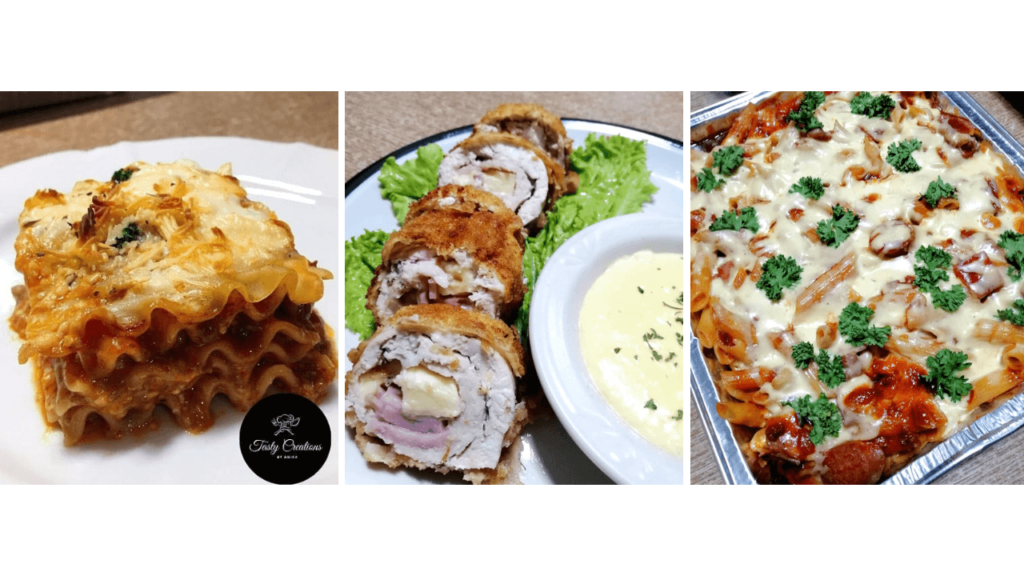 For Payments, they accept Gcash, BPI Bank Transfer, BDO Bank Transfer, and Security Bank Transfer.
So why not make your Noche Buena stress-free this year?
Let Tasty Creations by Anika do the cooking for you!
Tasty Creations by Anika
Address: Marikina City
Contact Number: +63 916 253 6611
Facebook: https://www.facebook.com/tastycreationsbyanika
Wishing you all a Merry Christmas and a Happy New Year!