Is it Worth the Hype? Jollibee's Newest Strawberry Cheese Pie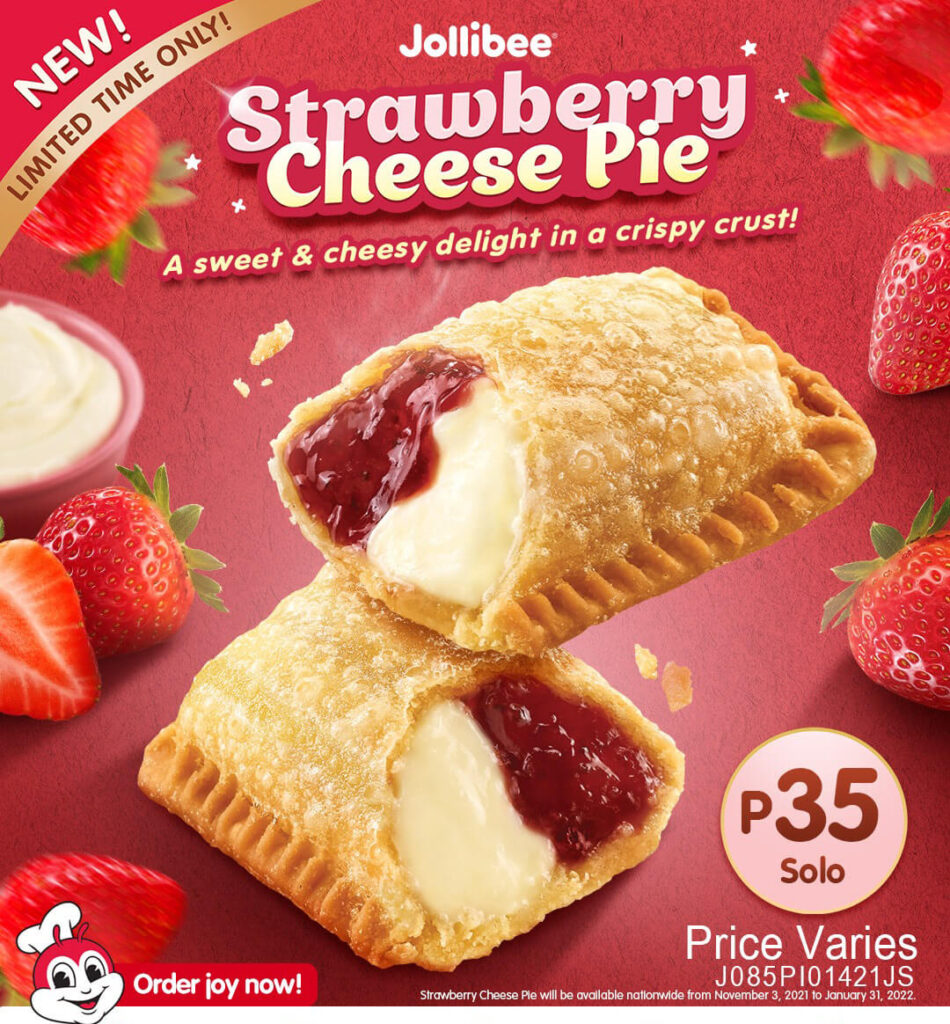 Jollibee has been our go to place when it comes to delicious fast food pies!
They are delicious, affordable and simply….. Amazing!
I'm a fan of their pies – Choco Mallows, Peach Mango, to name a few.
Recently, they just release a new flavor – STRAWBERRY CHEESE PIE.
Solo order costs Php 35, while 3 pcs – Php 100, and 6pcs pack – Php 199.
As a fan of both strawberries and cheese, I told myself "this is something to try…"
We also ask our Ka-Chibs community for their verdict if the newest Strawberry Cheese Pie is yummy.
With over 400 votes, this is result!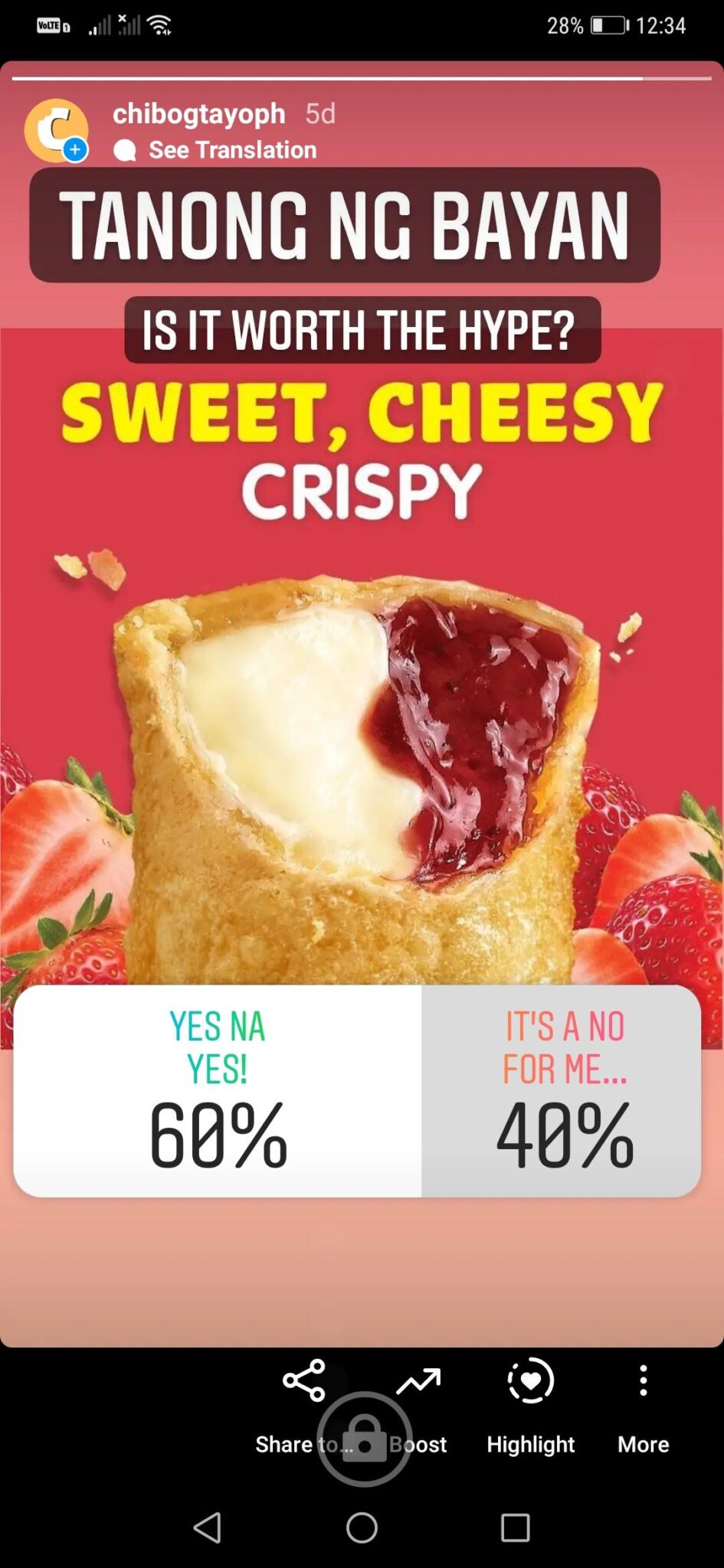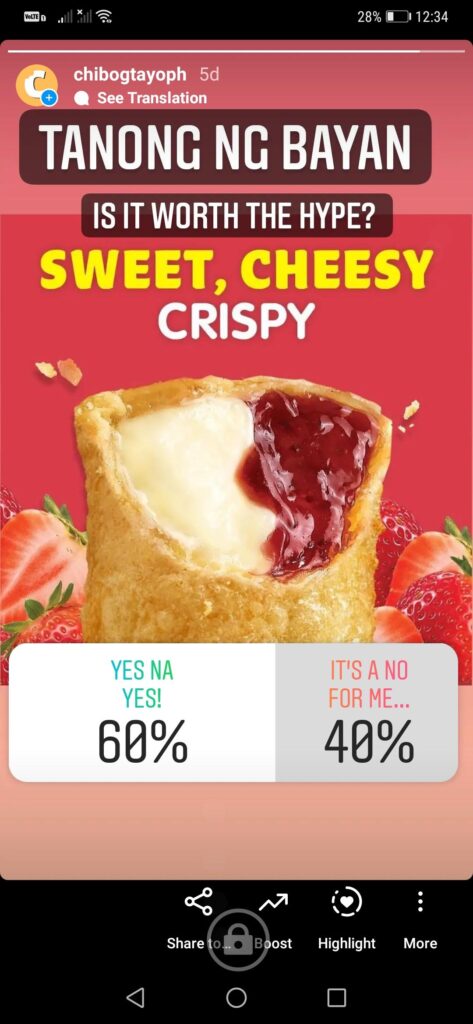 It looks like it's a tough fight. It's not a landslide win for yumminess.
Our Verdict…
The taste of the strawbery is like the ones they put in your strawberry sundae..
The cheese is very creamy but the hint of cheese is slightly there.
The amount of fillings —- hindi tinipid. Good Job Jollibee 😉
The Pie is always perfect 🙂 Especially when it is hot.
OVERALL, It's worth the try… but we wont try it again.
It was still a good experience.
This is a limited time only treat! So, it's worth the try!
You can order through the Jollibee App, JollibeeDelivery.com, #87000, GrabFood, or foodpanda! Also available via Take Out and Drive-Thru.