Your Complete Guide for Your 24 Chicken Cravings
We made it easier for you. 🙂
You'd probably experience looking at the menu and can't decide what to order.
Or… not sure if one full box of 24chicken is enough for you.
This guide will help you in making your 24chicken experience wonderful.
We have also added reheat steps in case you have leftovers chicken (leftovers….right? As if)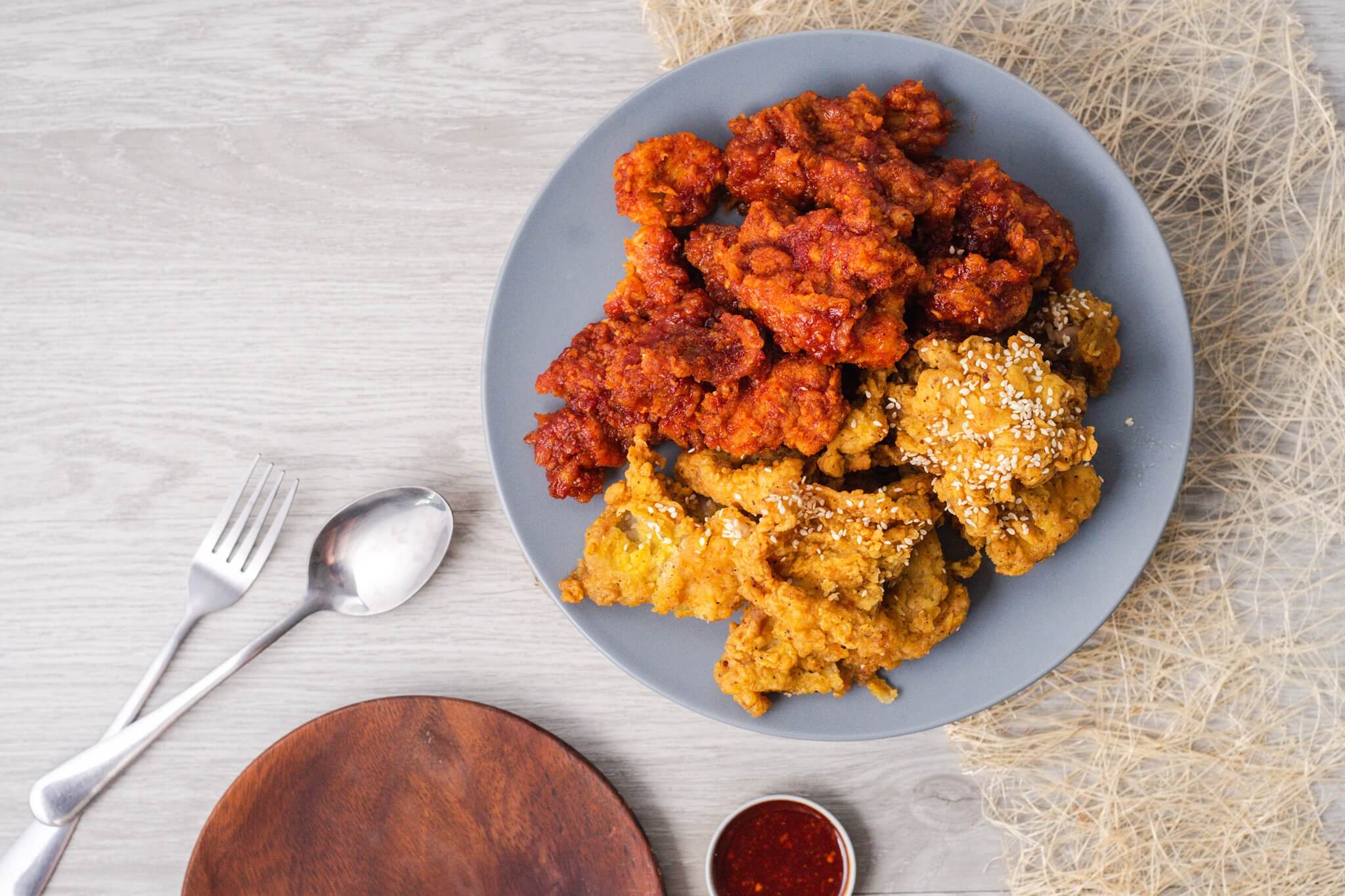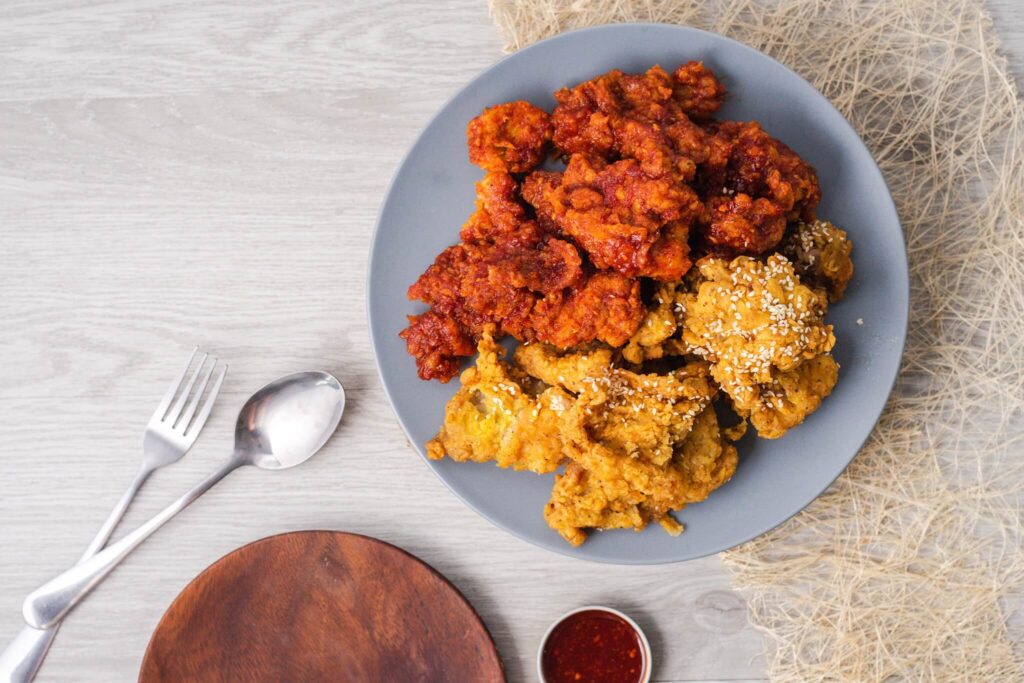 24 Chicken is one of our favorite Korean chicken brands. Not only is it tasty, but it is also very affordable.
24 Chicken Locations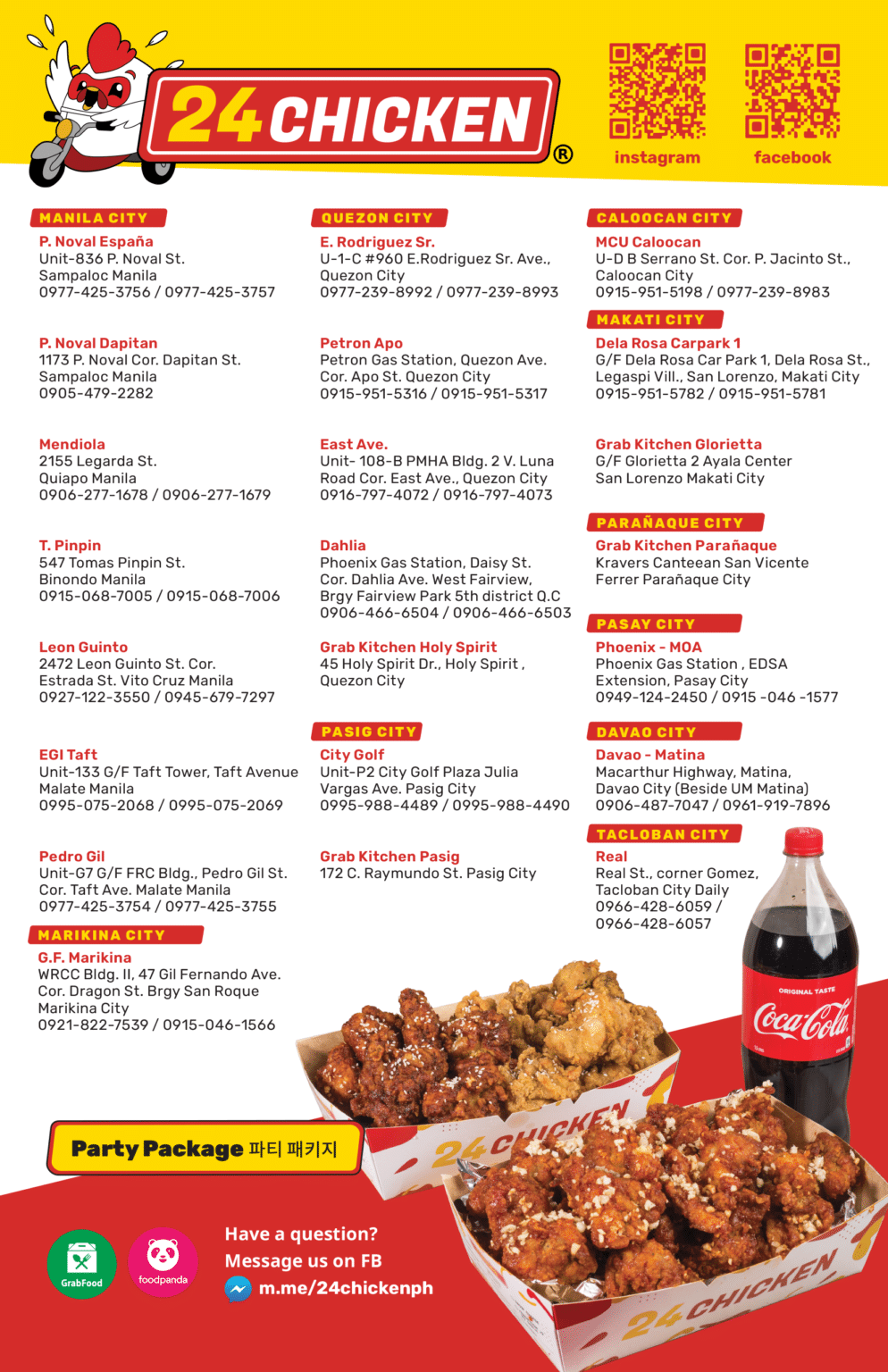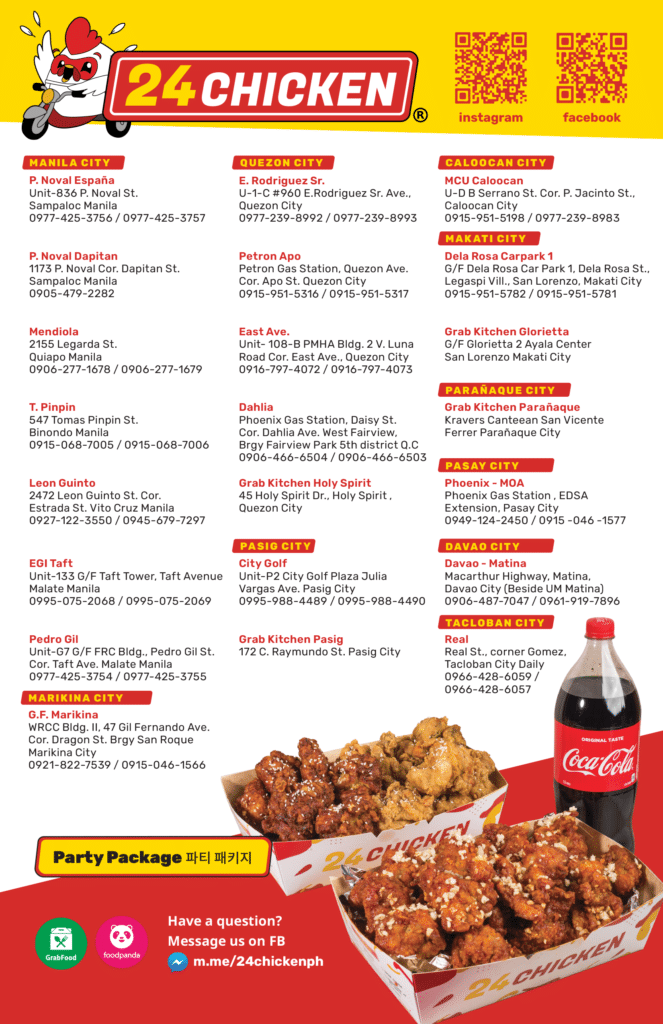 The first thing you have to consider is the freshness of your order. Most of the 24 Chicken loyal followers love their chicken because of its crispiness and being "sulit".
For you to have the best experience, It's best to order at your nearest branch.
Best Time to Order 24 Chicken
Peak hours are 11AM and 6PM.
This means that it is jampacked an hour before lunch and dinner.
If you are ordering online, expect that there would be a delay in your order.
If you are ordering via their store, expect long lines.
We are super happy that 24Chicken has opened more than 20 branches already.
This means shorter lines 🙂
What Makes 24 Chicken Special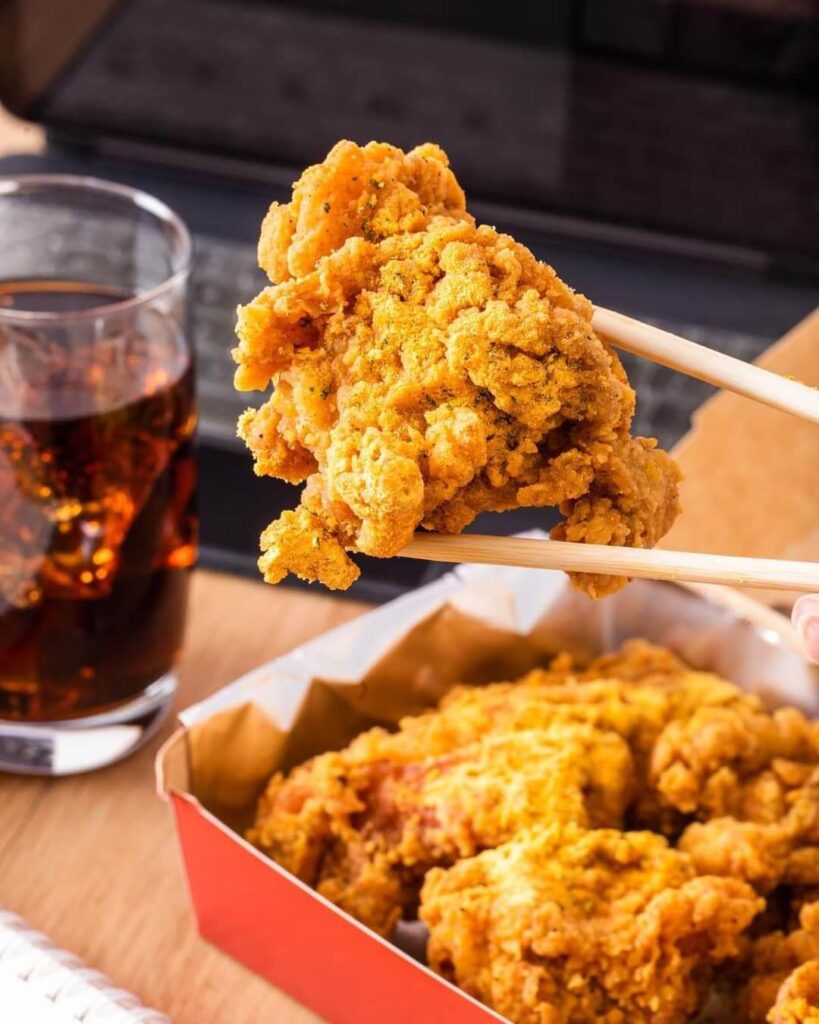 24 Chicken is famous for its crispy and juicy Korean chickens without making us poor. We can enjoy authentic Korean chickens with quality ingredients sourced from the US, Brazil, and the Philippines.
All 24 Chickens are freshly cooked. This is why there's a waiting time when you place your order.
24 Chicken values freshness and quality. This is one of their promises, so expect that our orders will be yummy.
One downside of this is during delivery, It can get soggy sometimes. This is why we have a tip for this (let's just say a Hack that we heard from 24 Chicken Fans)
What to Order and 24 Chicken Best Sellers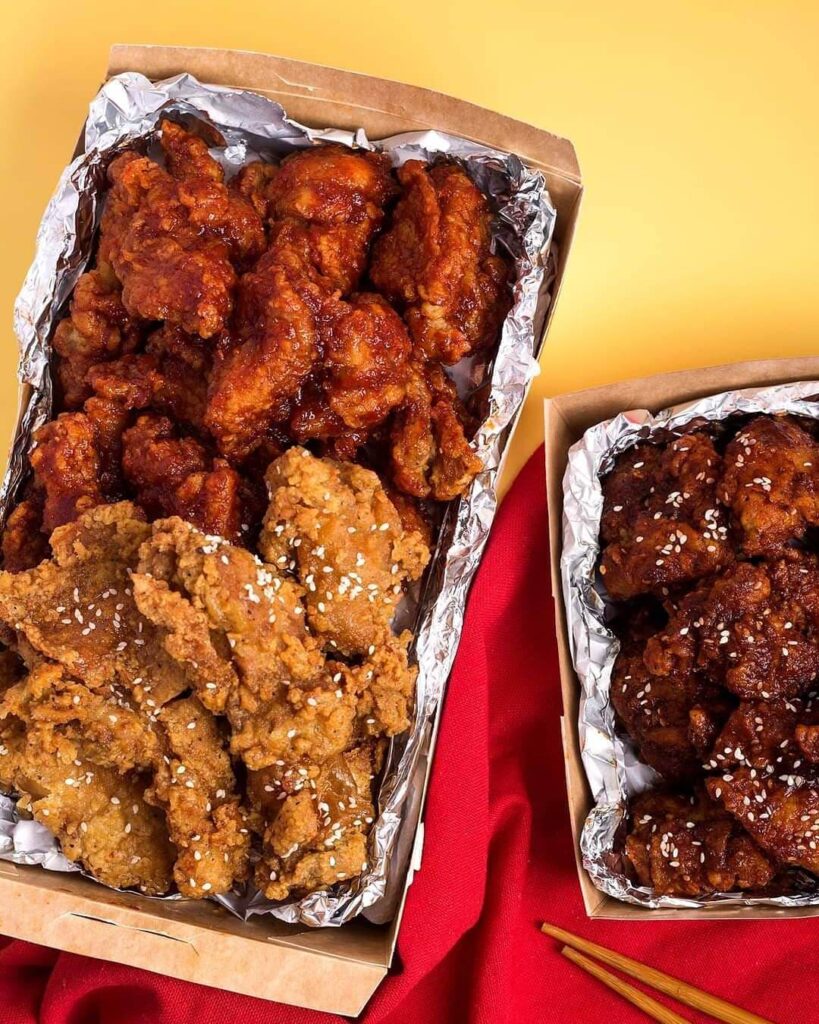 24 Chicken's bestsellers are the Original, Jack Daniels, Yangneom, Yangneom 2x w/ Garlic, and Snow Cheese.
If you like sweet and BBQ feels – go with Jack Daniels
if you want sweet and spicy – Yangneom
If you crave EXTRA spicy – Yangneom 2x
** TIP: Adding Garlic with your Yangneom makes it YUMMIER. (trust us on this one)
Snow Cheese is currently creating a buzz as one of their Best Sellers.
Here are all the flavors that 24Chicken currently have:
Original
Garlic
Jack Daniels
Yangneom
Yangneom 2x
Spicy BBQ
Lemon Glazed
Yangneom w/ Garlic
Yangneom 2x w/ Garlic
24 Cheddar
Snow Cheese
Here is their current menu: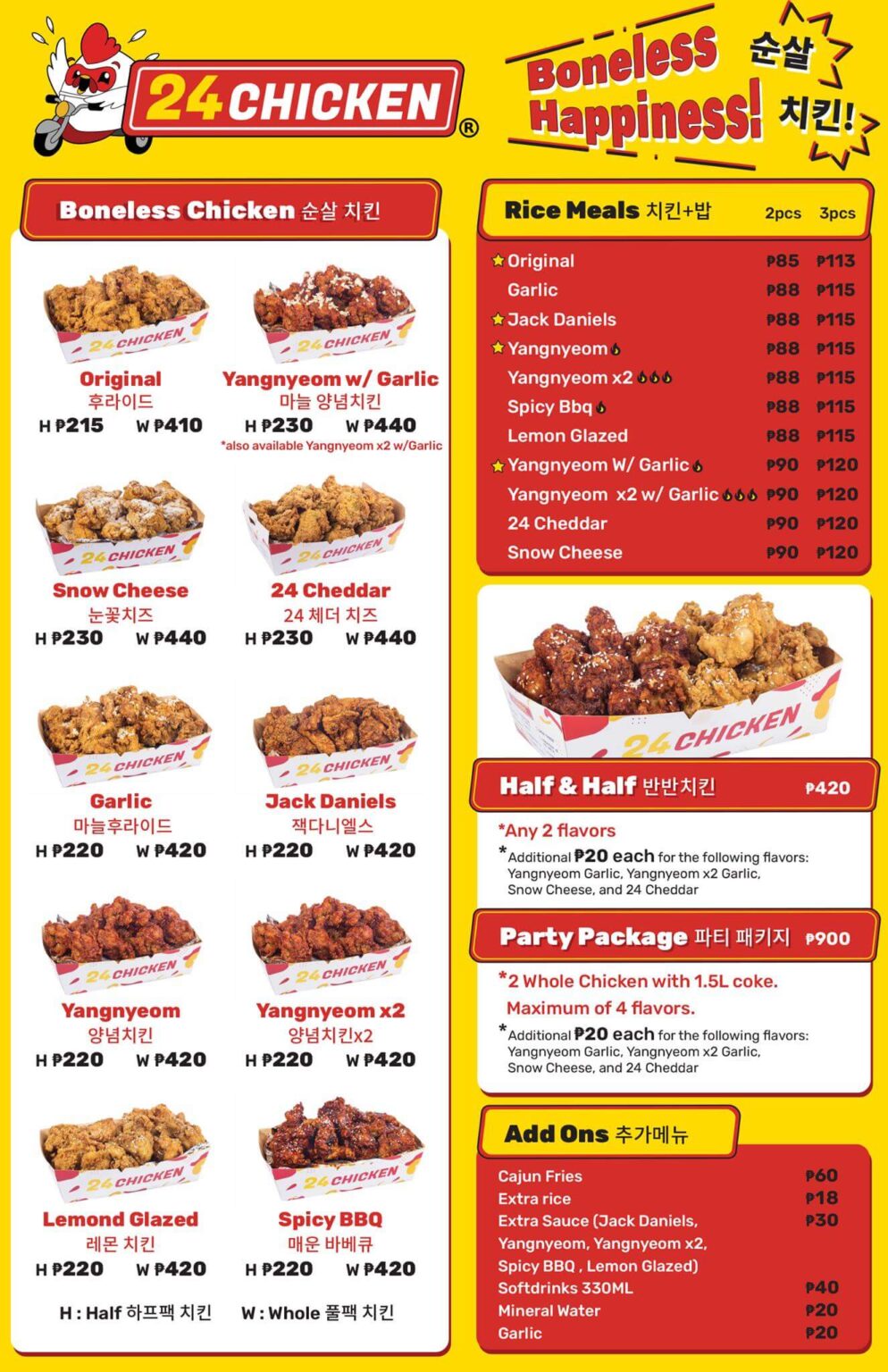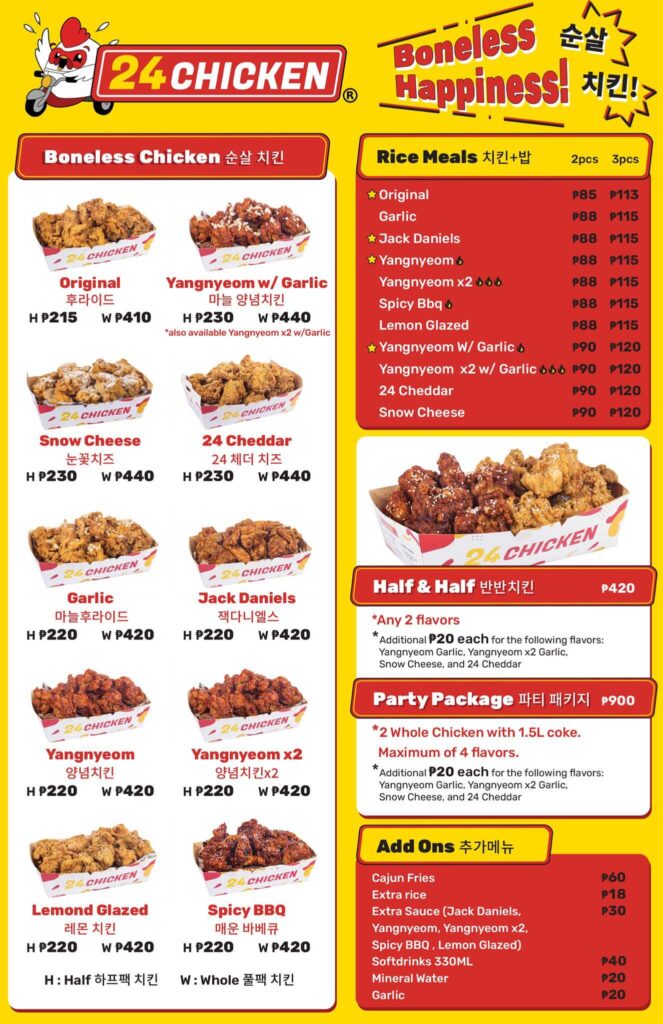 You can access their menu here: https://www.facebook.com/24chickenph/photos/a.342091736240877/1358007541315953
If you can't decide what to order, try this simple tasting suggestion that we have.
Order 1 Full Half Half Chicken (JD and Yangneom), and Pay for all the sauces individually as an extra ( Yangneom 2x, Spicy BBQ and Lemon Glazed) Total Cost: 420 + 90 = 510 ( remember to request to separate the JD and Yangneom Sauce)
Order All 7 Flavors 2pcs Meal — Php 620 (JD, Yangneom, Yangneom 2x, Lemon Glazed, Spicy BBQ, 24 Cheddar, and Snow Cheese)
OUR TIP:
Ask to separate the sauce from the chicken if you want to maintain the Crispiness of the Chicken.
Full 24chicken gives you 2pcs 4oz Sauce
Half 24chicken gives you 1 pc 4oz Sauce.
4oz = 8 tablespoons worth of sauce.
If you really like your 24 Chicken saucy, we suggest you just let them dip the chicken with the sauce and serve it with you that way.
Serving Size
Full 24 Chicken is good for 4 people.
Half 24 Chicken is good for 2 people.
For Binge-watching, 1 Full 24 Chicken for 1 person won't be enough (haha!)
Because of their love for 24 Chicken…
Some people would bring 24 Chicken for Potlucks or serve them at parties.
Add Ons for Your 24 Chicken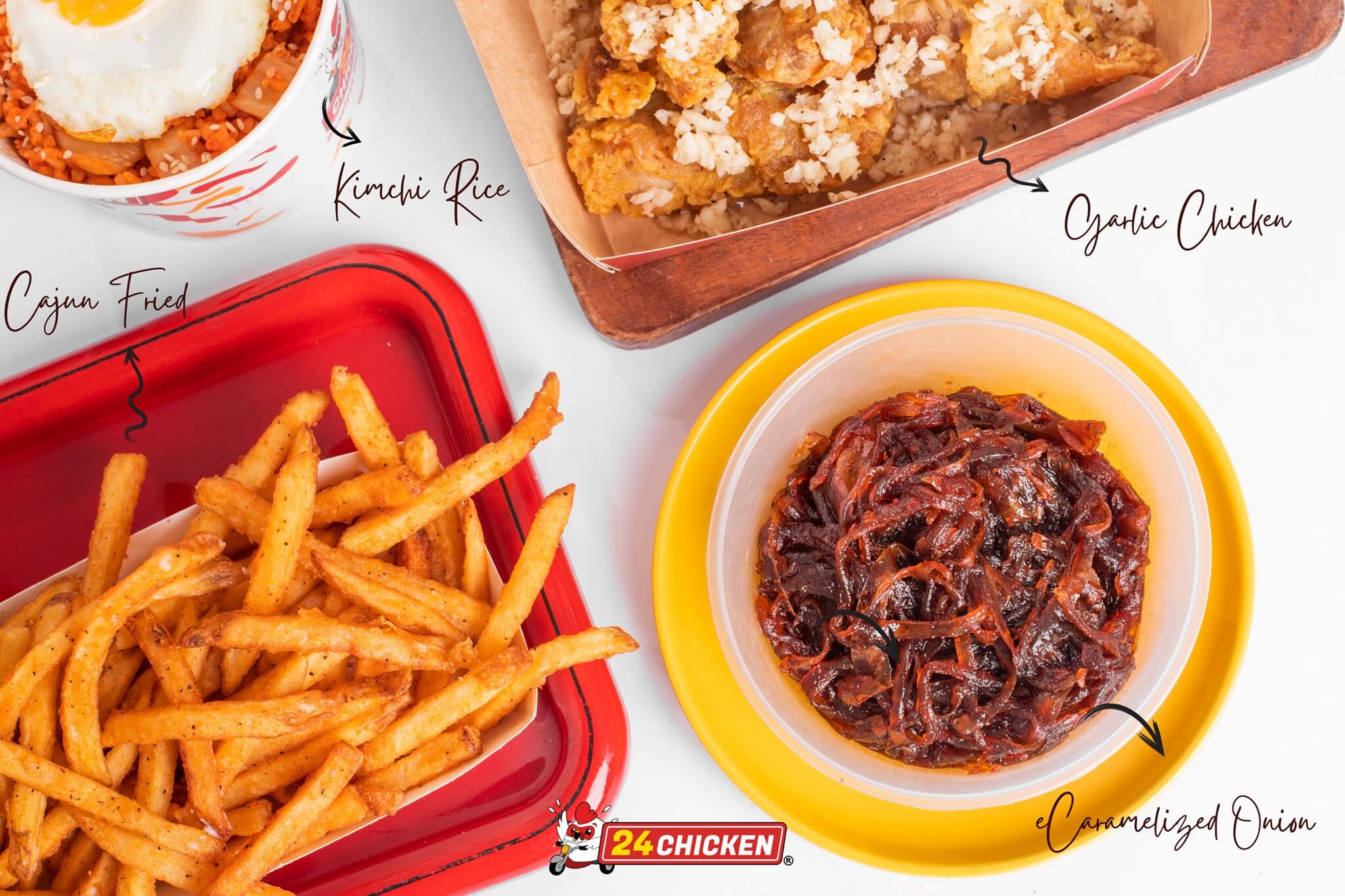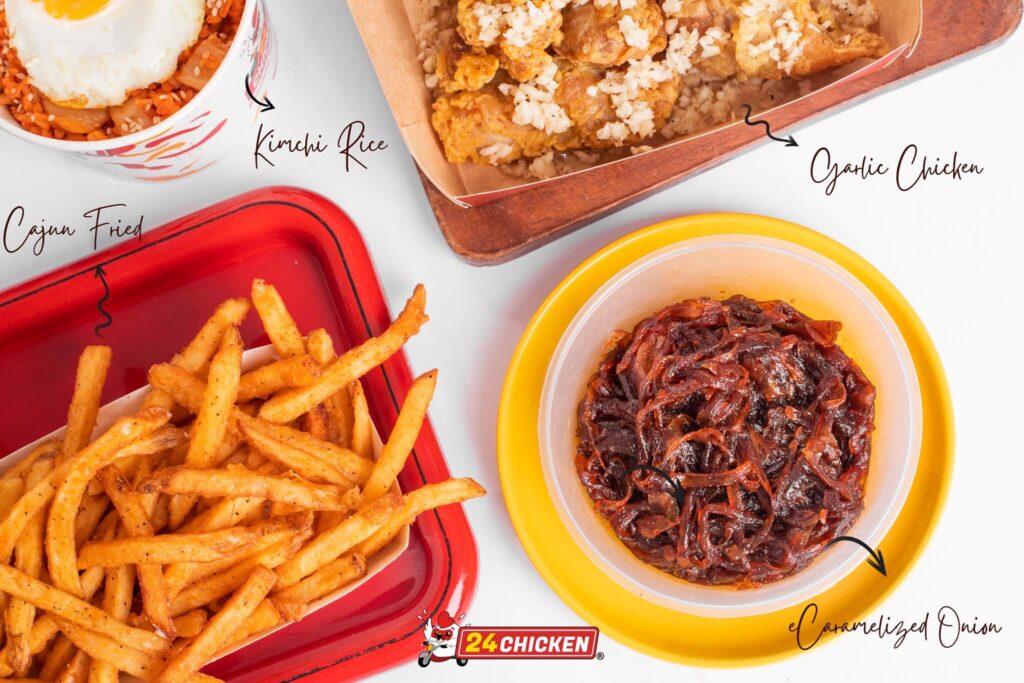 Spice up your taste buds with their add ons.
Another crowd favorite is their Cajun fries. (It tastes similar to Mcdo Twister Fries/ Army Navy fries, just a little bit thicker)
If you really like to make the vibe more Korean, pair up your 24chicken with Kimchi or Kimchi Rice.
Where to Order 24 Chicken
Aside from falling in line in their store for dine-in and takeaways, you can order 24 chicken on delivery apps via GrabFood or FoodPanda.
Remember to order to the nearest store to you, so you'll get it hot and fresh!
Pro Tip:
You should always check their social media account because they have promos and discounts usually.
How to Reheat 24 Chicken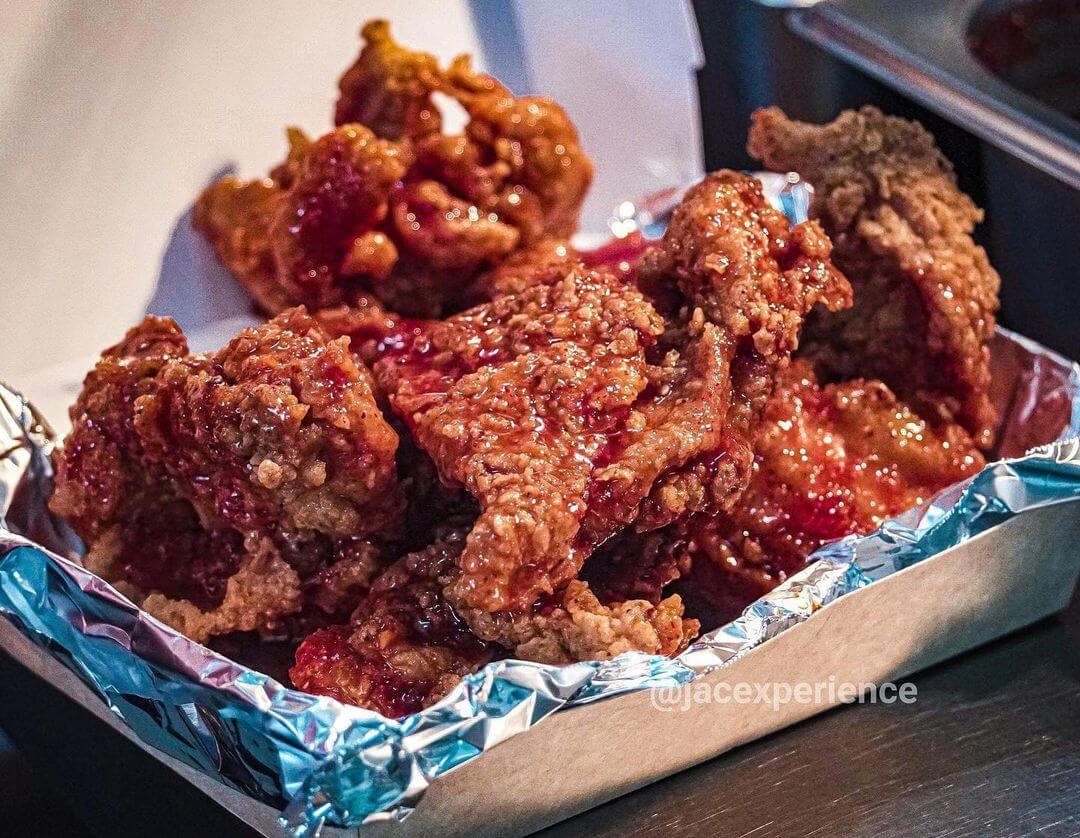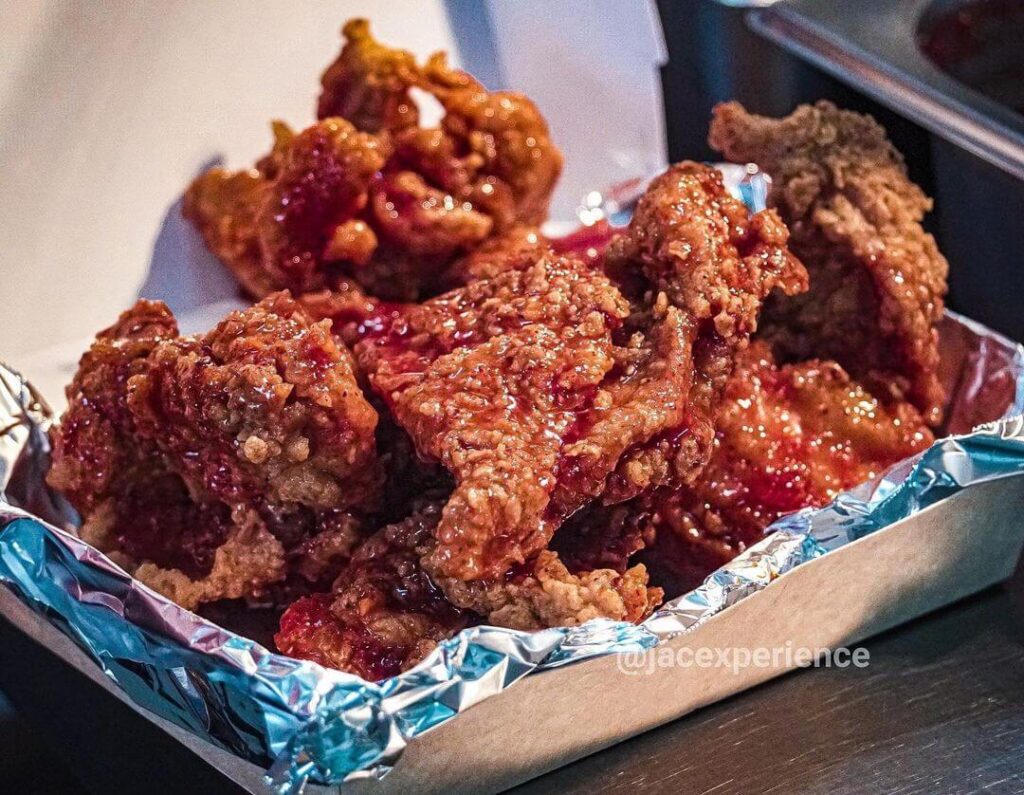 Why are you reading this? Most people we know finished up their 24chicken and still crave for more. (Haha!)
To store your chicken, prepare a container with lid.
Anyway, if ever you've ordered a lot, you can still enjoy it the next day…
If you have an excess of 24 Chicken, you can reheat it and still make it crunchy.
Make sure the Chicken is Room Temp.
Preheat your Airfryer for 3 mins (180-200C)
Then Airfry the chicken for 180C at 3 mins. Check it from time to time and add more minutes if it's not hot enough.
Another option: MICROWAVE
If you want your 24Chicken to be saucy but not crispy.
Microwave your chicken with Cling Wrap for 30-45secs.
Adjust time-based on your observation of the chicken.
You don't want to overcook when you reheat the chicken, or it will get tough.
Giving 24 Chicken as a Gift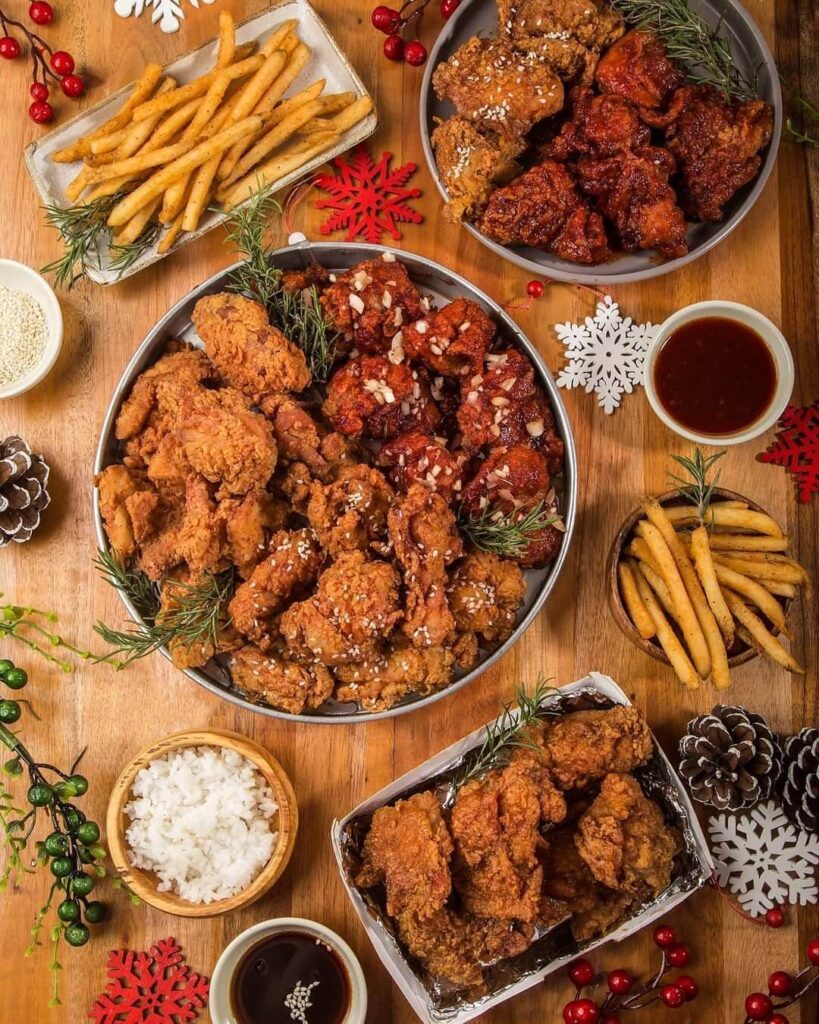 If you are from the provinces and you want to give 24chicken to your loved ones in Manila.
The best way to do this is via FoodPanda.
Here are the steps:
Pin the Delivery Address
Choose the Nearest 24Chicken Store
Pay via Credit Card
Instruct the driver to contact and call the receiver (send the name and number)
Make sure you inform the receiver about the delivery.
To know more information and updates on exclusive offers, follow 24 Chicken on Facebook and Instagram.
We hope this guide can help you in your 24 Chicken experience. If you have other tips and suggestions that can help our fellow Ka-Chibs. Let us know.