CBTL's Tumbler Collection Might Run Out Before You Know It.
What are you going to collect this year? Calling all CBTL fans and coffee lovers!
CBTL won't be having the Giving Journals this year. Instead, they have released several merch that promotes happiness and gratitude.
And yes! We want that!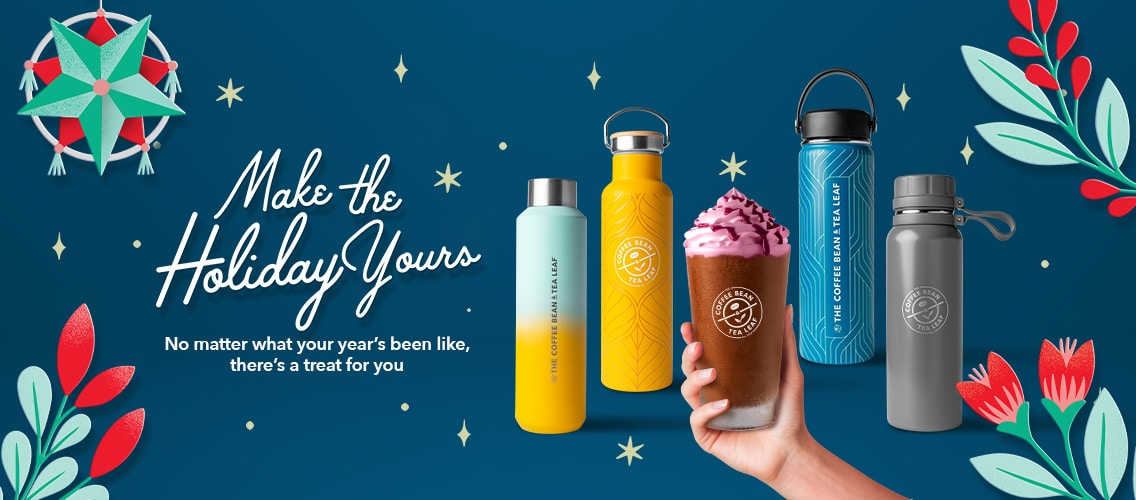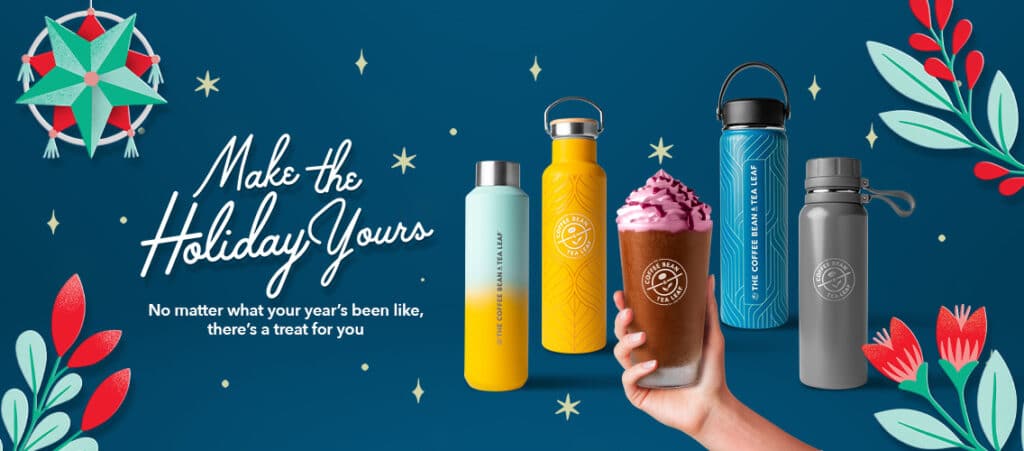 We are also excited about this year's crowd favorite — the CBTL's Holiday Tumbler.
Holiday Tumblers
CBTL's current #MakeTheHolidayYours campaign is making everybody excited to get their own tumblers.
Not just because of the design, but also with how easy to get one!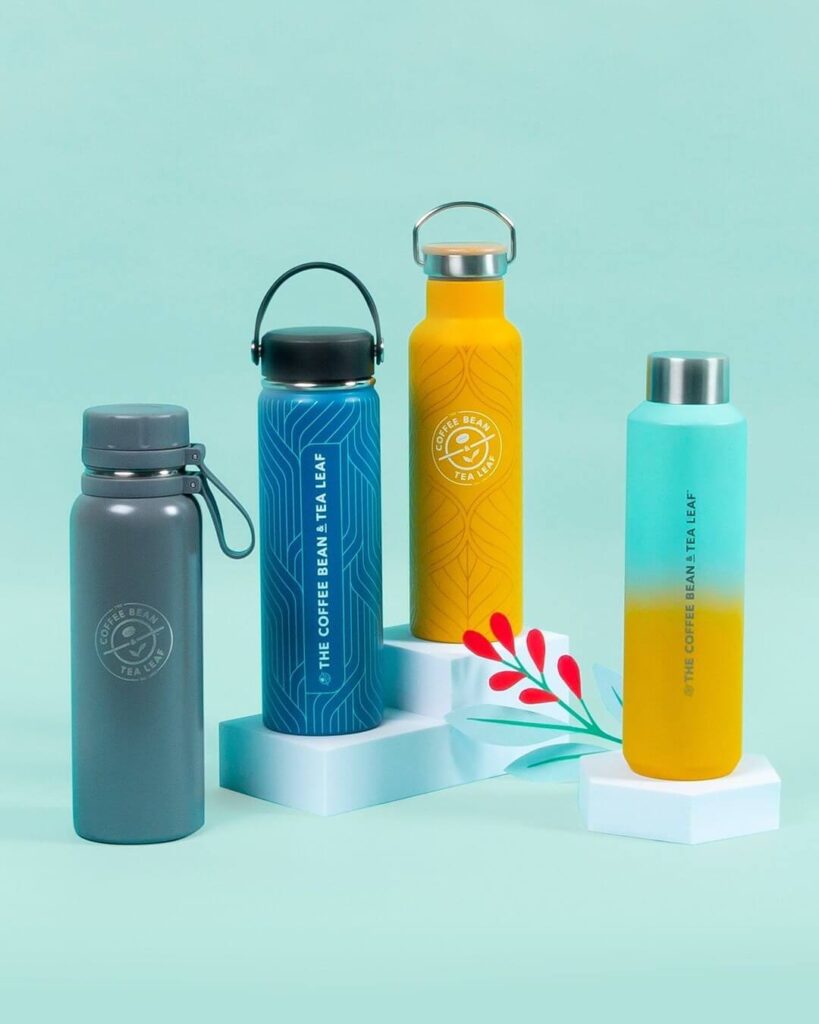 We heard that a lot of people have been collecting not just one tumbler but all four tumblers as part of their 2021 CBTL Holiday Tumbler Collection.
These Limited Edition Holiday Tumblers have a matte finish and stainless steel body.
It has 12 hours of insulation that's perfect for hot and icy cold drinks.
There are 4 designs available – Cloud (Teal and Yellow), Butter (Yellow), Ocean (Blue)  and Ash (Gray)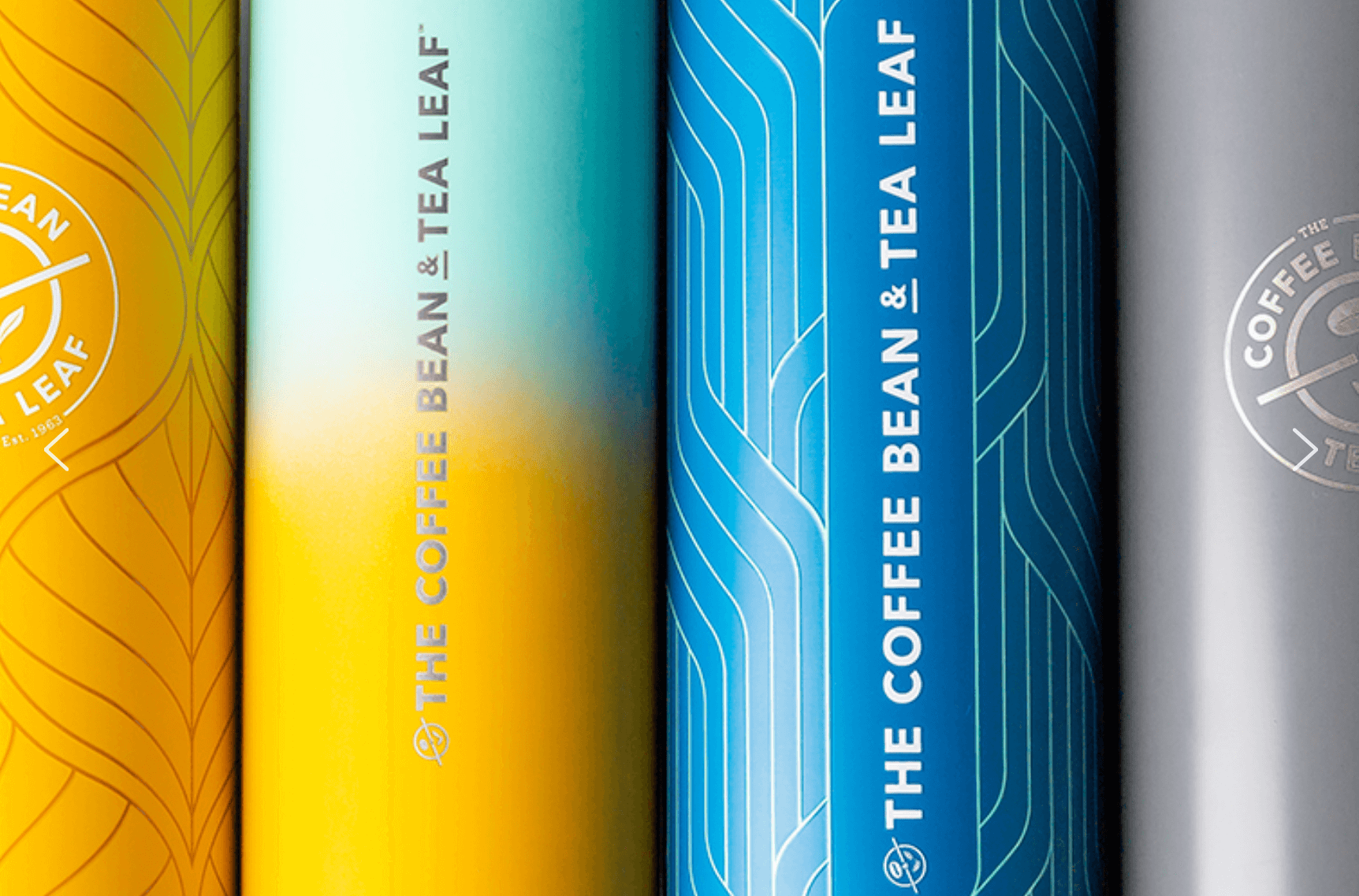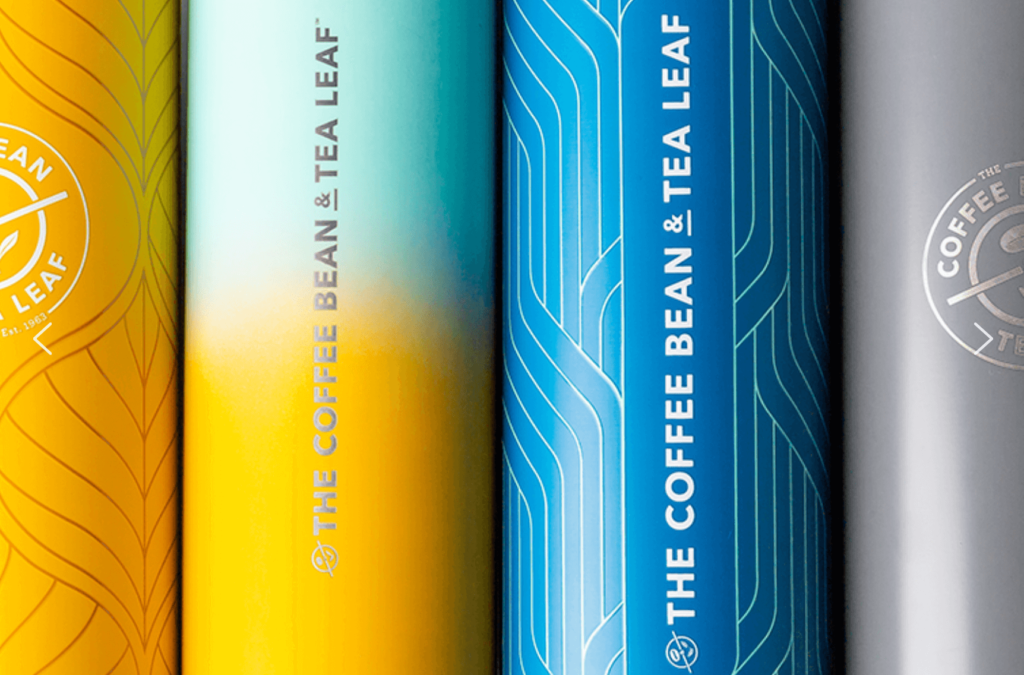 So, which one are you getting?
How to get one?
You need to complete 18 stamps for every drink that you purchase. 
(18) The Coffee Bean & Tea Leaf® Beverages or retail coffee products
*Regular or large-sized coffee or tea-based beverage, Ice Blended, Hot Chocolate/Vanilla, Cold Brew, Ristretto, Double shot of Espresso & Macchiato, Single or Double shot of Cappuccino, Retail Coffee Beans, CBTL Capsules & Ready Coffee 3-in-1, and Retail Tea Tin.
Once you've completed your stamp card, you can redeem your tumbler at your nearest The Coffee Bean & Tea Leaf store. 
This is Valid for dine-in, take-out, pick-up, or delivery orders only from October 23, 2021, to January 15, 2022.
If you just want to purchase the tumbler, the 2021 Limited Edition Holiday Tumbler may be purchased at Php 2,375
Combining stamp cards is allowed up to 3 stamp cards only.
Aside from the tumbler, you will also get 12 coupons worth P2,000 which you can use all throughout 2022.
Watch out for their Double Stamp promos!
Swirl Card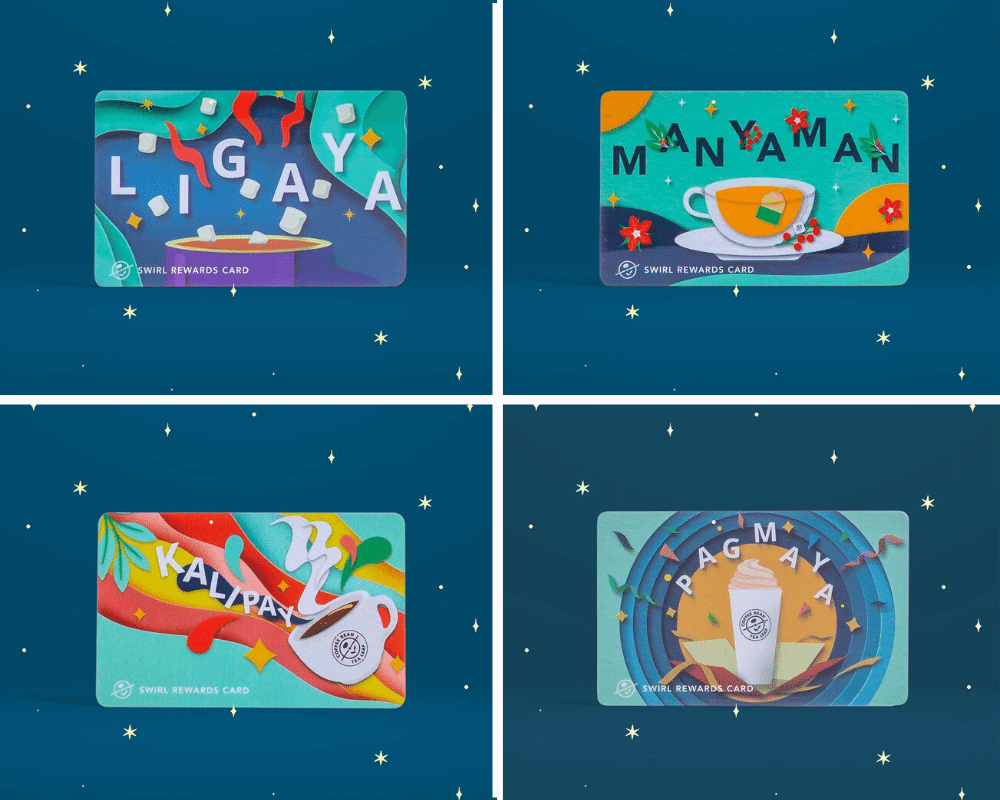 The new designs are inspired by Filipino words associated with the feeling of happiness – Ligaya, Manyaman, Kalipay, and Pagmaya for P195 each.
Lifetime Perks of having a Swirl Card
Earn points for every purchase (5 points for every 100 pesos)
Enjoy Free Wifi Access at The Coffee Bean & Tea Leaf Stores
Exclusive Freebies and Discounts on Food, Drink and Food items
Points will not expire
You may purchase your Swirl Card in all CBTL stores nationwide, GrabFood, Foodpanda, Pick.A.Roo, Lazada, and Shopee.
IDEA BREWERS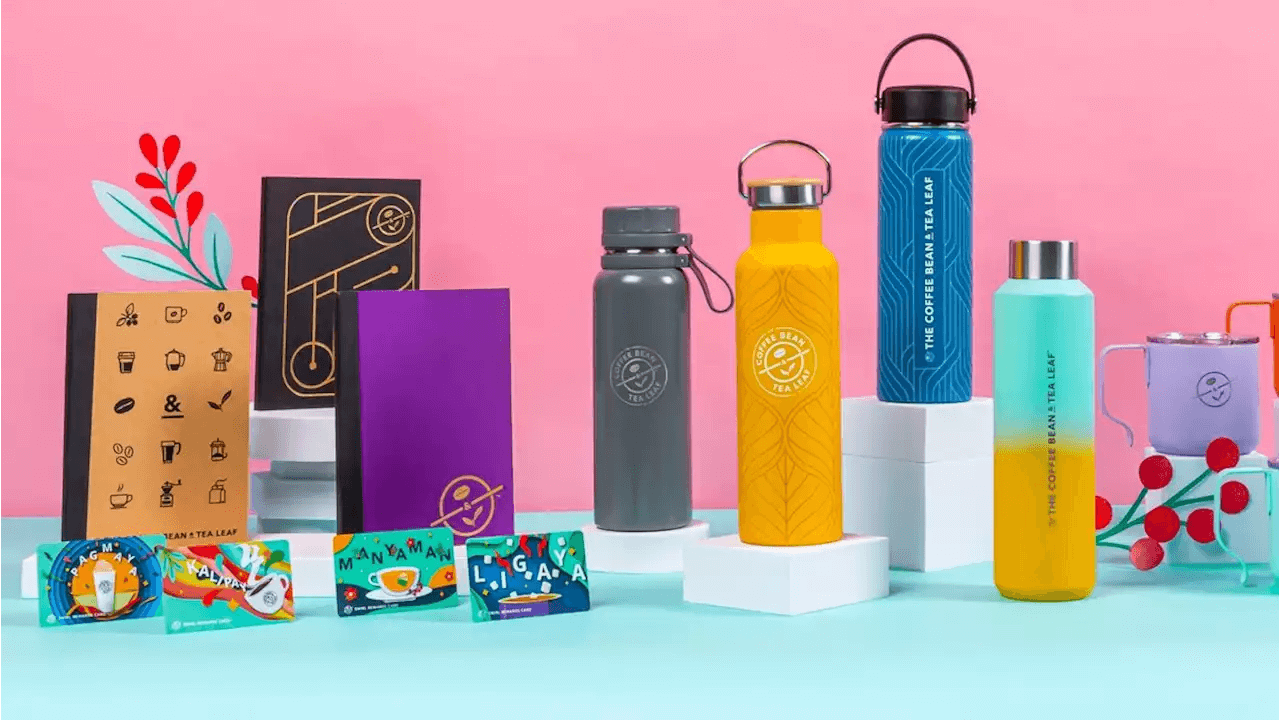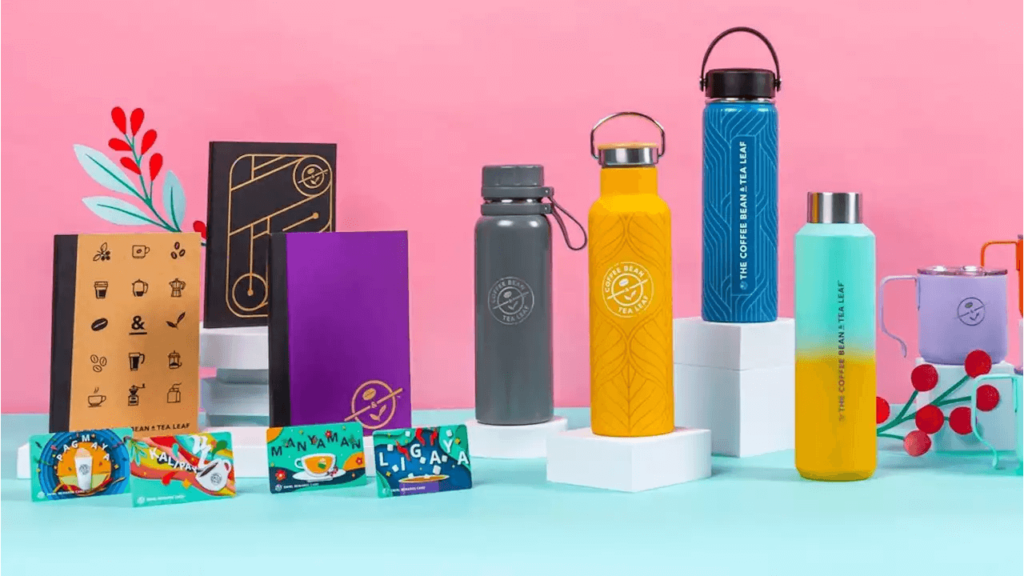 CBTL releases their notebooks called Idea Brewers, available in Imagination, Happiness, and Gratitude
Get them for 495 each and, you'll also get 4 coupons with it.
MUGS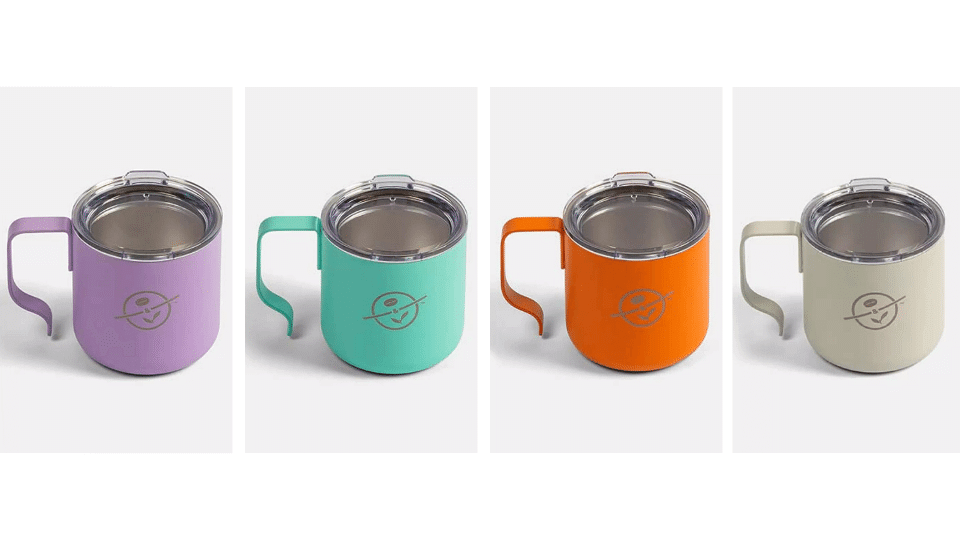 This year wouldn't be complete without CBTL's Mug collection.
They come in beautiful colors – Winter, Spring, Summer, and Fall, priced at P499 each.
Whatever merch you are collecting, let's not forget that Christmas is a season of giving. 
Why not give these to your family and friends as well, so you spread happiness with them.
To know more information and updates on exclusive offers, follow The Coffee Bean & Tea Leaf on Facebook and Instagram.
Oh! We almost forgot……
We heard from a good friend that CBTL is giving free whip cups for our fur babies 🙂
This is such a nice gesture from our CBTL family 🙂
This is PAW-some!