Where to Eat in Vigan City – Your Vigan Food Trip Guide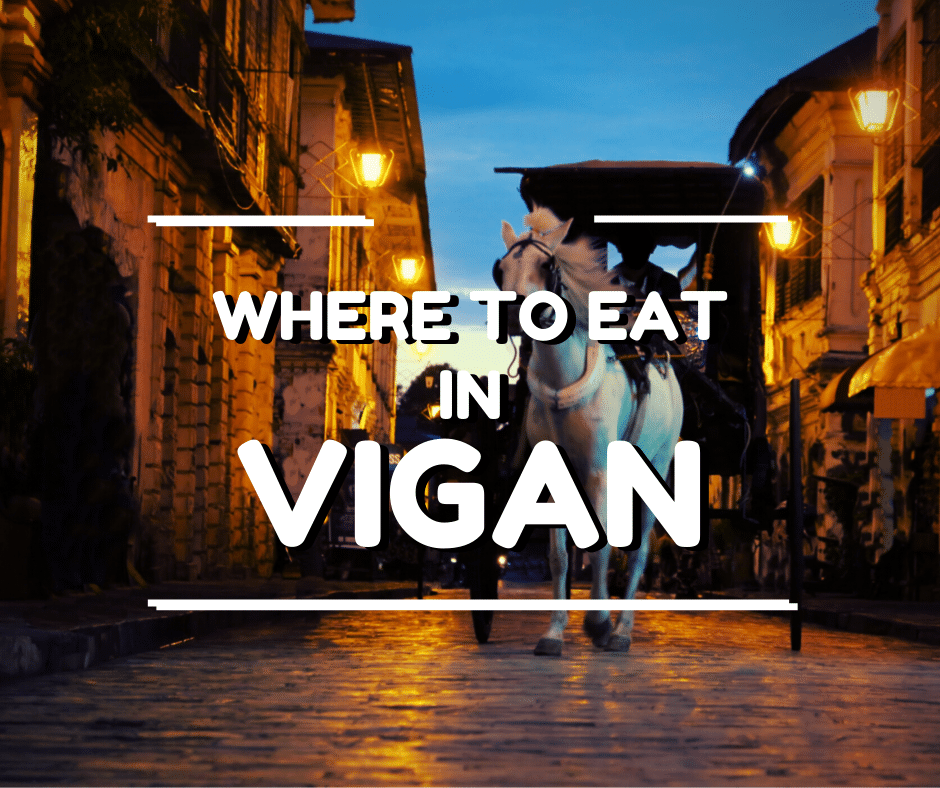 Vigan City, located in the beautiful province of Ilocos Sur, is a must-visit destination for food lovers. With its abundance of delicious restaurants and local eateries, Vigan can be your next place to indulge your taste buds with authentic and traditional Filipino cuisine.
From Vigan Empanada to Vigan Longganisa, there is something to satisfy every craving on Vigan's food trip. Whether you are looking for mouthwatering desserts or savory main dishes, Vigan has it all. And what better way to experience all that Vigan offers than by walking through its charming streets and alleyways, taking in the city's vibrant culture and history?
In this post, we will share the different restaurants and stalls you should try when you visit Vigan City.
Cafe Leona Restaurant
Cafe Leona Restaurant is located at #1 Crisologo Street, Vigan City. It is beside the Ilocos Sur Provincial Tourism Office and near Max's Restaurant.
They are open 11:00 AM to 9:00 PM every day. They have outdoor and indoor seating.
They offer different cuisines from Japanese, Italian, Ilocano, and Thai food. They cook upon order so expect some waiting time depending on the volume of customers. So if you have some free time it may be worth the wait
Something to try: Longanisa Maki, Sizzling Gambas, Longaniza Pizza, Bagnet Pizza, and Pinakbet Pizza.
Cafe Leona Menu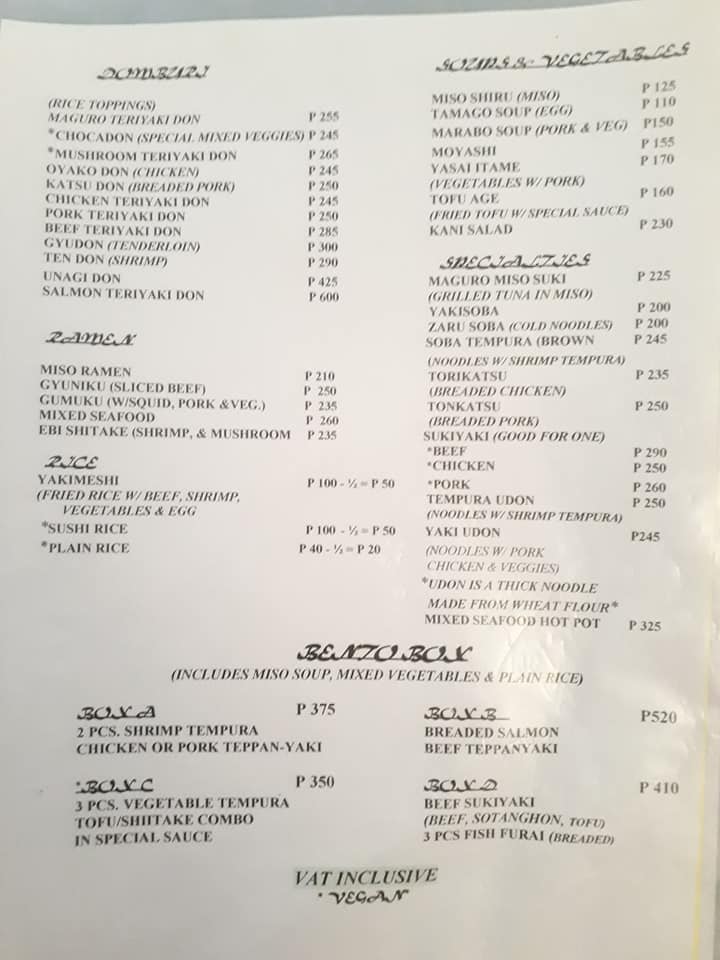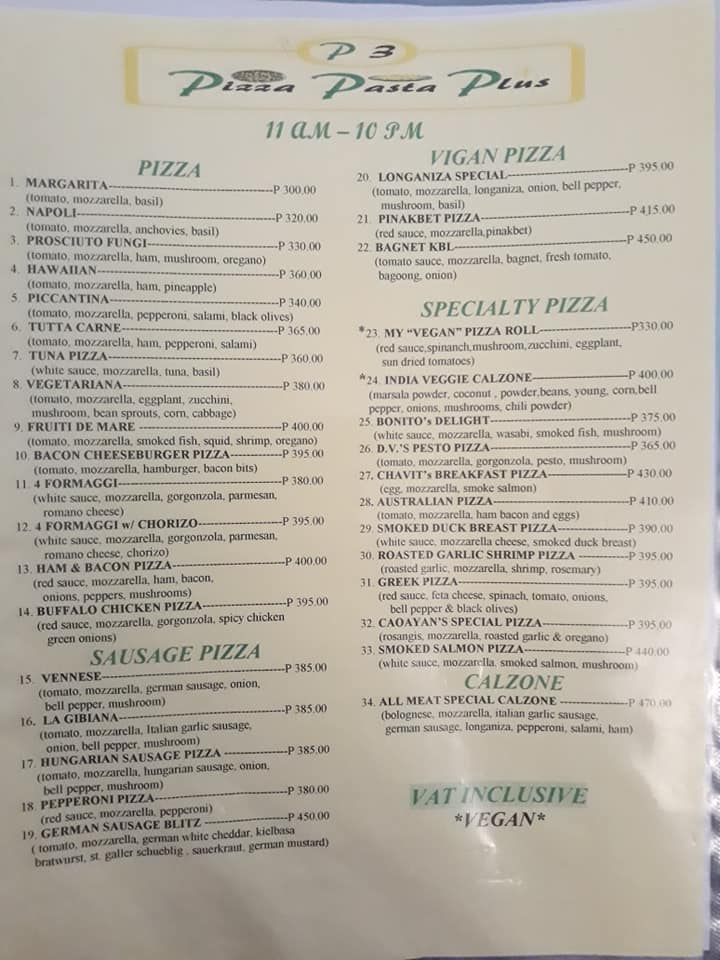 Cafe Leona Restaurant
1995 Cafe Studio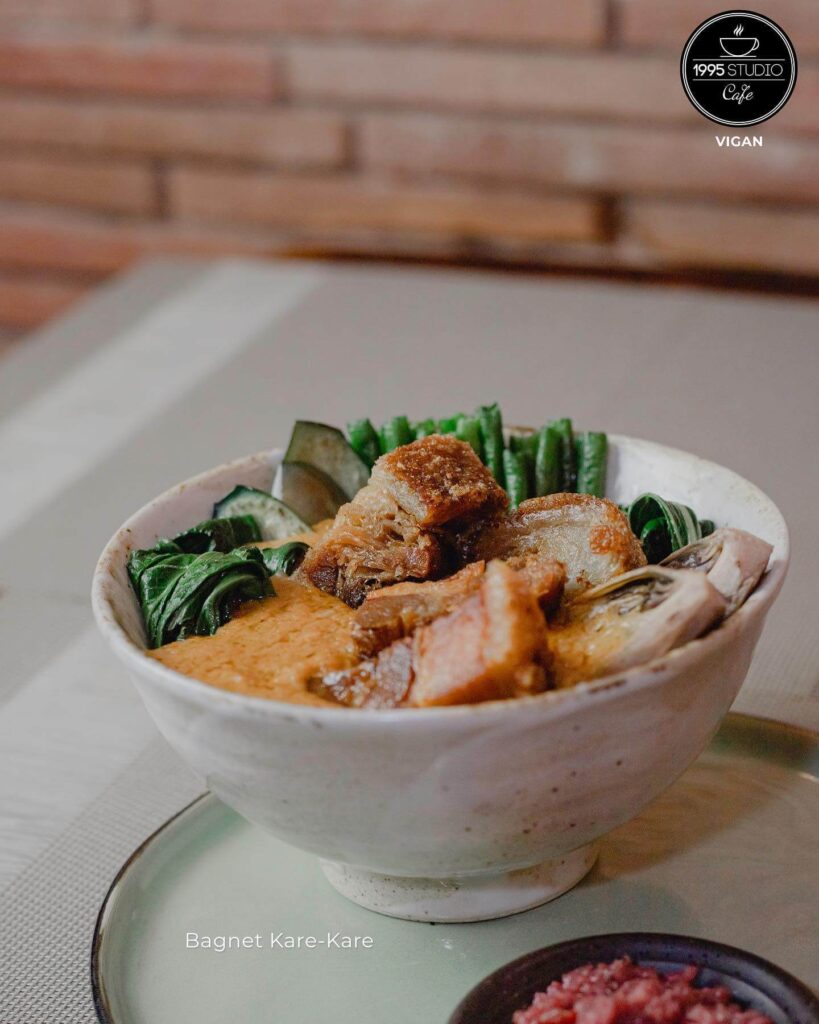 1995 Cafe Studio is located on Ground Floor GSP Building, Leona Florentino Corner Plaridel St. Vigan City. It's near Max's Restaurant and Cafe Leona Restaurant.
They are open from 10:00 AM to 9: 00 PM Daily.
They serve milk tea, coffee drinks, pasta, and rice meals. They also serve local Ilocano dishes both for sharing and a la carte.
Inside the 1995 Studio Cafe, you can also buy pasalubong food like cassava cake, brownies, and bibingka.
Although the place is small and always packed. It's a good chill place, and they have Wifi.
Something to try: Ilocano Platter, Chicken Wings, Shrimp Alfredo, All Day Breakfast – Bagnet 
They serve the Best Bagnet in Vigan.
1995 Studio Cafe Vigan Menu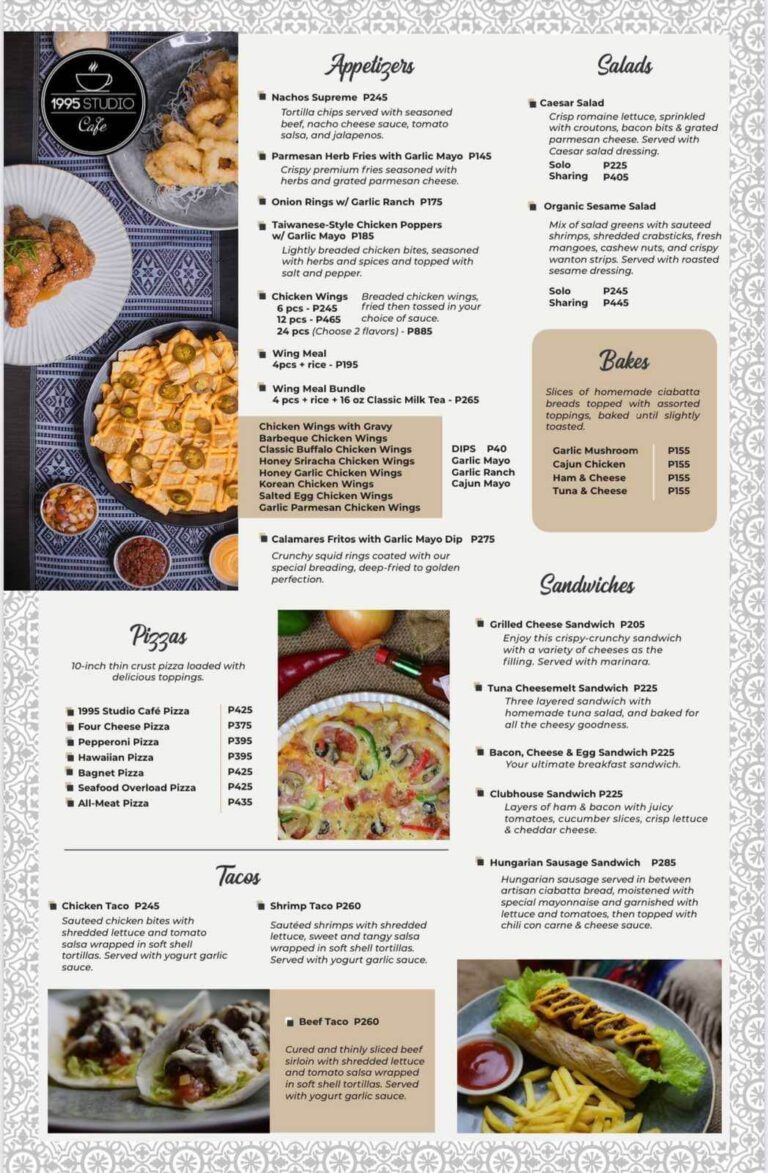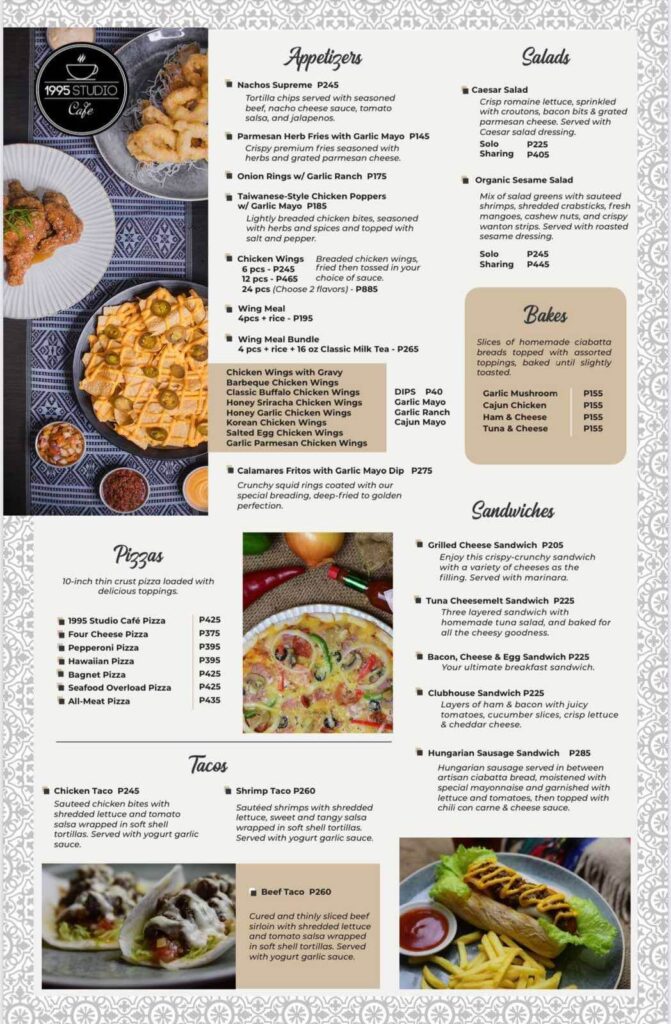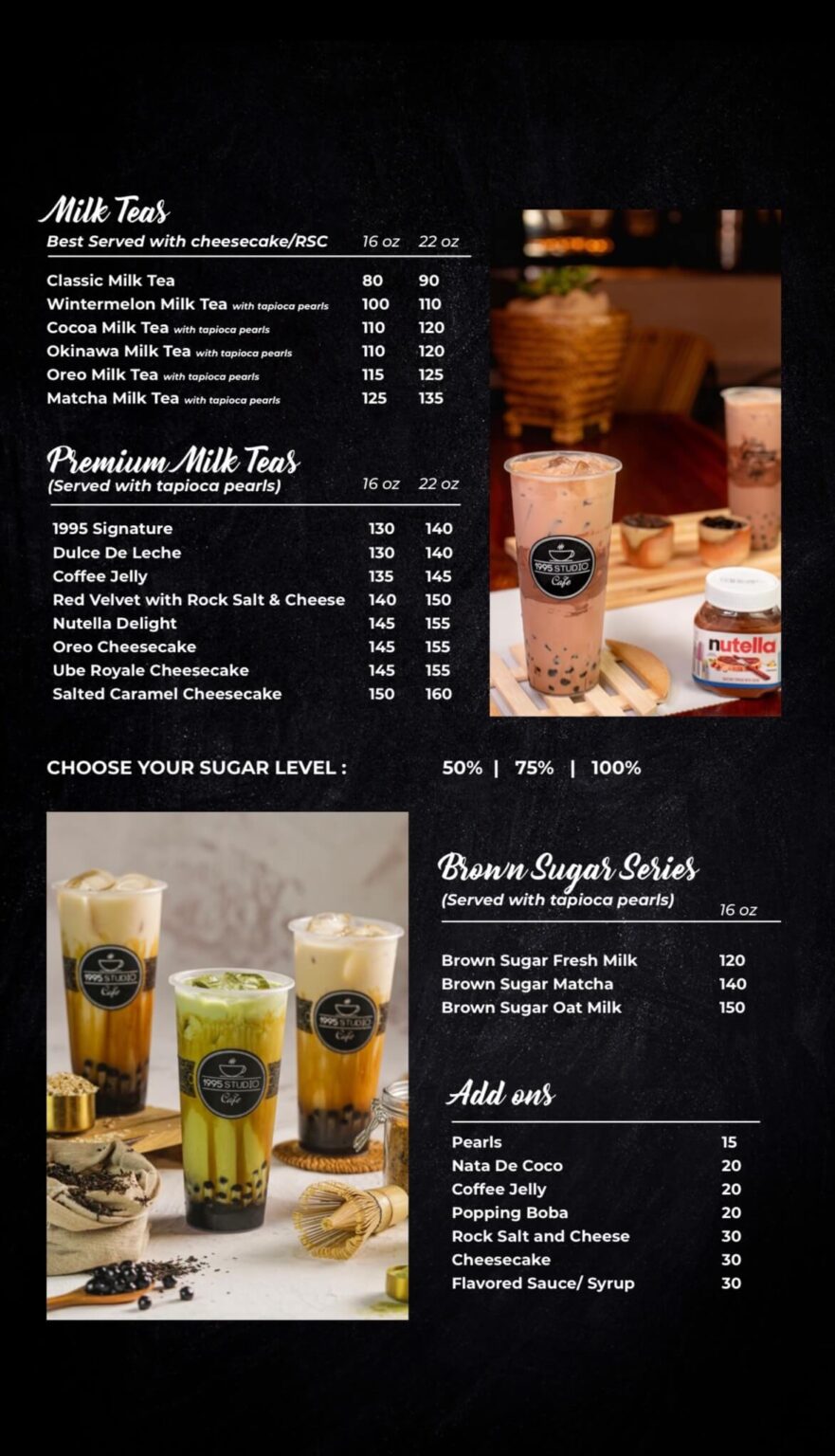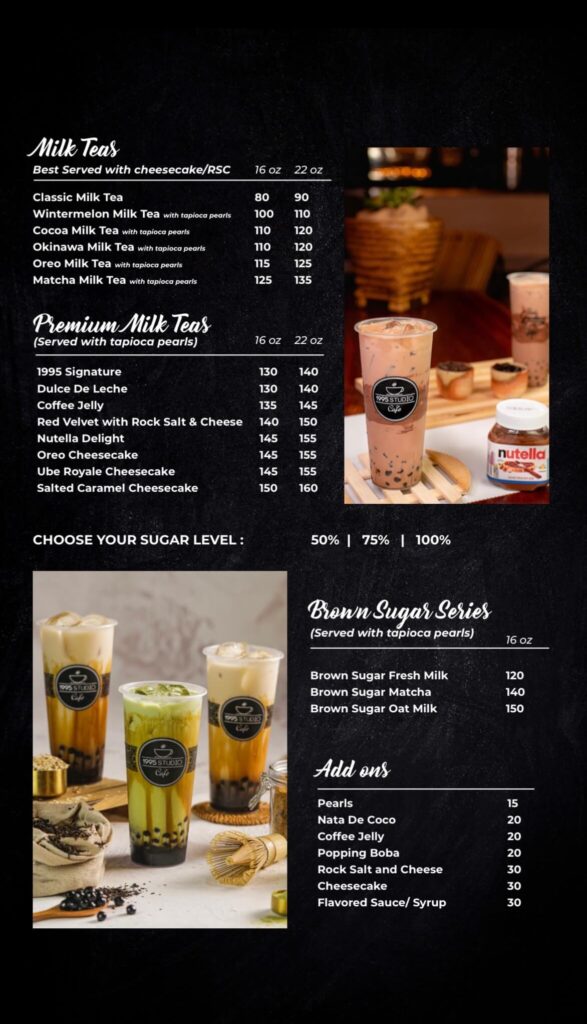 Pro Tip: Go here during breakfast to get seats, so you can enjoy their excellent coffee.
1995 Studio Cafe Vigan
Calle Brewery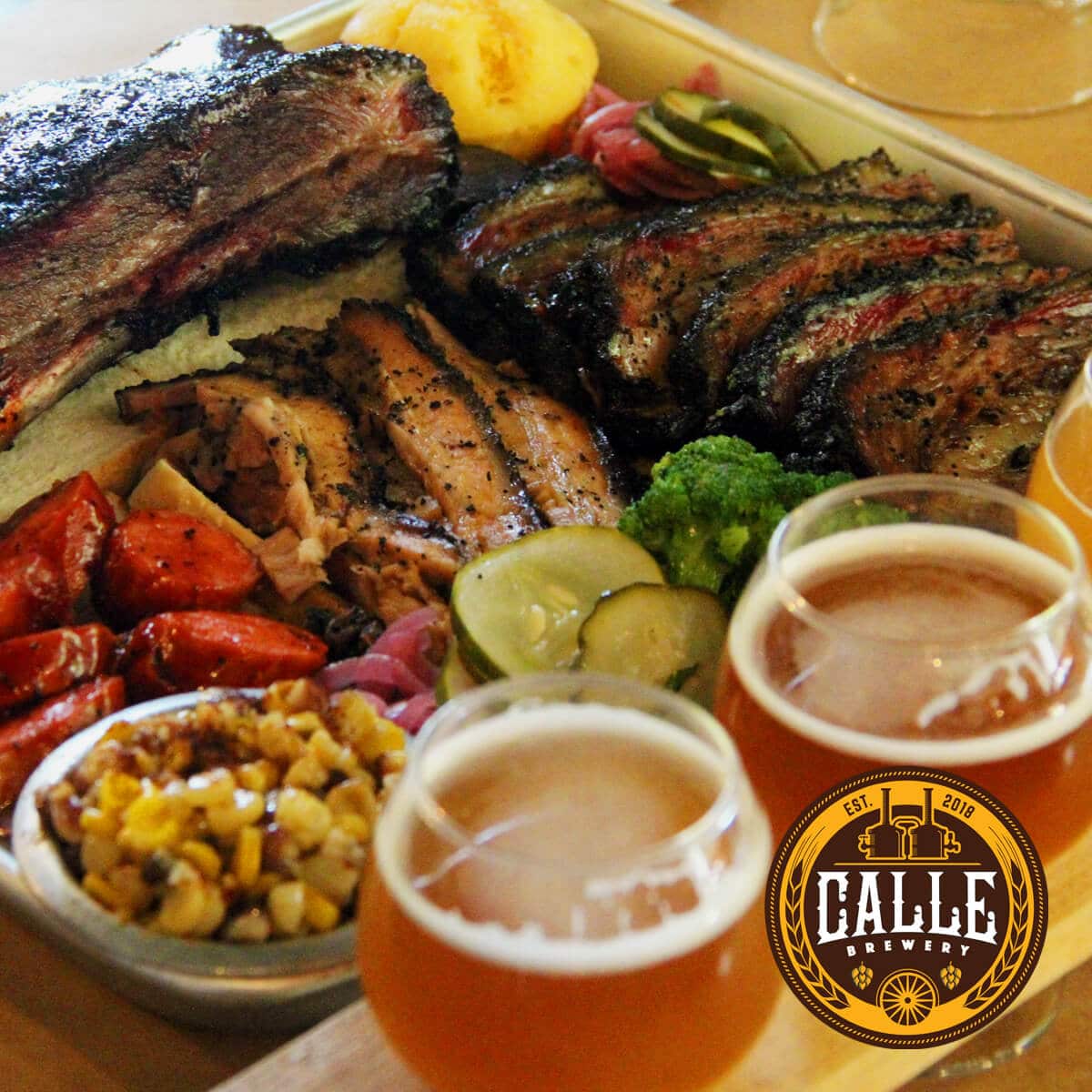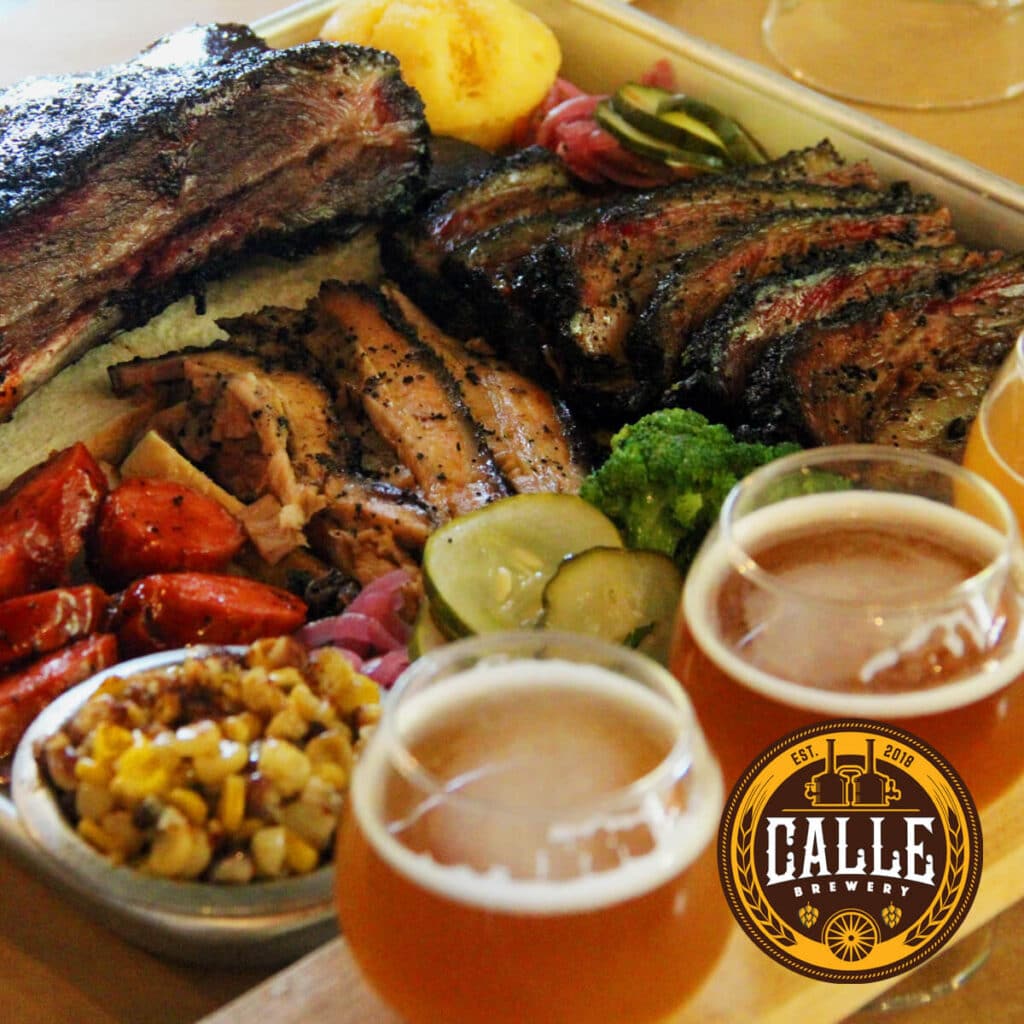 Calle Brewery is located at #11 Calle Encarnacion, Vigan City. It's at the far end of Calle Crisologo (Lots a Pizza Side)
Calle Brewery is known for its craft beers and smoked meat menu. They have live acoustic nights on Fridays and Saturdays and have outdoor and indoor seating.
We like this place because it's both a restaurant and an attraction. You can also see their production area where they craft the beers.
Best time to visit: The place is usually quiet at lunchtime.
Something to try: Beef Burnt Ends, Pulled Pork, Pork Baby Back Ribs, Beef Brisket, and Tablea Chocolate Cake.
If you like to try the beers, you should order the Craft Beers Flight – 4 flavors.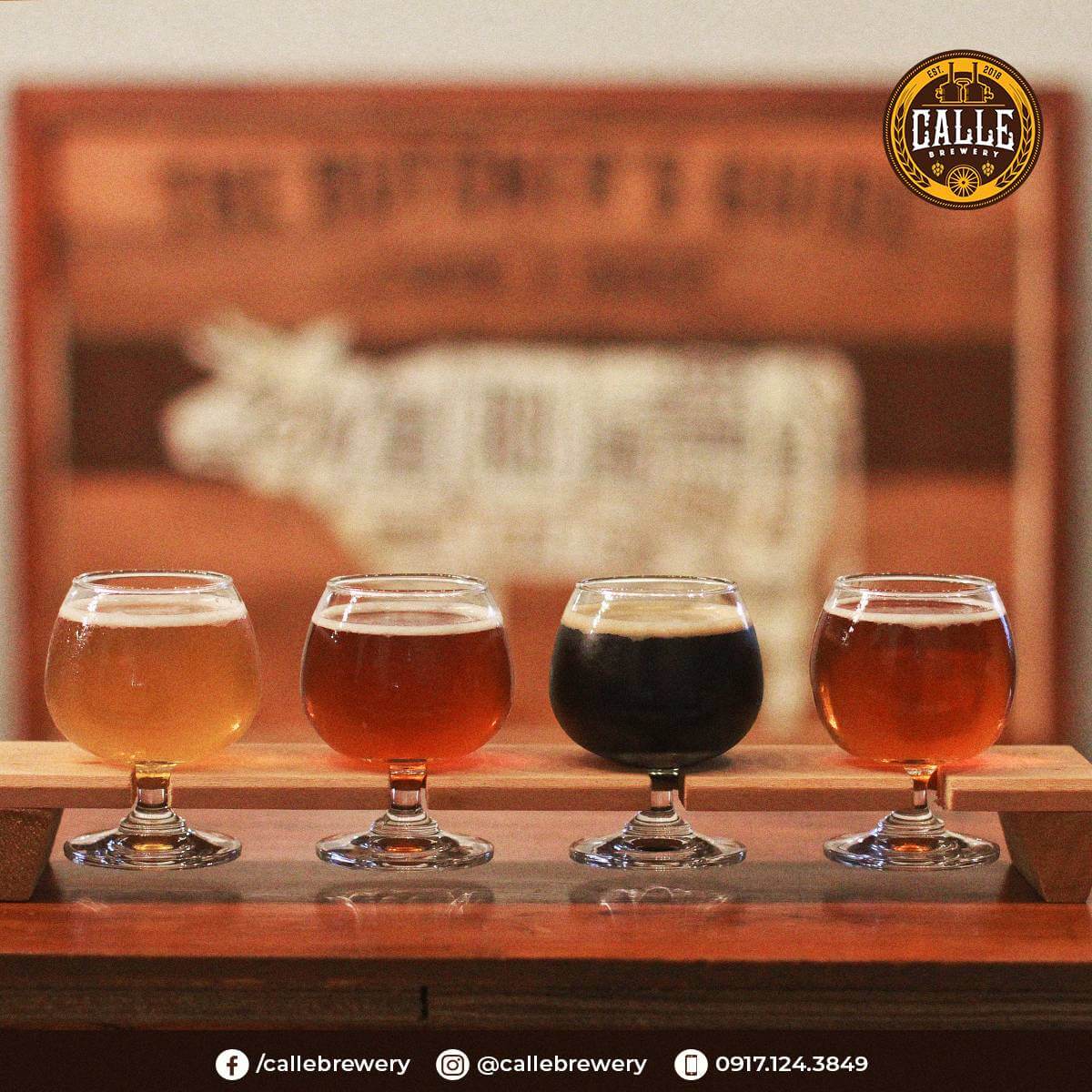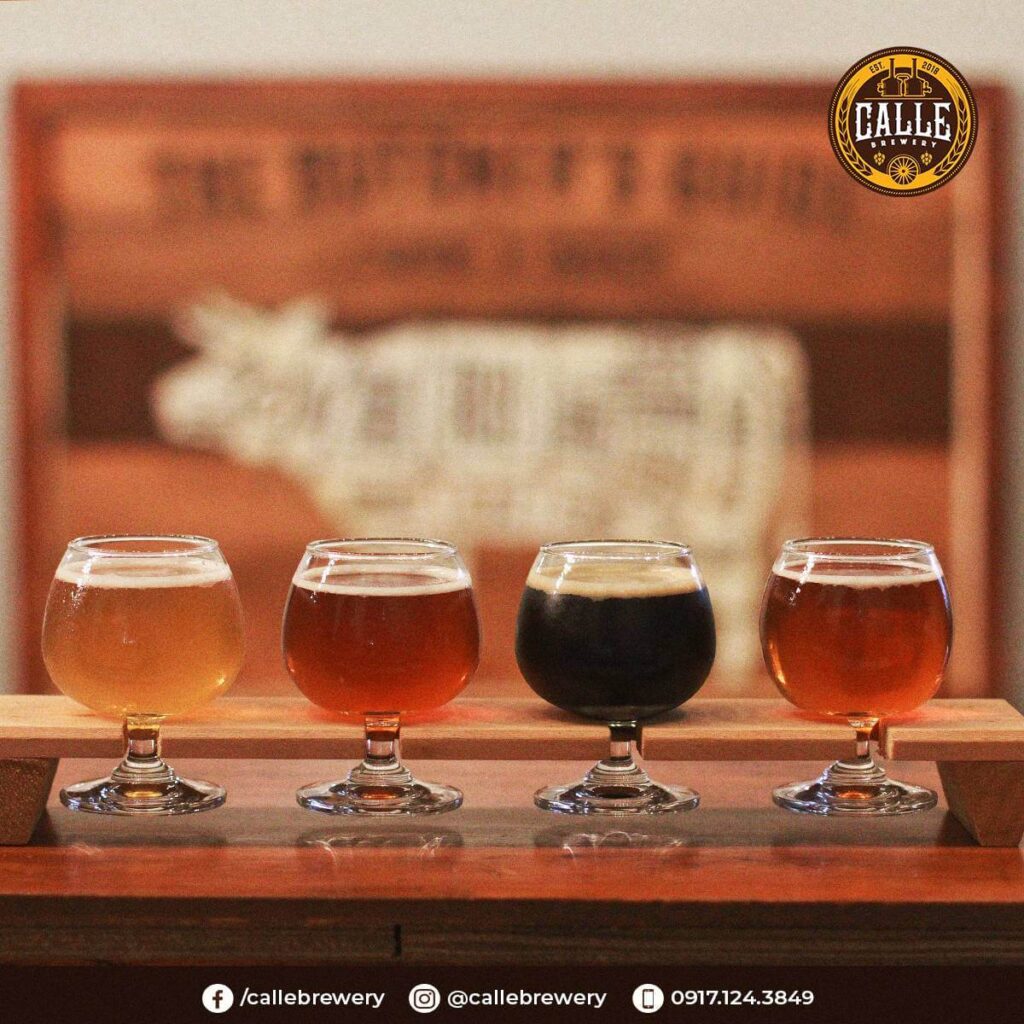 Calle Brewery Menu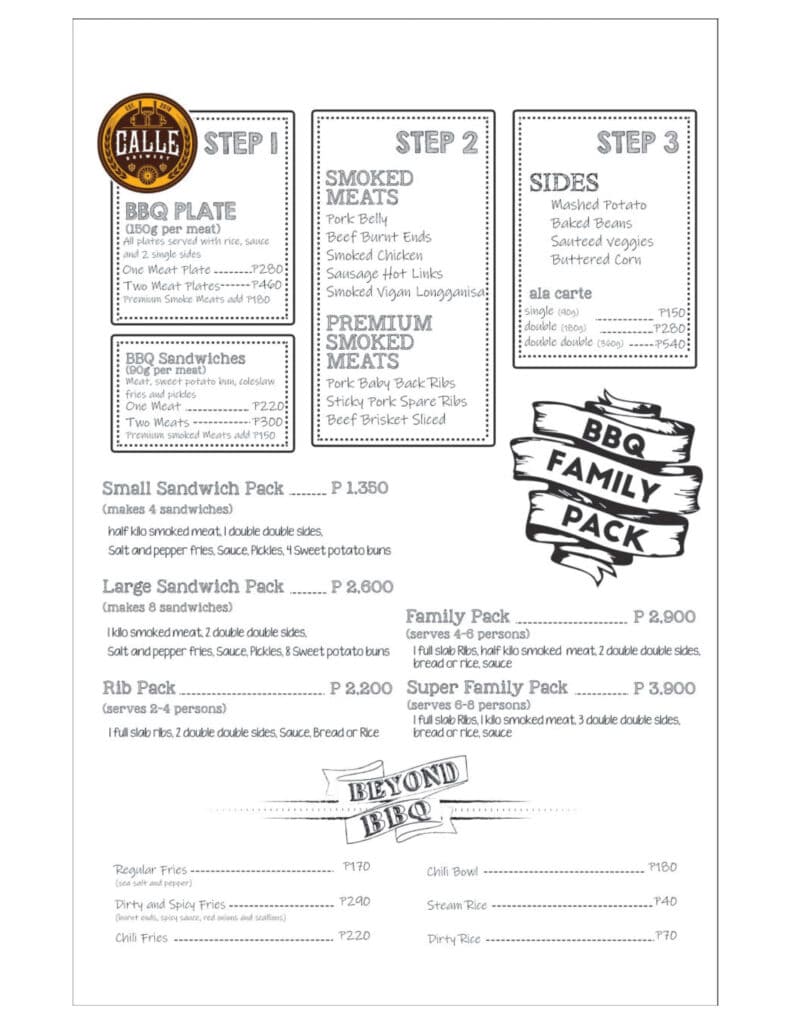 Pro Tip: If you want to try all the meats as much as possible, order the Two Meat Platters and just do sharing with your friends.
Calle Brewery
Ikan Dampa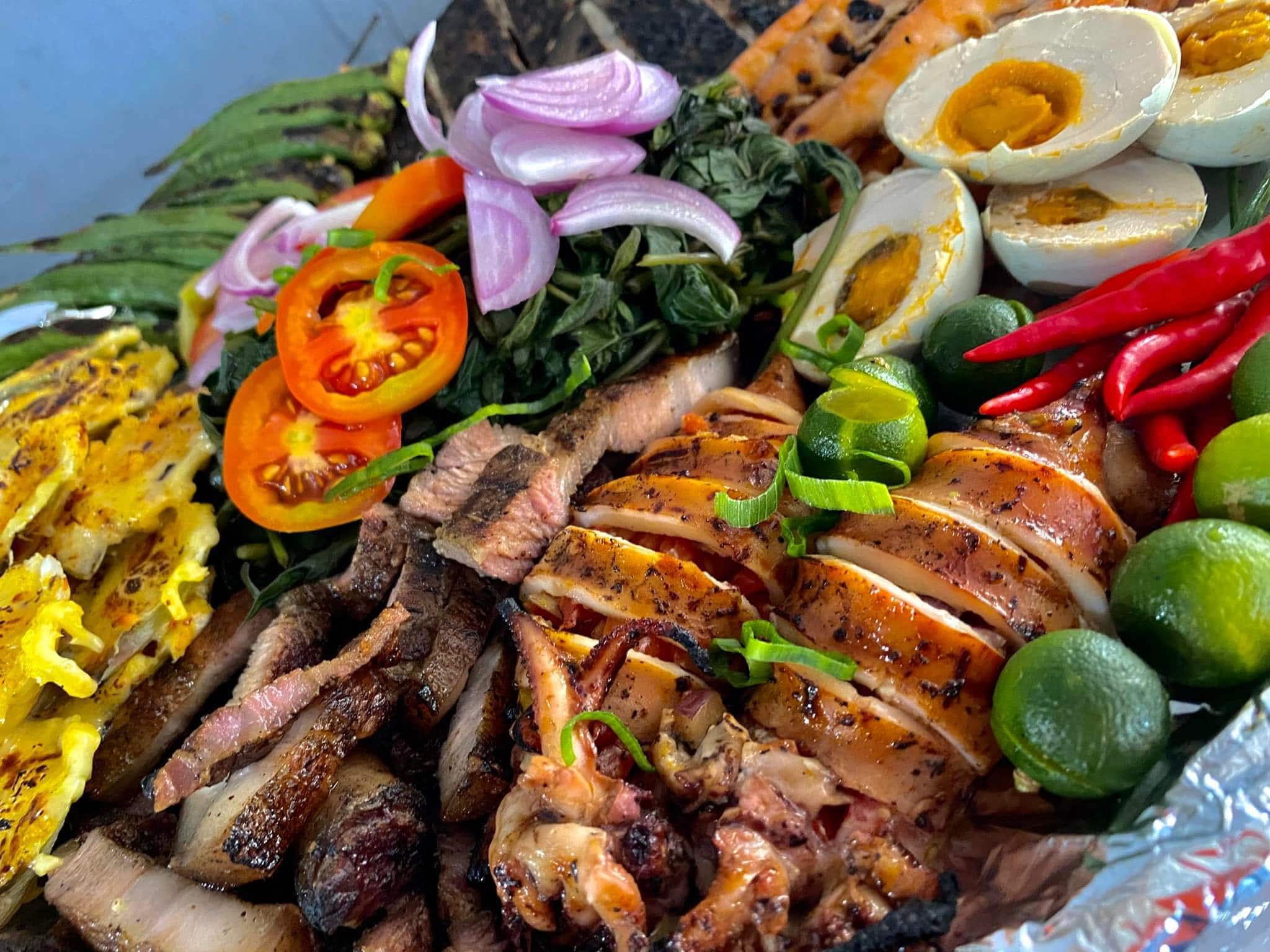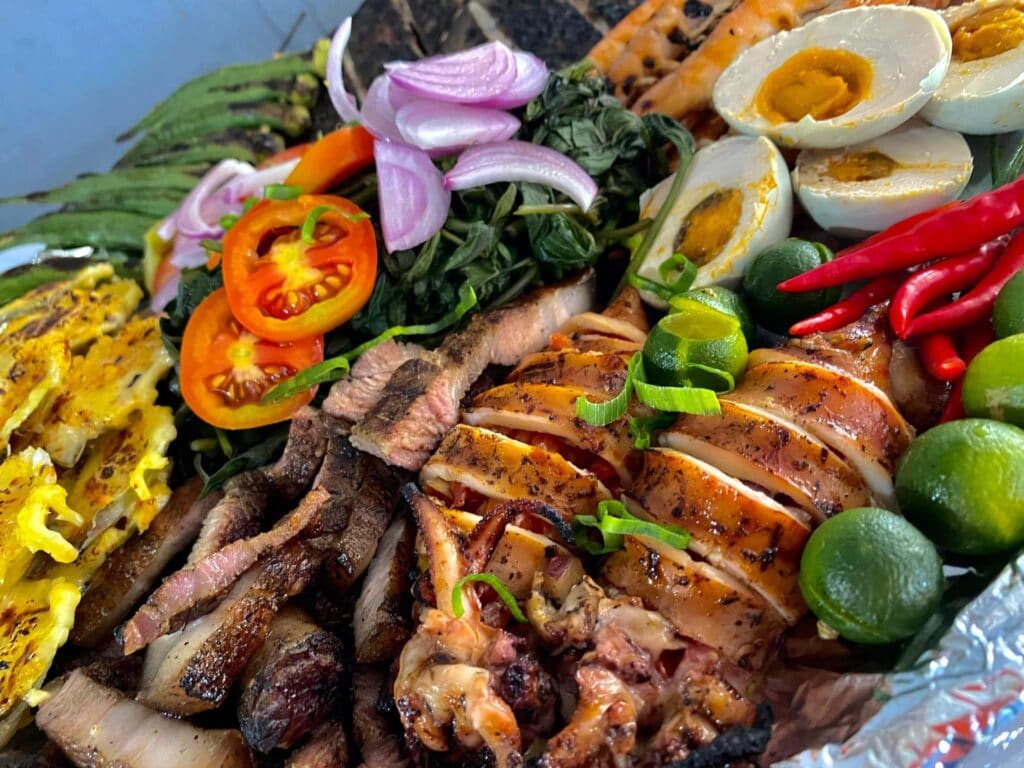 Ikan Dampa is s seafood restaurant outside of Vigan City Proper. It's located at Boardwalk Fuerte Beach, Caoayan. You can use Waze to locate this place. Just take note that the streets going to Ikan Dampa is tight.
If you're looking for a beach view dining experience, this is the place to be. They have both indoor(Open Air) and outdoor areas.
They are open from Tuesday to Sunday from 10:30 AM to 9:00 PM. They are close every Monday.
Ikan Dampa offers Paluto Seafood. They serve prawns, shrimp, crabs, crablets, squid, tuna, salmon, maya-maya, seabass, snapper, blue marlin, tanigue, pampano, scallops, oysters, & seaweeds.
Just choose a flavor that suits your taste buds.
Something to try: Lapu-Lapu Sweet Chili, Salted Egg Crab, Buttered Shrimp, Poke, Crispy Hipon, Kilawin Fish.
Ikan Dampa Menu
Pro Tip: Because they cook it fresh, the service may take time. So order in advance to avoid the long wait. It's usually jampacked on weekends during lunch and dinner time. We suggest you call to reserve a spot.
Ikan Dampa
Gaizel Carinderia
Gaizel Carenderia is located at Bonifacio St. Vigan City. This is a carenderia-style restaurant. All their food is already cooked, so you'll just pick what you want to eat. The place is usually jampacked during lunch. SO expect a line.
Most of the locals know this place so if you're lost just ask anyone you think is a local 🙂 They serve authentic Ilocano local dishes at low prices (40-60 pesos per dish).
Something to try: Adobo, Pinakbet, Longanisa, Poqui-Poqui and other Ilocano Food.
Gaizel Carenderia
Empanadahan
If you are craving for Vigan Empanada. You have 2 options: Irene's Empanada or Empanadahan in Plaza Burgos.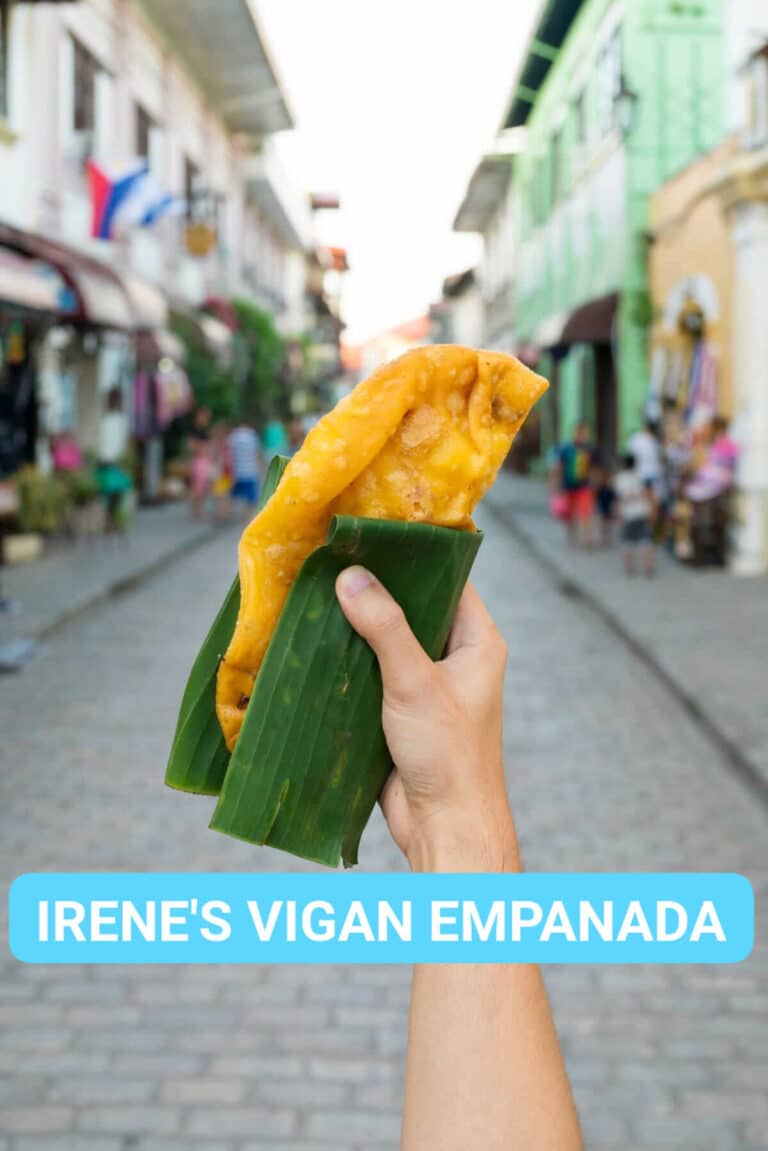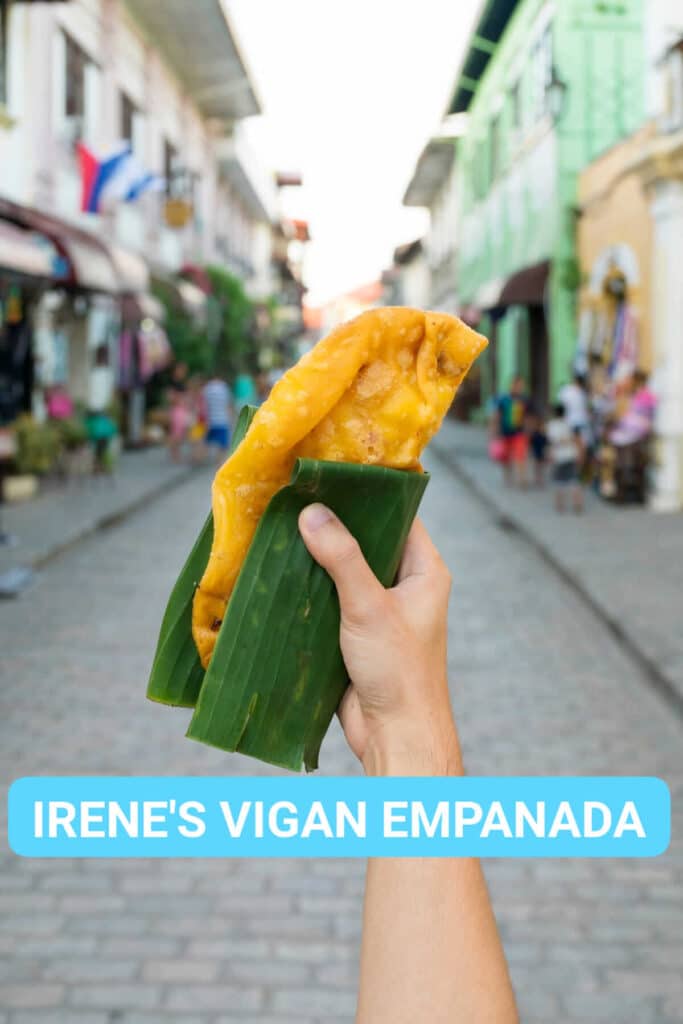 Irene's Empanadahan is located at Salcedo st. Vigan City. They are open from 9:00 AM to around 8:00 PM.
Both offer good Empanada. The difference lies in their menu.
In Empanada in Plaza Burgos, you can order Empanada with Longanisa, Empanada with Veggies only and Okoy.
In Irene's Emapanda, You can order different varieties of Empanada like double meat, double egg, jumbo, etc. They also have different empanada fillings like – bagnet, sisig, beef, chicken, and tuna. Prices are a bit higher than Empanadahan in Plaza Burgos, but it's still worth it.
The white Empanada is Vigan Empanada (Thinner Wrap), while the orange Empanada is Ilocos Empanada (Thicker Wrap). Both of them taste great. So you should try both.
Irene's Empanada Menu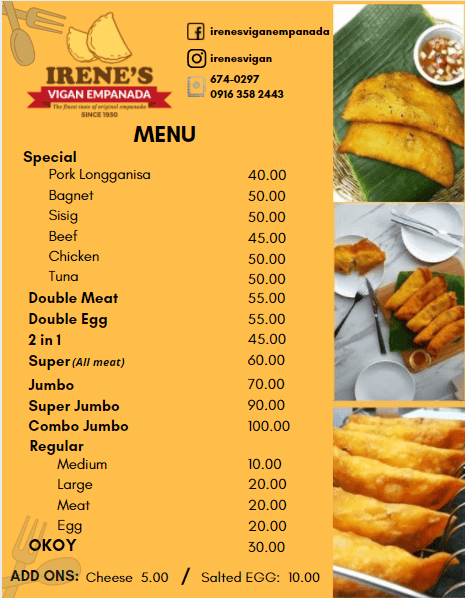 Pro Tip: For the Sauce, mix the following: Ilocos Vinegar and Salt + Chili(Optional)
Irene Empanadahan
First Sinanglaoan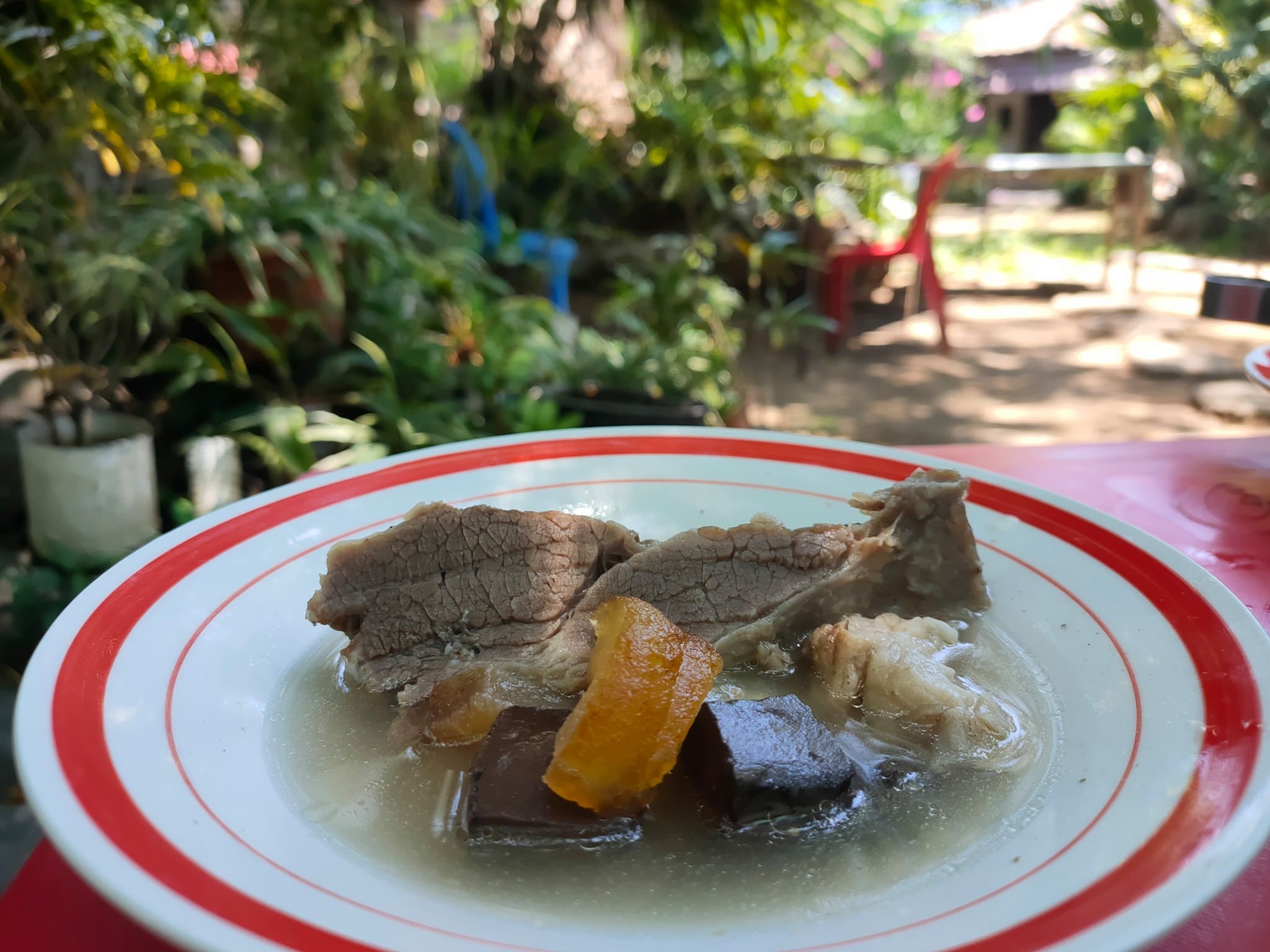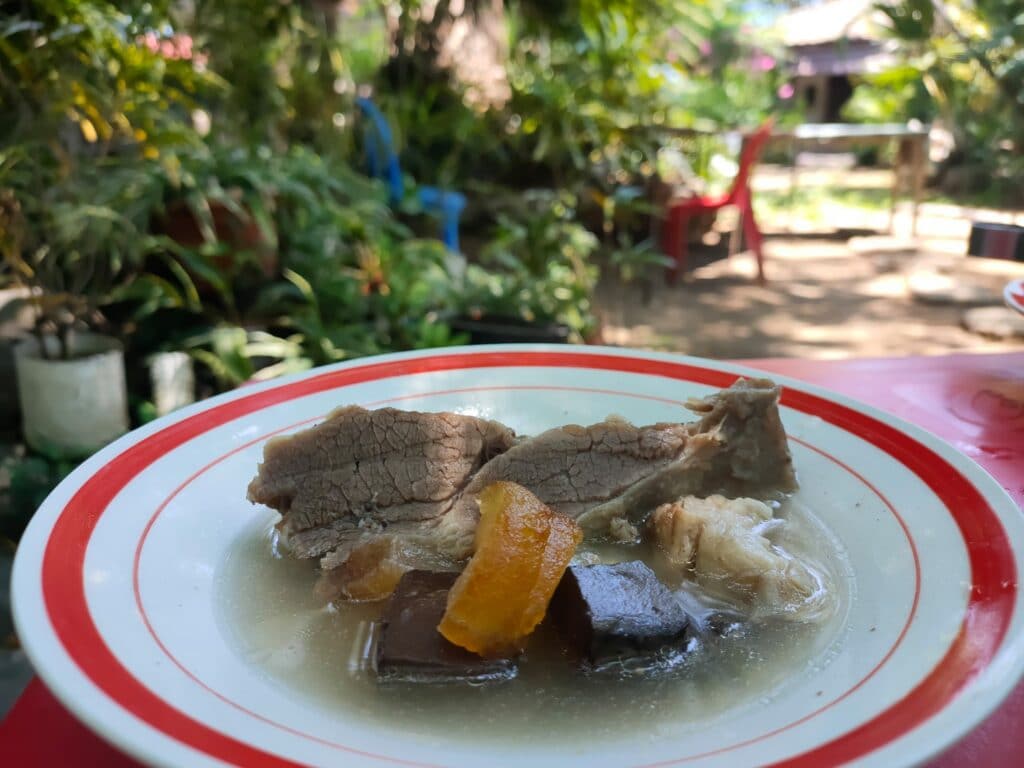 The best sinanglaon place in vigan is First Sinanglaoan. It is located at Gov. A Reyes St. Vigan City. It is near Paradores de Vigan and Vigan Tennis Court
When you try to google it, google will show you their old address (Post Office). It was now owned by another sinangloan shop. So don't get mixed up.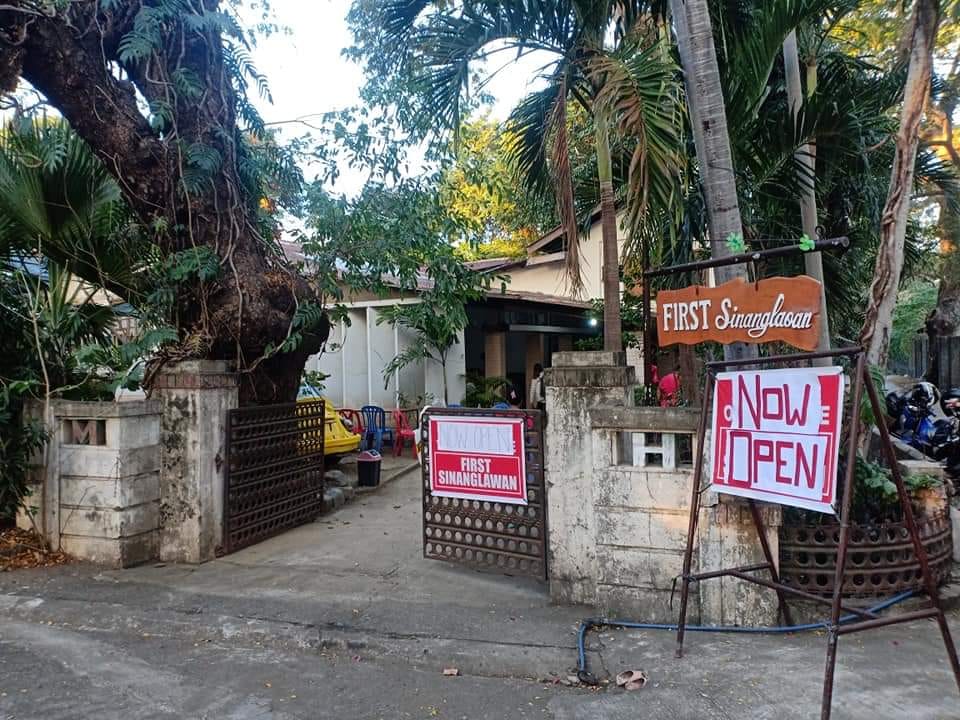 They usually open as early as 6 AM until 1 PM in the afternoon. Expect long lines because the locals also eat at this shop.
It's an outdoor dining style experience and has carenderia vibes. But don't let the ambiance fool you because their food is really good.
When you order for Sinanglao, you have to tell the server which part of the beef you would like to have – Meat(Karne), Dila, Etc. you can also ask for soup refill if you want.
First Sinanglaoan
If you're looking for a break from all the touring around Vigan City, we highly recommend going on a food tour.
If you don't have time to go on an organized tour, no problem! You can try the restaurant suggestions above or just ask any of locals where to eat and they will be more than happy to help.
So why wait? Book your trip to Vigon today and enjoy a deliciously unforgettable food trip!