11 Ways to Surprise your Mom with Food
Mother's Day is the perfect occasion to shower the special moms in our lives with love and gratitude, and what better way to do that than through delicious, heartwarming dishes!
While preparing a homemade meal for mom is undoubtedly thoughtful, ordering in allows for more time spent together, cherishing precious moments, and making new memories.
By choosing to enjoy one of these delectable dishes from a restaurant or delivery service, you're relieving Mom of any cooking or cleaning duties, letting her fully indulge in the celebration.
Plus, you will impress her with the incredible flavors and exquisite presentation of these must-try Mother's Day foods.
So, sit back, relax, and relish the extra moments with Mom as you both savor the taste of love since I've crafted a tempting list of 10 must-try Mother's Day foods to make this celebration one for the books.
Tambanokano Aqua Farm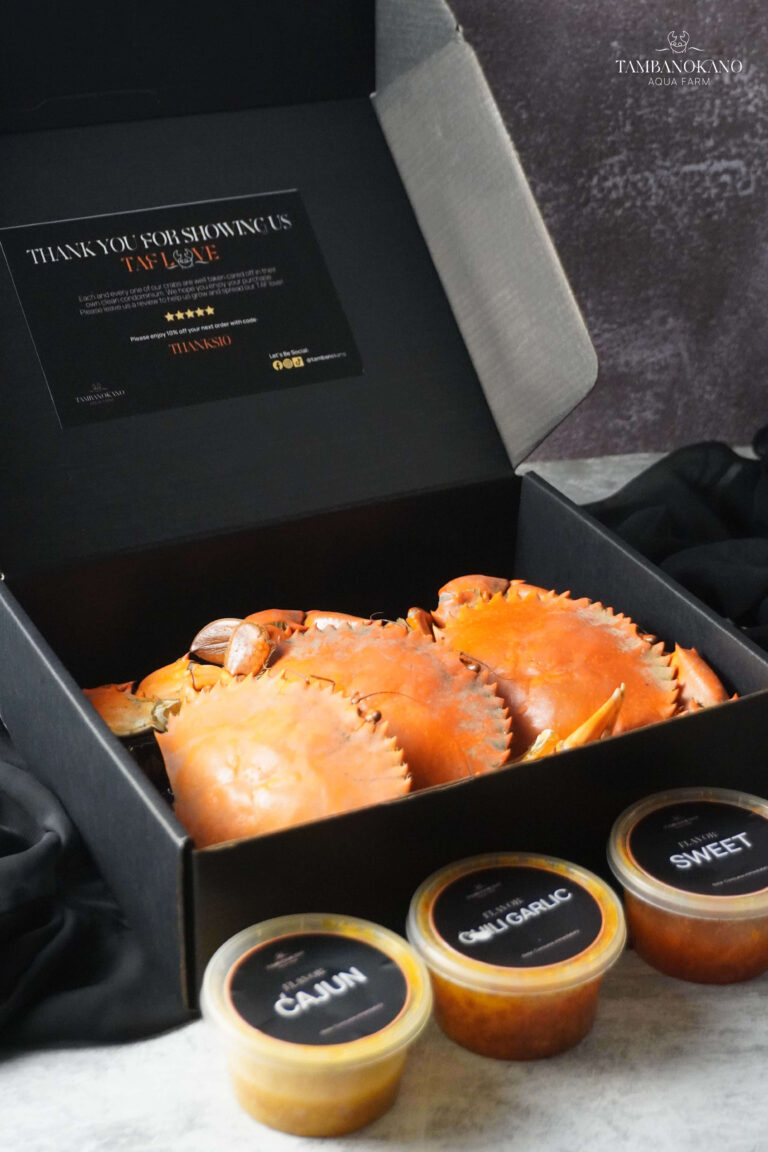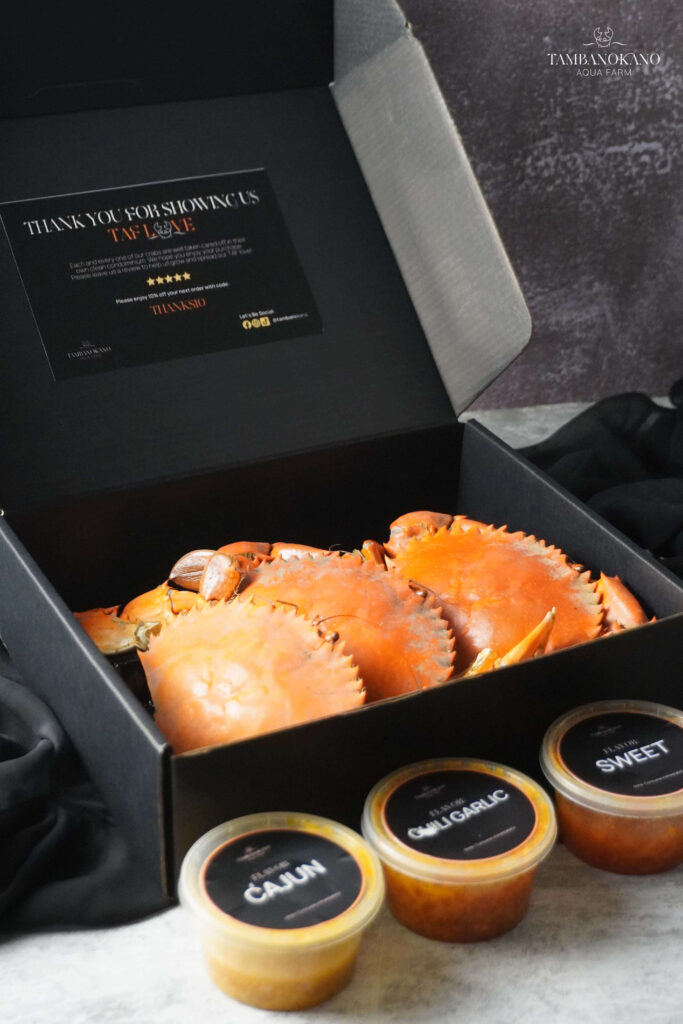 Get ready to treat your mom to an unforgettable seafood feast this Mother's Day, courtesy of Tambanokano Aqua Farm.
Tambanokano Aqua Farm is an innovative, cloud-based kitchen and recirculating aquaculture farm specializing in raising mud crabs in eco-friendly "crab condominiums," ensuring a healthy and sustainable farm-to-table experience.
Located in Manila with an upcoming branch in Pampanga, Tambanokano Aqua Farm delivers its scrumptious creations to customers throughout Metro Manila.
Their best sellers, TAF Crab in a Box and Baked Cheesy Scallops will undoubtedly make your mom's taste buds sing with delight!
Tambanokano Aqua Farm offers next-day delivery, so you can be sure your Mother's Day surprise arrives fresh and on time.
Just be sure to place your order before the 3 PM cutoff.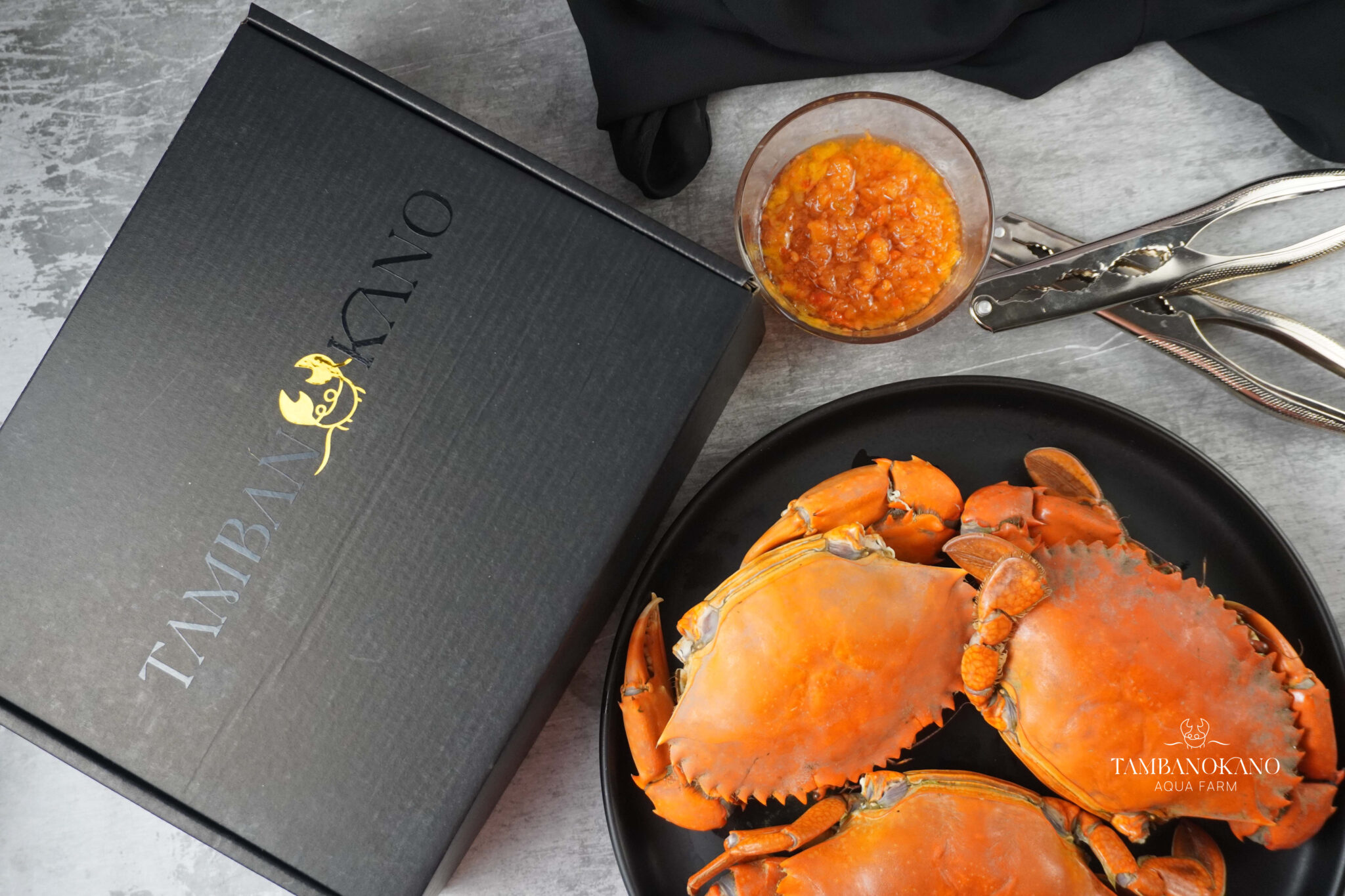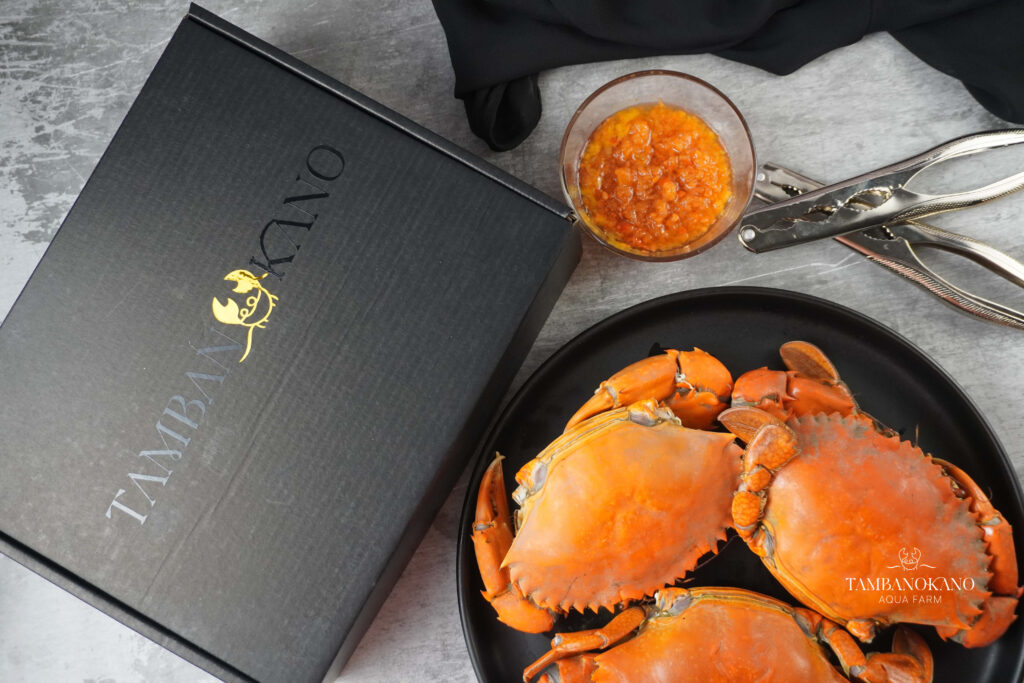 And to make this occasion even more special, they're offering a fantastic Mother's Day promo: 20% off their TAF Crab in a Box! Originally priced at PHP 1,499, you can now surprise your mom for just PHP 1,199.
The TAF Crab in a Box promo includes succulent steamed crabs with a trio of mouthwatering dipping sauces: sweet, chili garlic, and Cajun sauce.
Shipping is hassle-free through Lalamove, Grab, or Joyride, and payment is a breeze with GCash.
To order these delectable dishes, visit their social media accounts at Tambanokano Aqua Farm.
Remember to follow them on social media to stay updated on their latest offerings and promotions: Facebook | Instagram.
For inquiries or assistance, feel free to contact them at 0991-376-4580.
Take advantage of this opportunity to celebrate your mom in the most delicious way possible with Tambanokano Aqua Farm's Mother's Day specials.
Order today and let your mom indulge in the sumptuous flavors of the sea!
Fruits in Bloom


This Mother's Day, spoil your mom with uniquely delightful and healthy treats from Fruits in Bloom, the pioneers of edible fruit arrangements.
Their exquisite creations are perfect for any occasion, birthdays, anniversaries, or a day dedicated to moms.
In response to the pandemic, they introduced FIBPantry, a subsidiary offering an array of delicious dessert jars, fondly called the 'Pambansang Desserts.' These jars are truly a hit with flavors like Mango Sago, Melon Medley, Buko Lychee, Fruit Cocktail, and Coffee Delight!
Fruits in Bloom is situated at 26 Sgt. Esguerra St., Courtyard Building, Quezon City, soon opening another store in Bloc 10, Alabang.
They deliver within Metro Manila and nearby cities like Bulacan, Pampanga, Laguna, Cavite, and Tagaytay, ensuring their scrumptious treats reach as many moms as possible.
For Mother's Day, their bestseller is the Passionate Mom arrangement, featuring mid-range pricing and irresistible Ferrero Rocher chocolates.
Everything is freshly made daily and completely edible, including their butter cookie logo! Strawberry enthusiasts will adore the Hugs and Kisses (PHP 4,500) and Mi Amore (PHP 5,580) arrangements.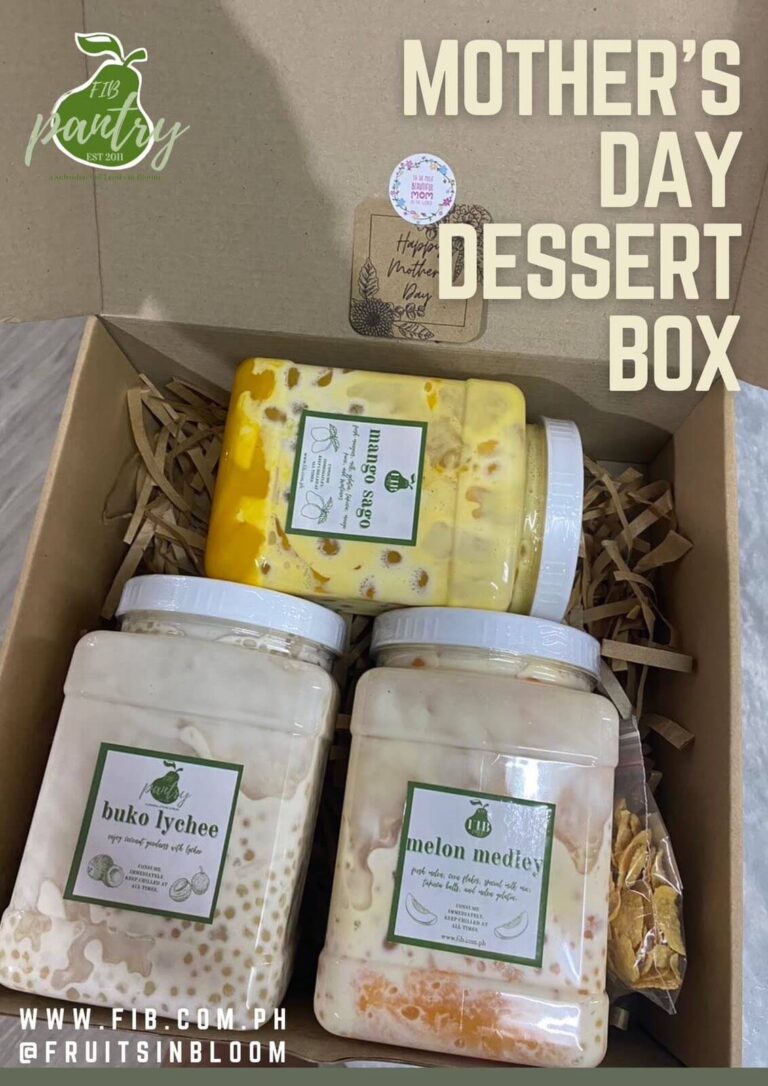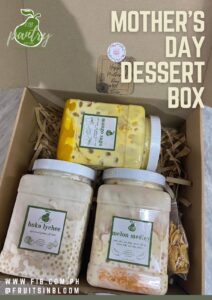 The FIB Pantry Mother's Day gift box, priced at PHP 1,250, includes three dessert jars, a Mother's Day butter cookie, and a beautifully packed Kraft box with a tag and ribbon.
To guarantee a delivery slot for Mother's Day, it's best to place your order as soon as possible or opt for a pick-up option. They're working round the clock to fulfill all orders for this special occasion.
Delivery fees apply, and Fruits in Bloom uses their own delivery service to ensure the safe arrival of your gift.
You can make Gcash, credit card/PayPal, or BDO bank transfer payments.
Stay connected with Fruits in Bloom on their social media channels: Facebook | Instagram | TikTok, and visit their website at www.fib.com.ph.
For inquiries or orders, you can also reach them through Viber at (0968) 661-0187.
Show your love and appreciation for the special moms in your life with Fruits in Bloom's incredible offerings!
EatSoGood.PH
Experience the joy of cooking with EatSoGood.PH's culinary kits!


Founded in June 2020 amidst the Covid-19 pandemic, EatSoGood.PH was created to bring the restaurant experience straight to your home.
Their specially curated food kits contain pre-portioned ingredients and easy-to-follow instructions, allowing you to prepare hassle-free, restaurant-quality meals in the comfort of your kitchen.
They are located in Brgy Del Monte, Quezon City; they cater to customers across Metro Manila and nearby towns in Bulacan, Cavite, and Rizal, using third-party couriers such as Borzo, Grab, and Lalamove.
They operate from 8 am to 8 pm but strive to accommodate customer requests as best as possible.
Their meal kits are versatile, convenient and have a shelf life of up to 7 days in the fridge or freezer. They are travel-friendly and perfect for out-of-town trips.
They also provide a range of high-quality cookware items, such as cast iron sukiyaki pots, electric hotpot cookers, shabu-shabu dual pots, and Korean ttukbaegi bowls.
To celebrate Mother's Day, they offer a surprise gift with all orders placed during May 12-14, 2023.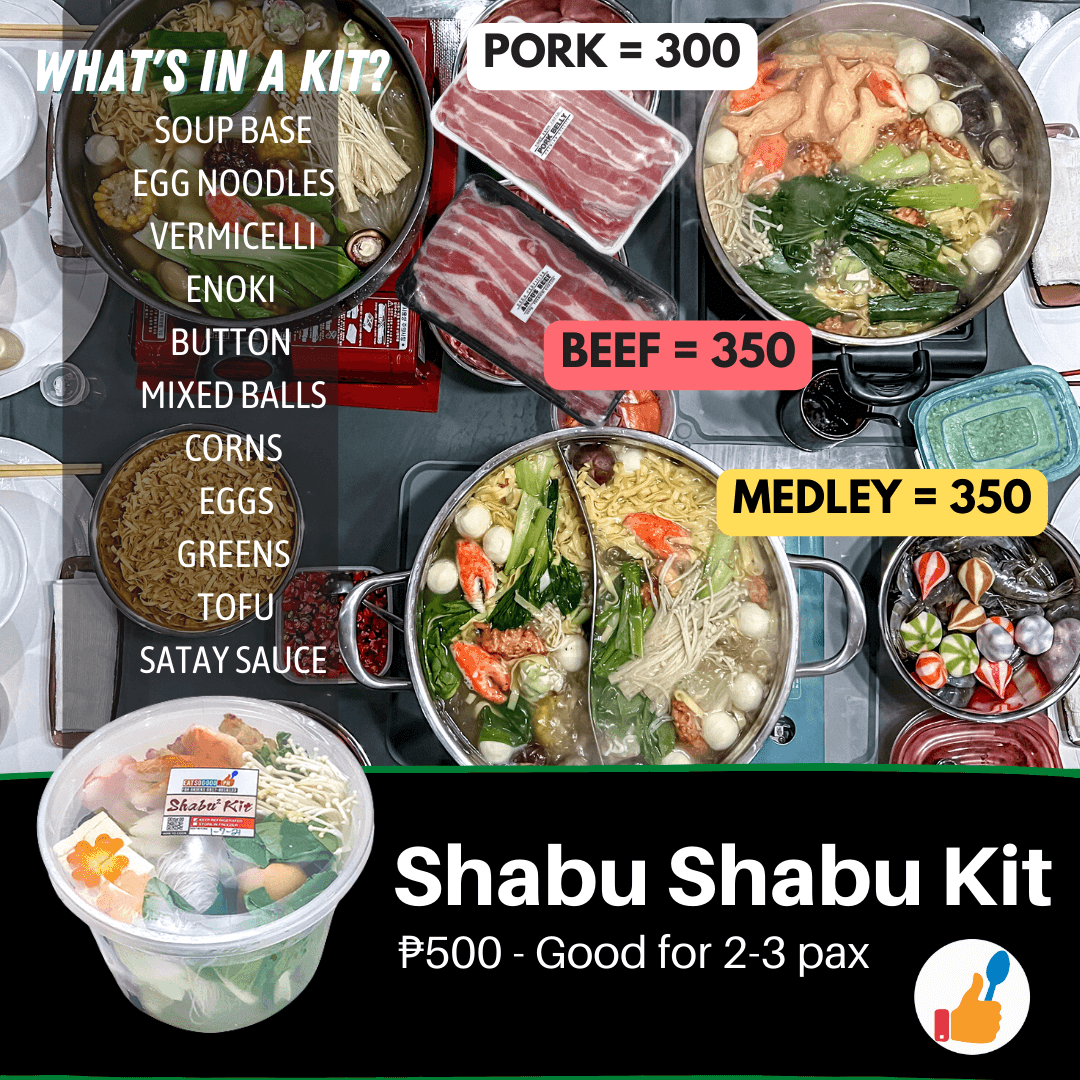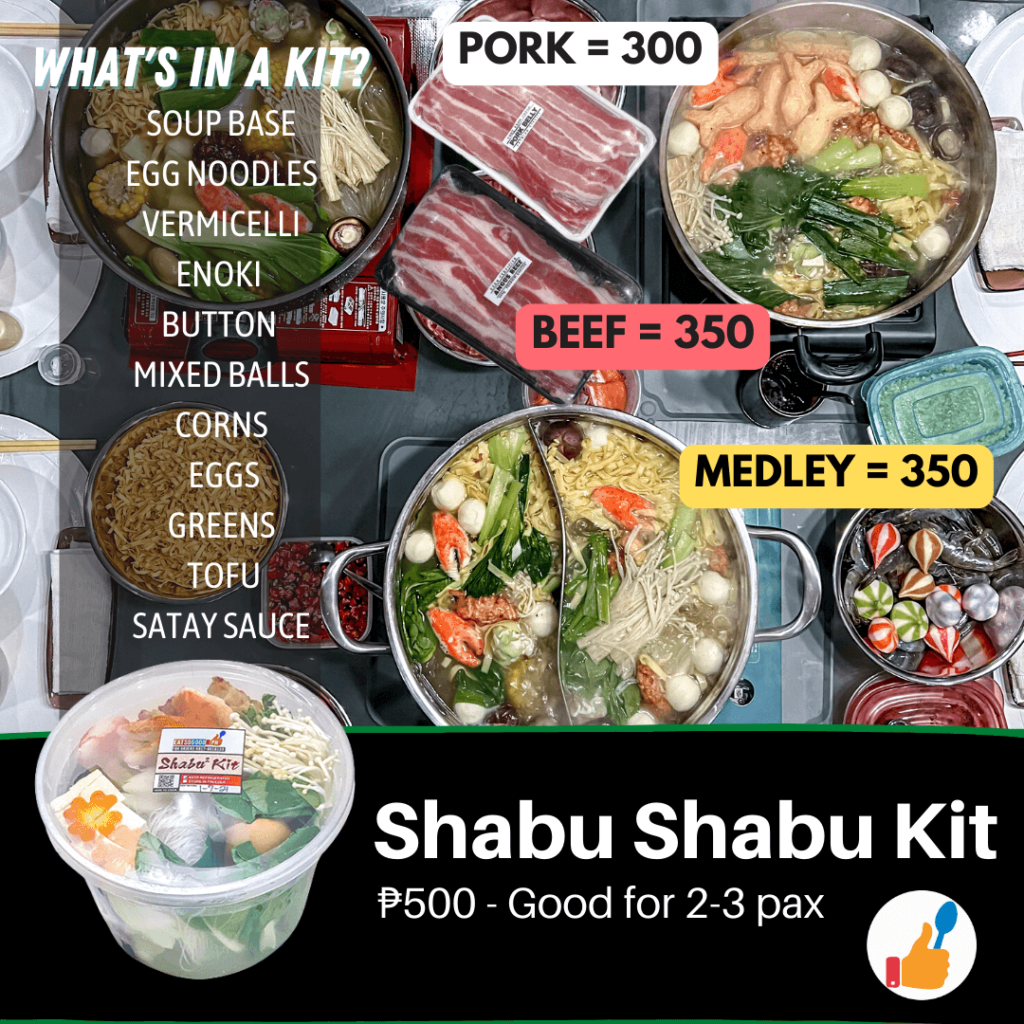 You can consider their meal kits as thoughtful gifts or care packages. They can send them on your behalf, complete with a handwritten gift card, and offer gift packaging for an additional PHP 20.
Their bestsellers include Shabu-Shabu Kit, Sukiyakit, Laksa Kit, and Soft Tofu Stew Kit.
Orders are shipped within 15-30 minutes from payment confirmation.
Third-party couriers handle shipping, and customers can either book the delivery themselves or have them include the fee in their order summary. Alternatively, You can pick up your orders from their location.
Their payment options include BDO, BPI, GCash, and PayMaya.
To place your order, visit their webshop at www.eatsogood.ph, or message them through their Facebook Page, Instagram, SMS, Viber, or WhatsApp at 09178916133.
Megamax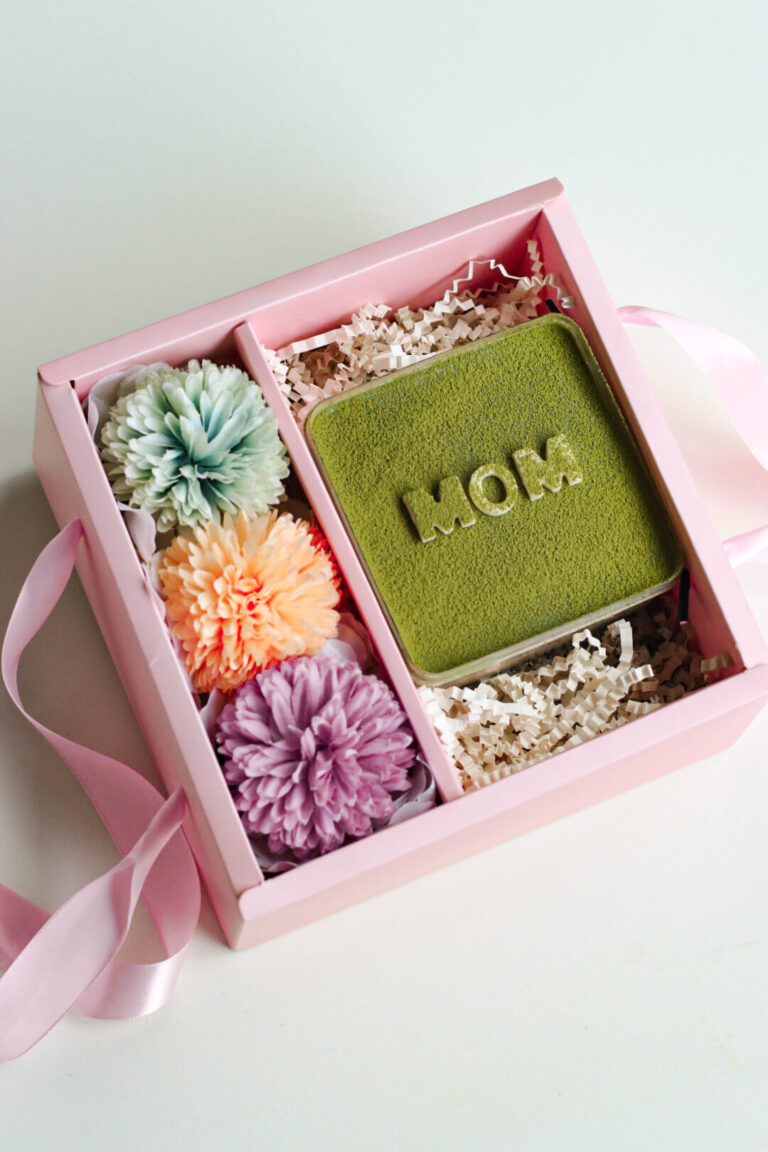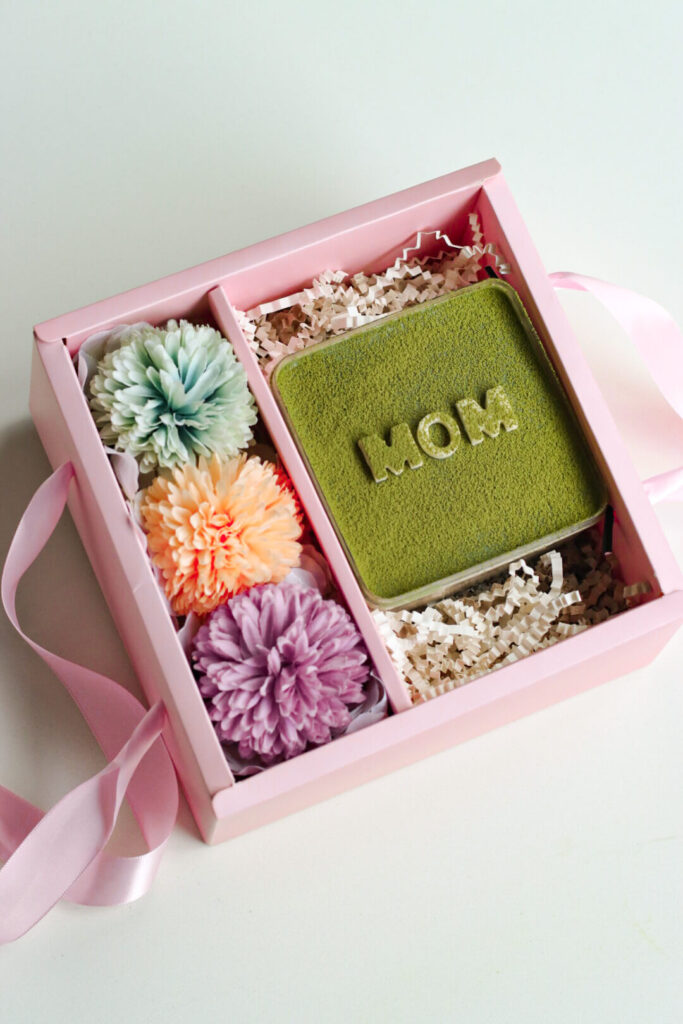 Discover the delightful tiramisu creations of Megamax, a brand run by two sisters, Meg and Max! When they couldn't find the perfect tiramisu – one that's moist yet not soggy and creamy without being overpowering – they decided to create their own.
Megamax's unique tiramisu offerings feature bold and strong flavors while staying true to the essence of traditional tiramisu. Their current lineup includes classic, matcha, kahlua, and lotus biscoff flavors.
Located in Greenhills, San Juan, Megamax caters to customers across Metro Manila, delivering to areas serviceable by Lalamove.
The best-selling matcha and kahlua mascarpone tiramisus have won the hearts of many.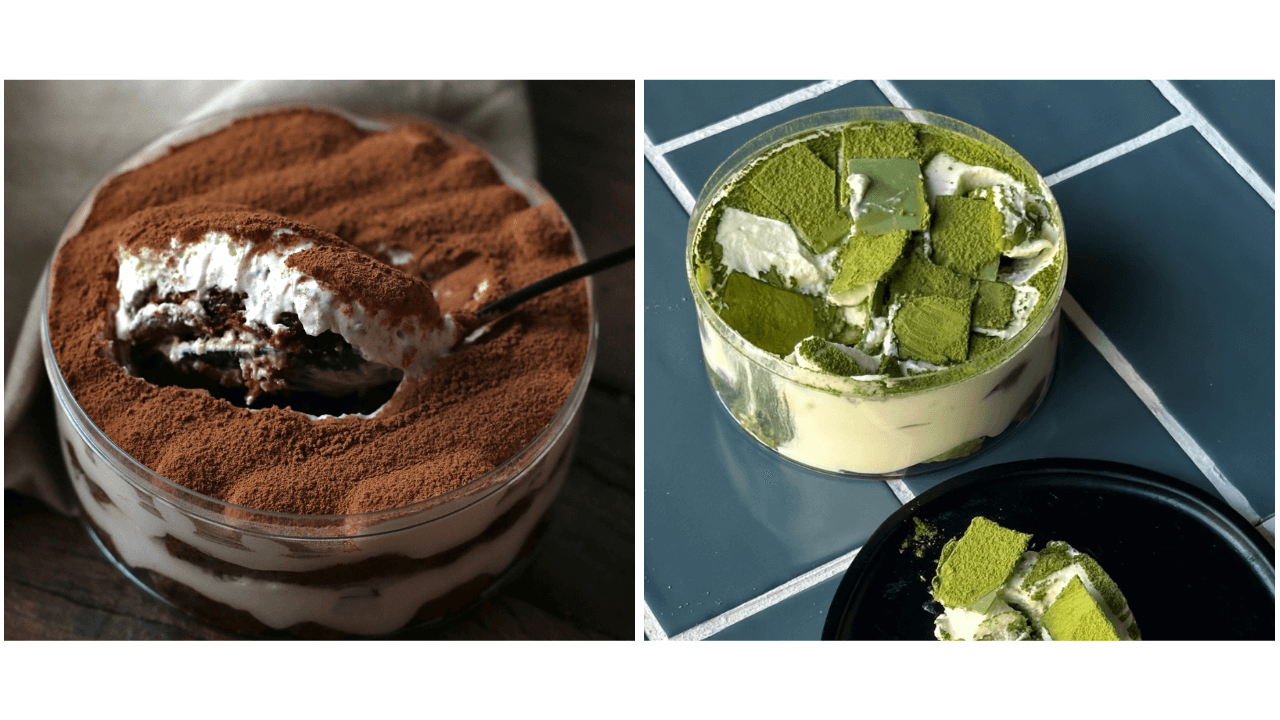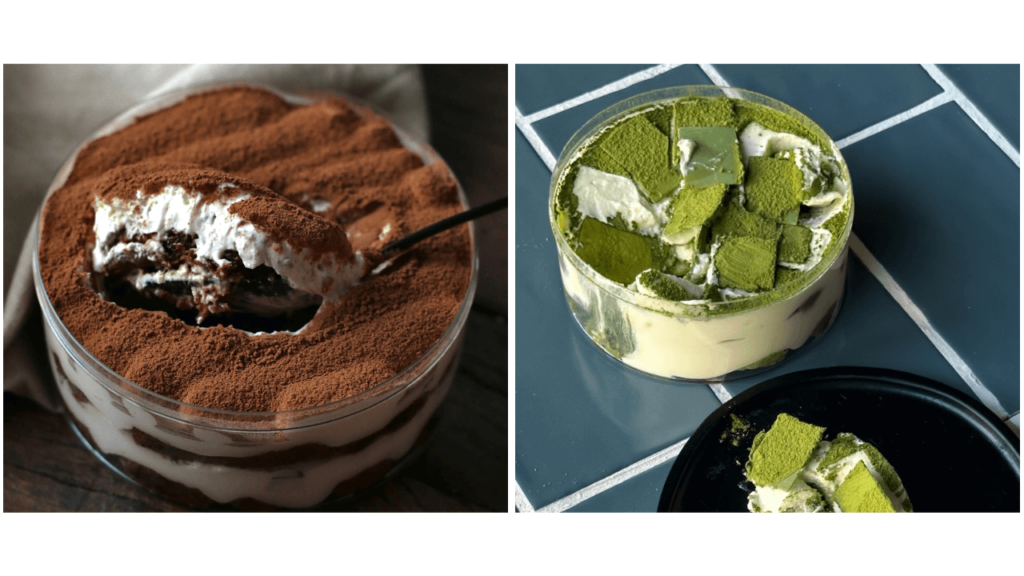 This Mother's Day, Megamax is offering a special gift set called the Mother's Day Bloom Box.
It features a dandelion gift box with your choice of mascarpone tiramisu flavor, including classic, matcha, kahlua, and lotus biscoff.
Shipping is handled via Grab or Lalamove, with pick-up options also available.
Megamax accepts payments through GCash and BDO.
Please note that orders have a one-day lead time, with a cut-off time of 6:00 PM the day before pick-up.
To place your order, send a direct message on Instagram or Facebook, or fill out the cococart order form.
You can find Megamax on social media via their Instagram and Facebook pages.
For inquiries, contact them through Instagram or via text at 09171167325.
Don't miss the chance to surprise your mom with a delectable treat from Megamax this Mother's Day!
Swan Lake Restaurant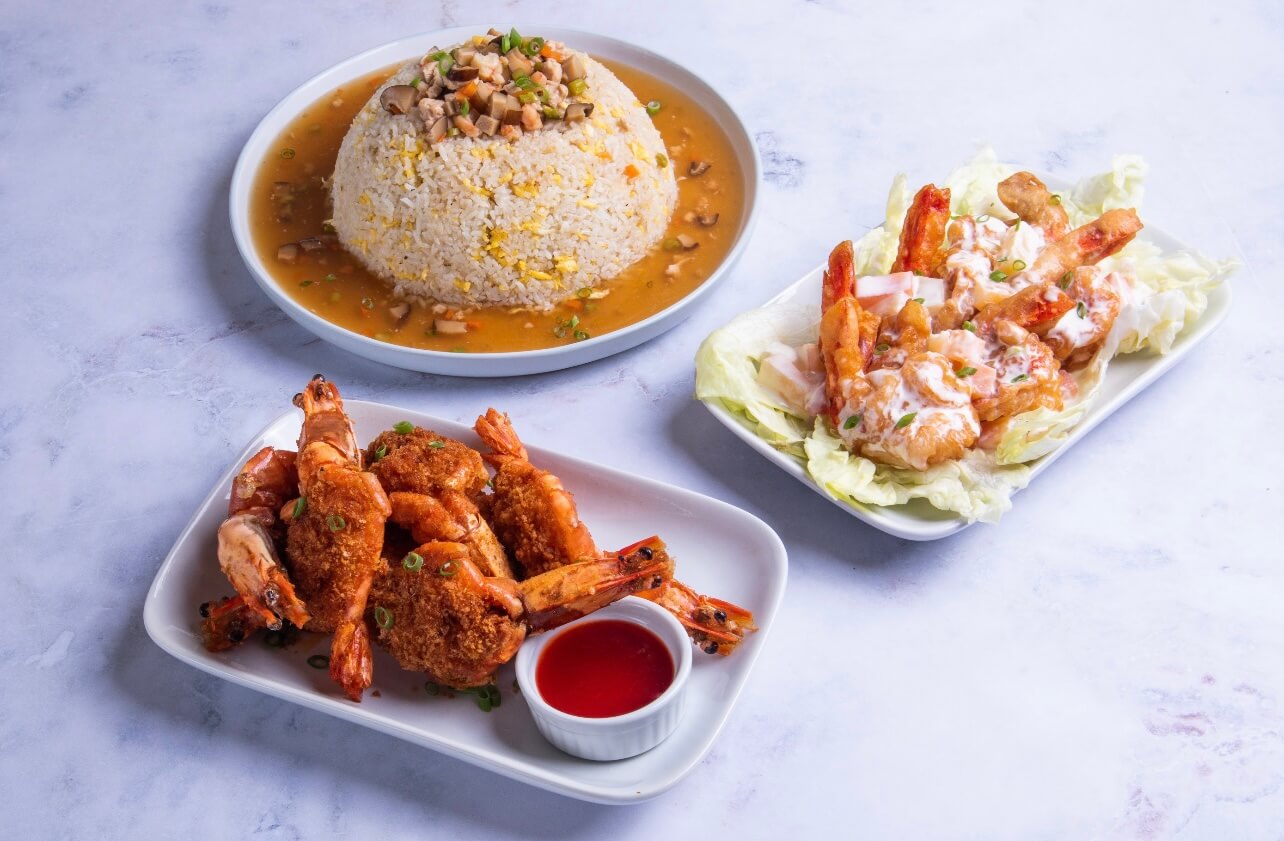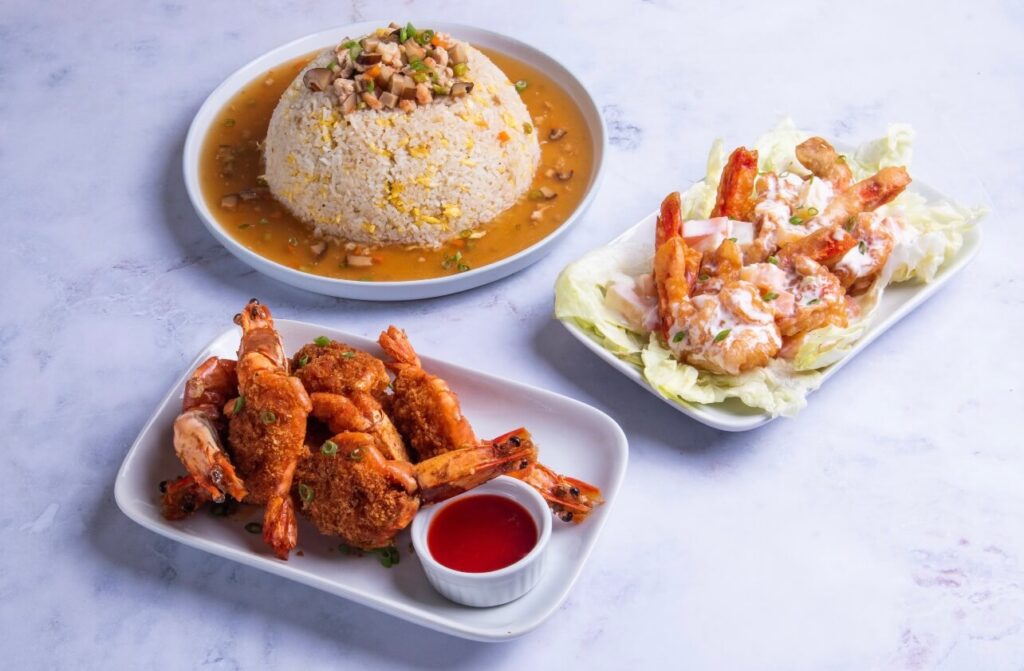 Treat your mom to a delightful experience this Mother's Day with Swan Lake, a restaurant established in 1995 specializing in authentic Chinese cuisine from the province of Fujian, China.
Swan Lake is known for its commitment to using fresh and premium quality ingredients, ensuring a delicious and memorable dining experience.
They are located at B. Serrano Street Corner 9th Ave., Caloocan City. Swan Lake caters to customers within NCR via GrabFood or pickup through third-party couriers.
Among their best-selling dishes are the Eight Treasures Chicken, Lapu-Lapu Fillet King Soy, Spareribs Salt and Pepper, Oyster Cake, and Squid King Sauce, all available in various sizes.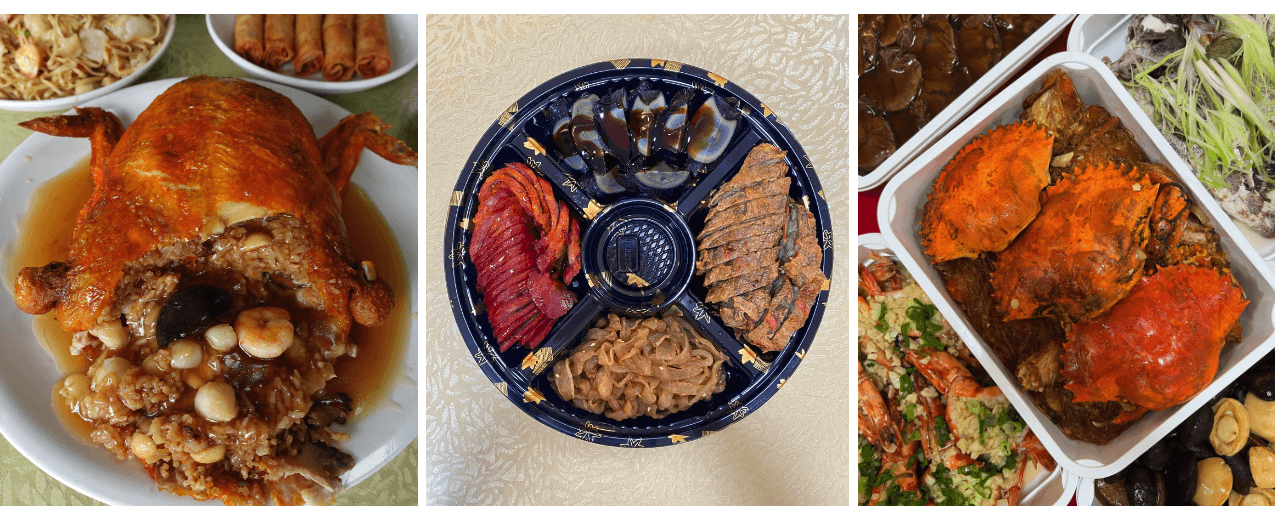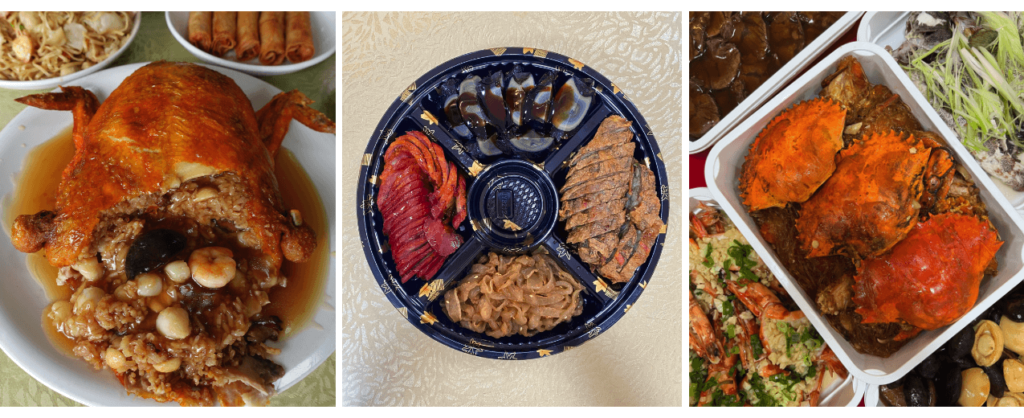 Please note that the Eight Treasures Chicken requires at least a one-day advance order, with a 7:30 PM cut-off time.
While there are no specific Mother's Day promotions, the authentic and flavorful dishes from Swan Lake will impress your mom.
Customers can opt for self-pickup or arrange a pickup via a third-party courier for shipping.
Payment options include cash, GCash, BDO, and BPI.
To place an order, simply message Swan Lake on their social media pages, Facebook and Instagram, or contact them through Viber at 09568670206 or call (02) 83646433.
Celebrate Mother's Day with a sumptuous feast of authentic Fujian Chinese cuisine from Swan Lake Restaurant!
Salmon HQ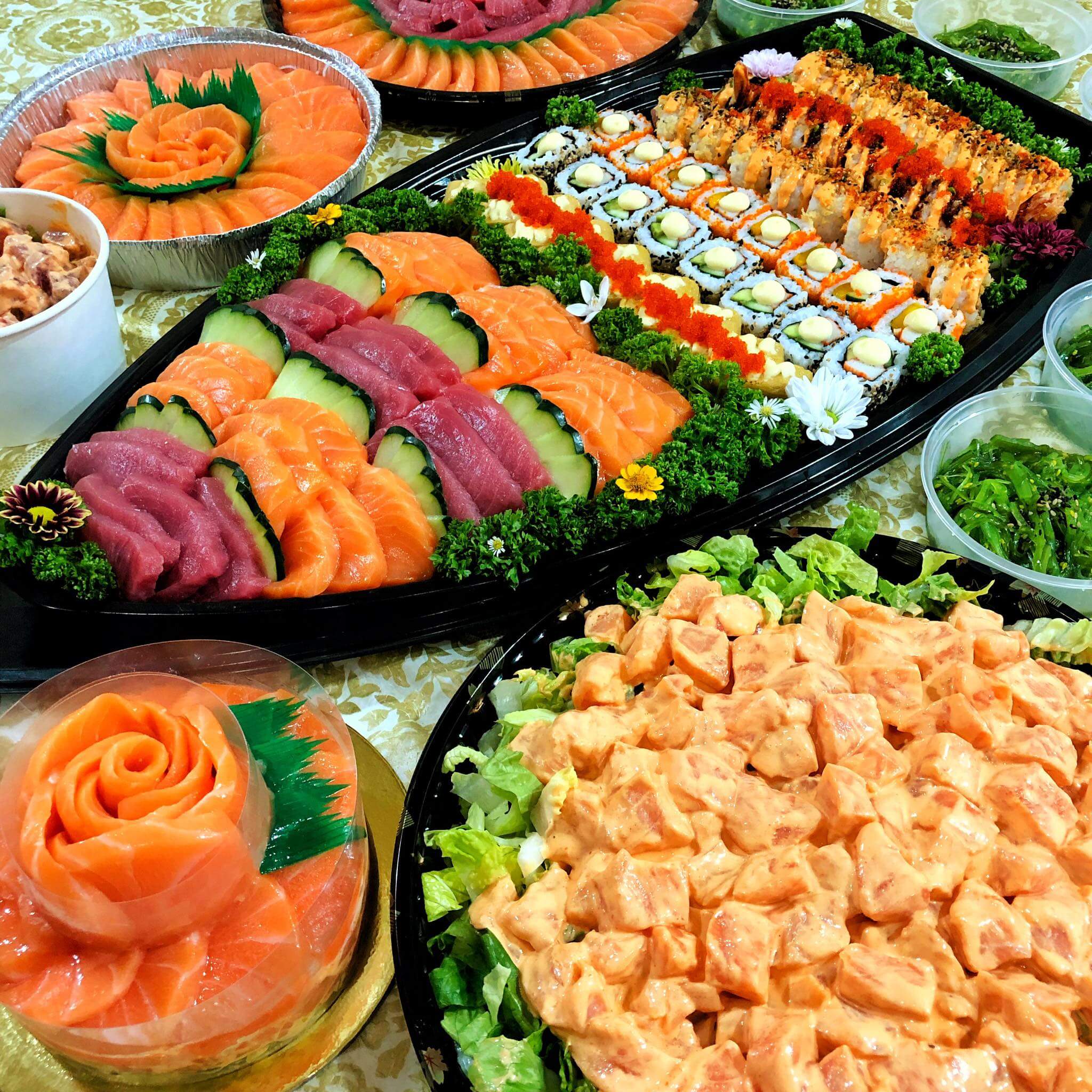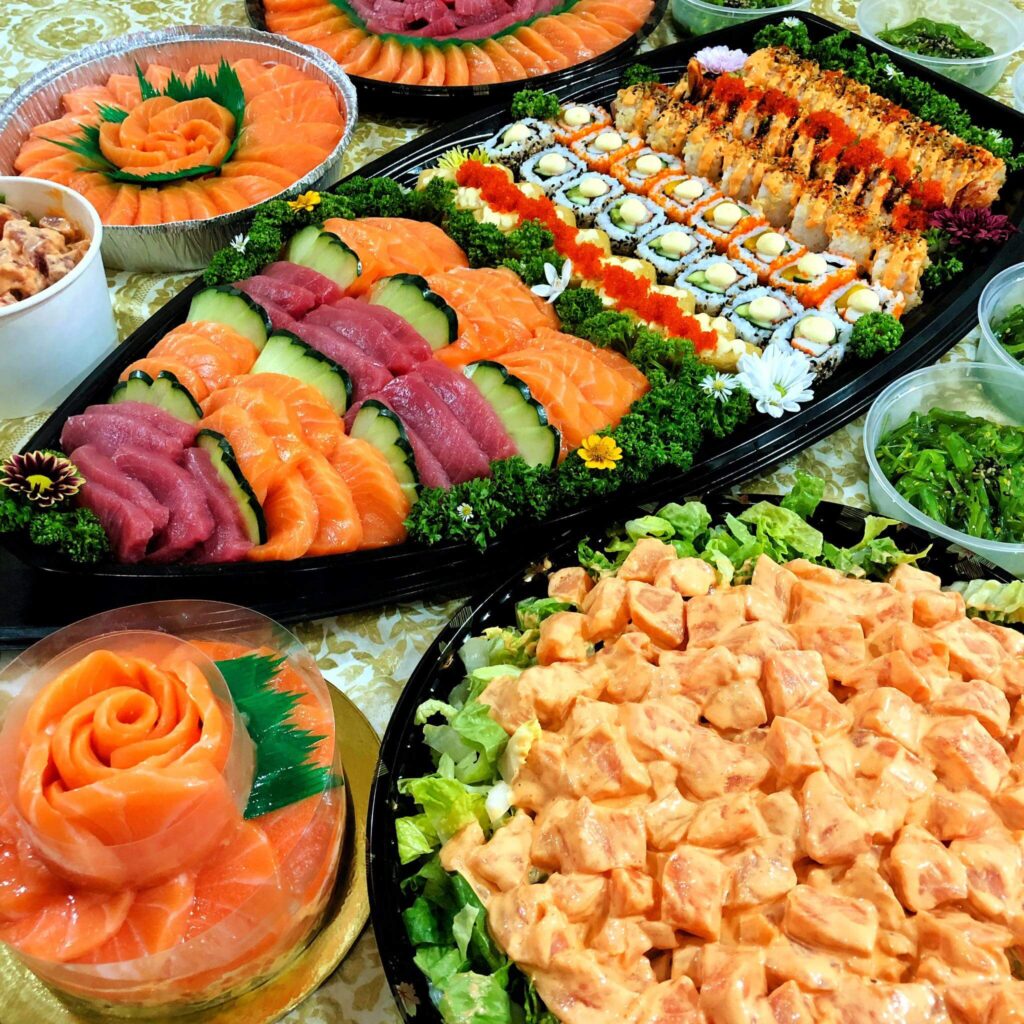 Salmon HQ is a home-based business established during the height of the pandemic. Created by a husband and wife team who share a love for fresh sashimi, Salmon HQ aims to bring the joy of fresh seafood and sushi to those who miss traveling and dining out.
Offering ultra-fresh Norwegian salmon sashimi, tuna, uni, hamachi, Hokkaido scallops, Hokkaido oysters, hokkigai, amaebi, sushi bakes, and their signature Premium Salmon Sashimi Cakes, Salmon HQ is your one-stop destination for a unique and tasty culinary experience.
With locations in New Manila, QC – Cloud Kitchen, The Corner Market at the 2nd level of The Podium Mall, and Gyud Food in UP Diliman, Salmon HQ is ready to serve customers throughout Metro Manila using delivery services like Grab and Lalamove.
Their bestsellers include Premium Salmon Cake, Heart Cake, sushi bakes, Premium Salmon Sashimi, Makis, Platters, and Sushi Boats.
Salmon HQ accepts same-day orders with a 7 pm cut-off time.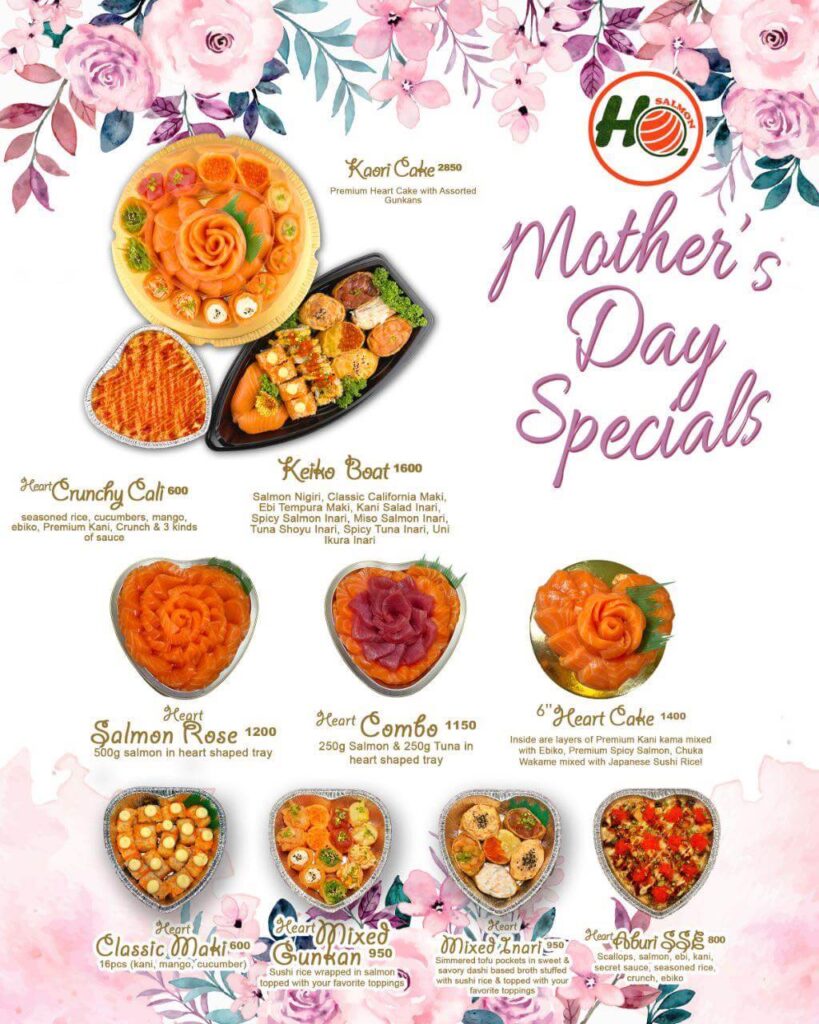 This Mother's Day, they have a special menu featuring Heart Salmon Cake, Heart Gunkan, Heart Salmon Rose, Heart Combo, Heart Inari, Heart Crunchy California, Heart Aburi Scallops Salmon Ebi, and Heart Classic Maki.
They accept various modes of payment, including GCash, PayMaya, GrabPay, BPI, and Metrobank.
To place an order, visit their Facebook or Instagram pages or drop by their store at The Corner Market or Gyud Food.
Stay updated on their latest offerings by following them on Facebook and Instagram, or visit their express pages on Facebook and Instagram. For inquiries, contact them through their social media channels or call 0922-8943679.
Celebrate Mother's Day with Salmon HQ and delight your mom's taste buds with their fresh and flavorful Japanese creations!
Mariae Mnl Ph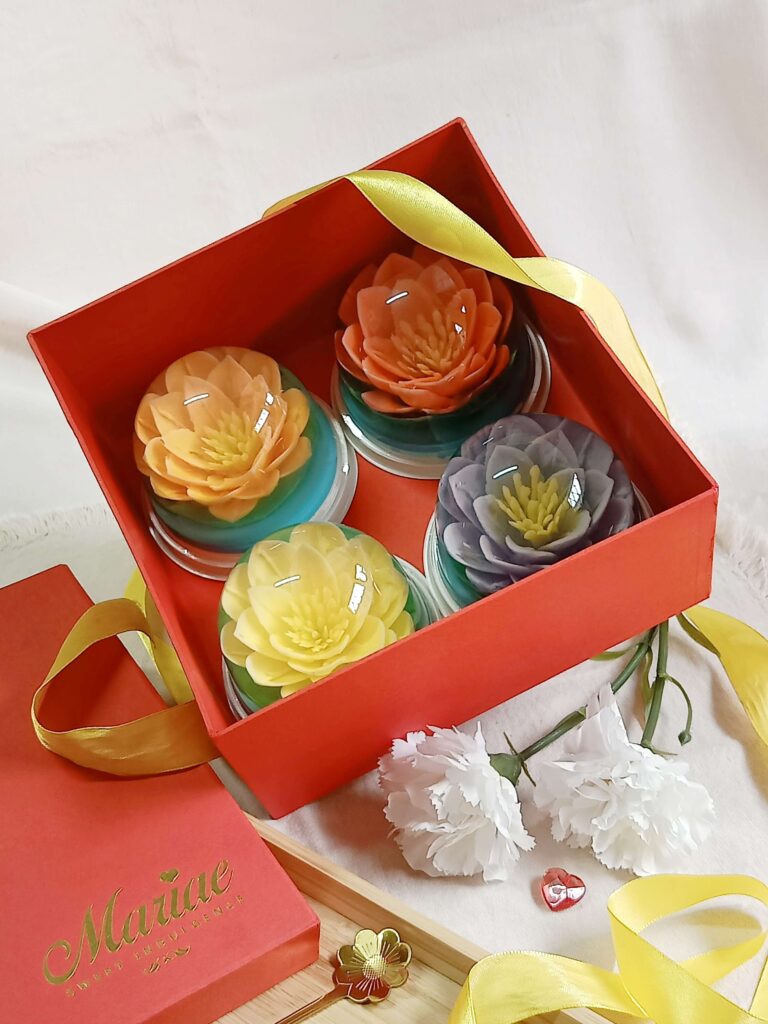 Mariae Mnl Ph is a family-owned online dessert shop that has crafted artistically handmade and customized jelly and rice cakes for all occasions since 2022.
Mariae Mnl Ph prides itself on customizing jelly cake flowers, colors, and flavors with no extra fees, ensuring a truly personalized and memorable dessert experience for your loved ones.
They are located in Ilaw ng Nayon St. Sampaloc, Manila, near the Holy Trinity Parish Church Calabash Rd.
Mariae Mnl Ph offers delivery within Metro Manila from Monday to Sunday between 10 AM to 4 PM.
Their bestsellers include customized birthday jelly cakes in delicious banana and lychee flavors.


Please note that securing your order at least a week before the delivery date during peak seasons and at least three days in advance during regular days is advised.
Shipping is handled through Grab, which has proven to be a reliable delivery service for their delicate cakes. Payments are accepted via Gcash and bank deposits; full payment is required to secure a slot.
For Mother's Day, Mariae Mnl Ph is offering a special promotion. Although some slots might be fully booked, check out their social media pages or website for available Mother's Day promos.
The pre-order duration for Mother's Day is until May 12 only.
As part of the promo, they're offering free customization of text inside their 6″ Heart Jelly in Can and a free gold floral spoon for MOMffins.
To place an order, send them a direct message on their social media pages to reserve a slot. You can find them on Facebook, Instagram, and TikTok .
For further inquiries, contact them via Viber or WhatsApp at 09217194531.
Choose Mariae Mnl Ph for a sweet and unique gift that will surely delight any recipient.
Gerry's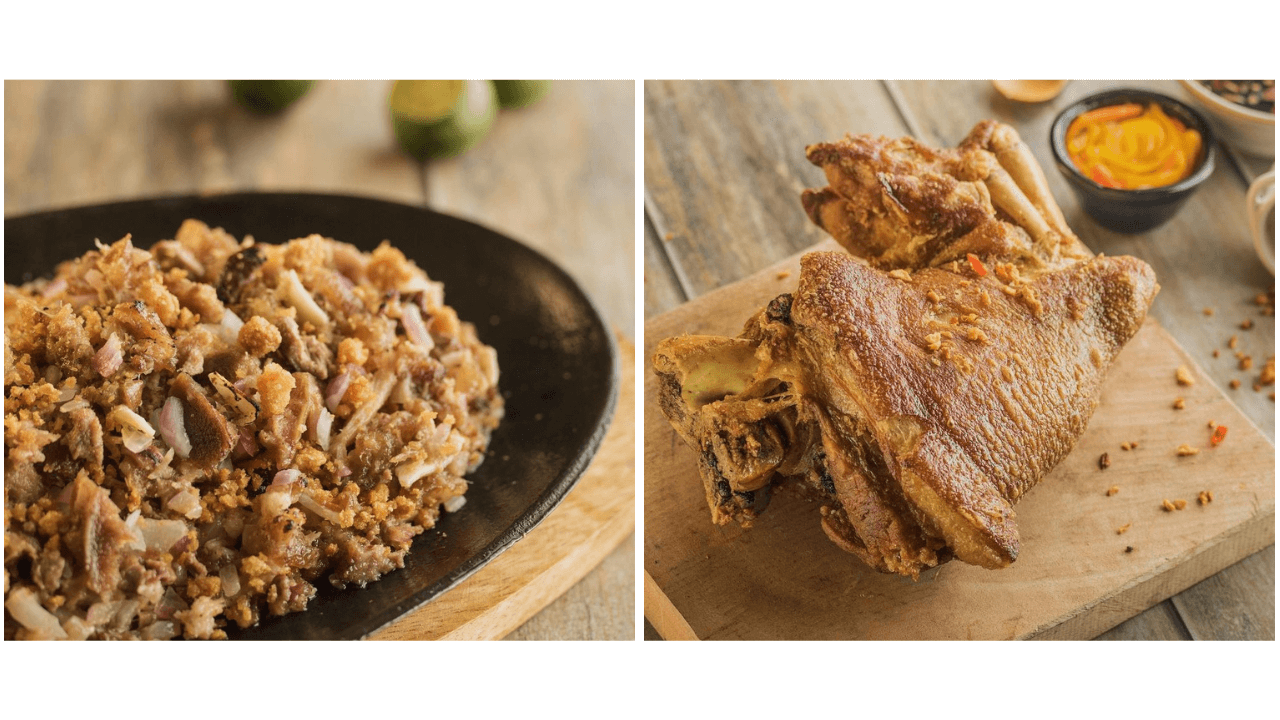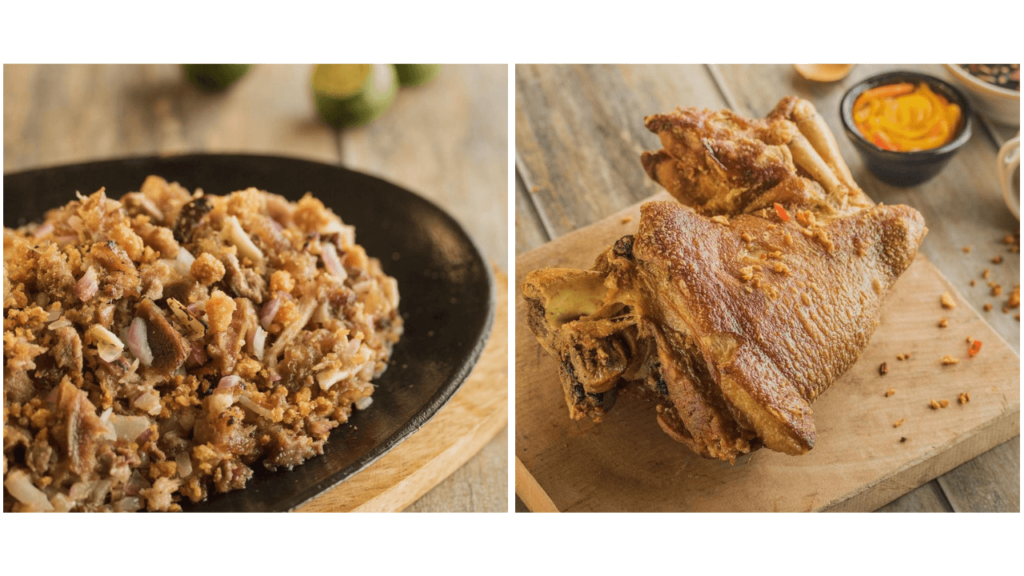 Established in 1997, Gerry's is a Filipino restaurant serving sumptuous dishes with great value for money and has been providing excellent service for over two decades. With over 100 stores nationwide and internationally, Gerry's has become a go-to destination for friends and family gatherings.
Some of their best-selling dishes include sisig, crispy pata, inihaw na pusit, and kare-kare.
Since dishes are freshly cooked, expect a lead time of at least 20 minutes for your order.
This Mother's Day, Gerry's is offering Moms' Ultimate Meals, featuring various group meals perfect for families. These special offers are available from May 12th to 14th and include a range of dishes, from best-sellers to delectable desserts.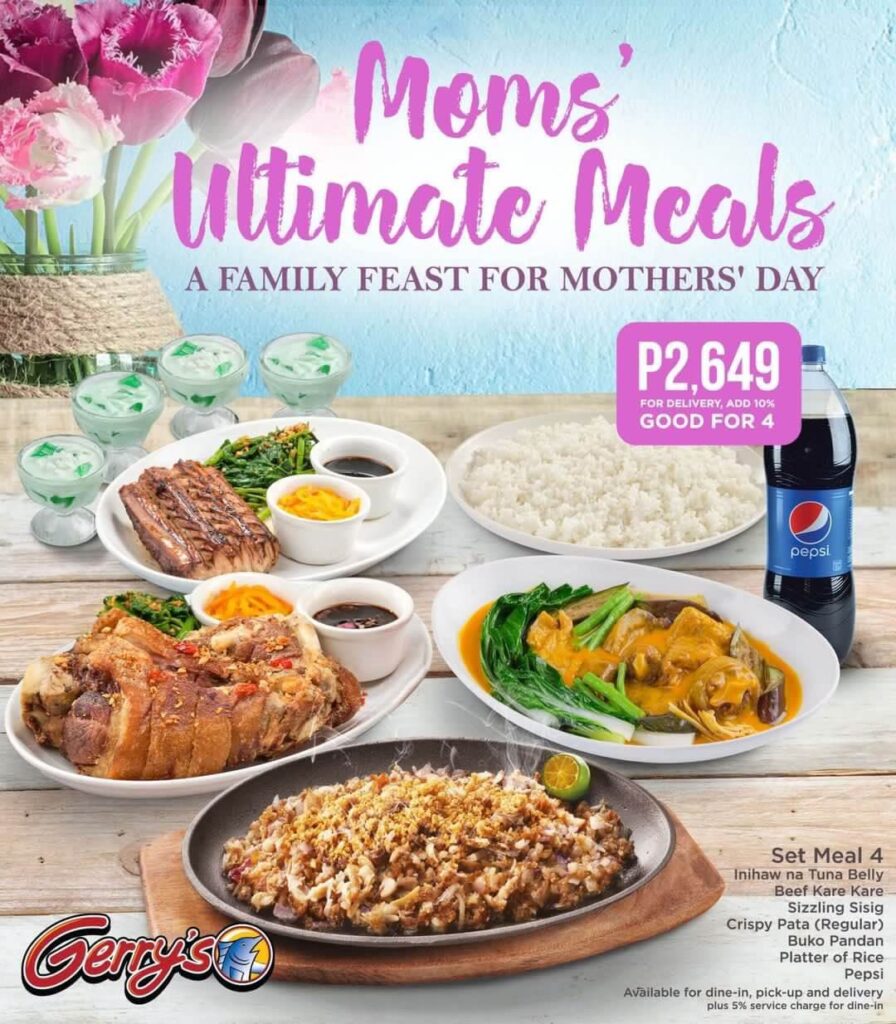 Enjoy their milky ice desserts to beat the summer heat and create unforgettable memories with your loved ones at Gerry's .
To place an order, you can dine in, take out, or use delivery services like GrabFood and FoodPanda.
Gerry's accepts cash, credit and debit cards, and GCash in selected stores as modes of payment.
Stay updated with the latest offers and promos by following Gerry's on social media: Facebook, Instagram, and YouTube.
The best way to contact Gerry's is through their social media pages, website, or by contacting your nearest branch directly.
Find your nearest branch by visiting their website at www.gerrysgrill.com, where you'll see an extensive list of locations they serve.
Don't forget that Moms' Ultimate Meals are available in all branches, so treat your mom to a delightful meal this Mother's Day.
Mochi Creme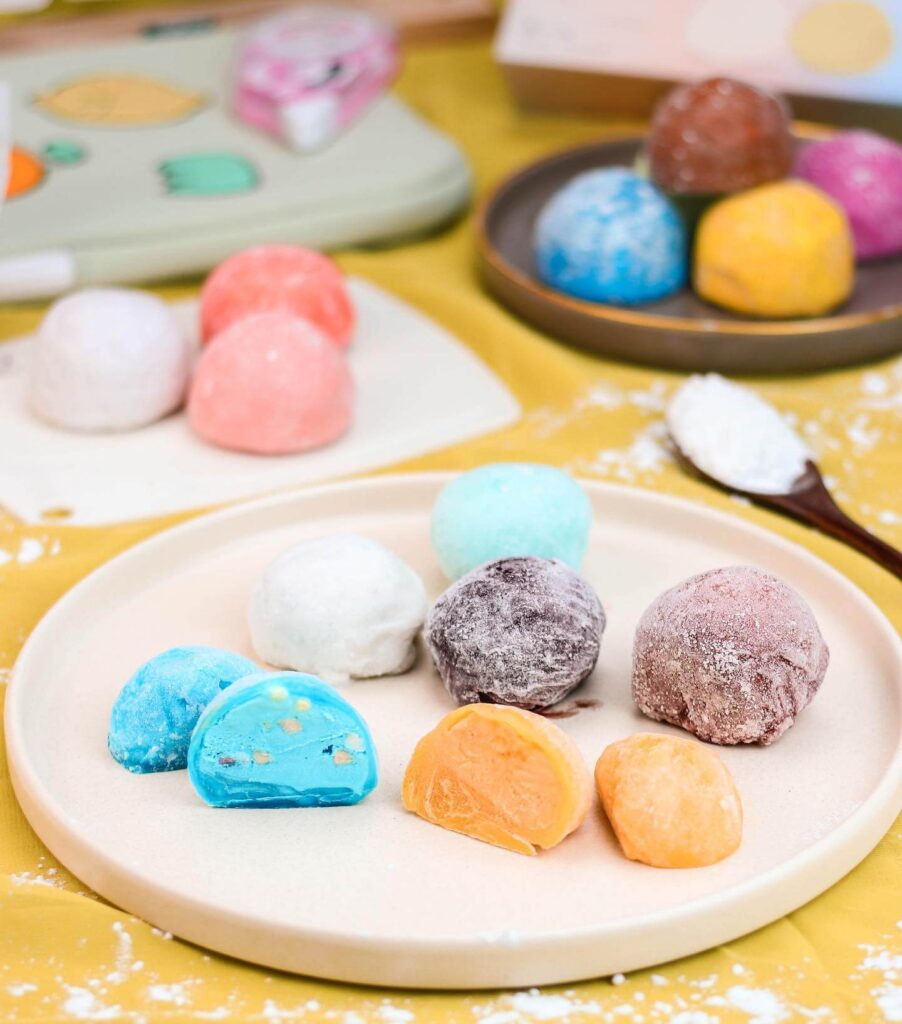 Mochi Creme specializes in traditionally pounded, artistically handcrafted mochi ice cream treats, bringing the Japanese mochi experience to the Filipino taste.
With a mission to share the symbol of good fortune, sustenance, and bonding that mochi represents, Mochi Creme offers over 20 flavors to satisfy your chewy desire.
Their cloud kitchen is in Quezon City, with pop-up stores in different malls every weekend (schedules posted on social media). They serve customers across Metro Manila with best-selling flavors such as Sakura Strawberry, Avocado, Chocolate, Bubblegum, and Matcha.
Mochi Creme provides same-day deliveries, subject to flavor availability.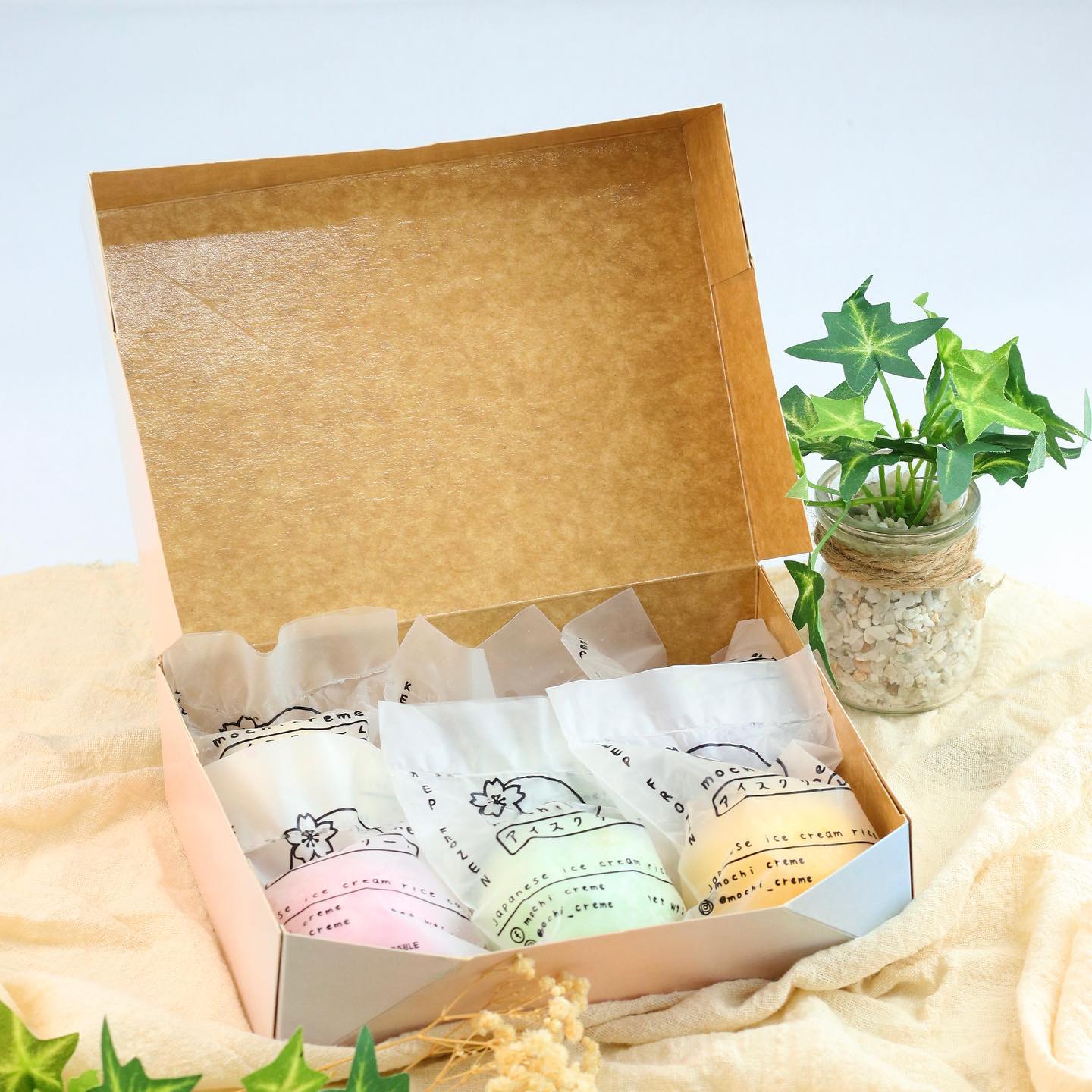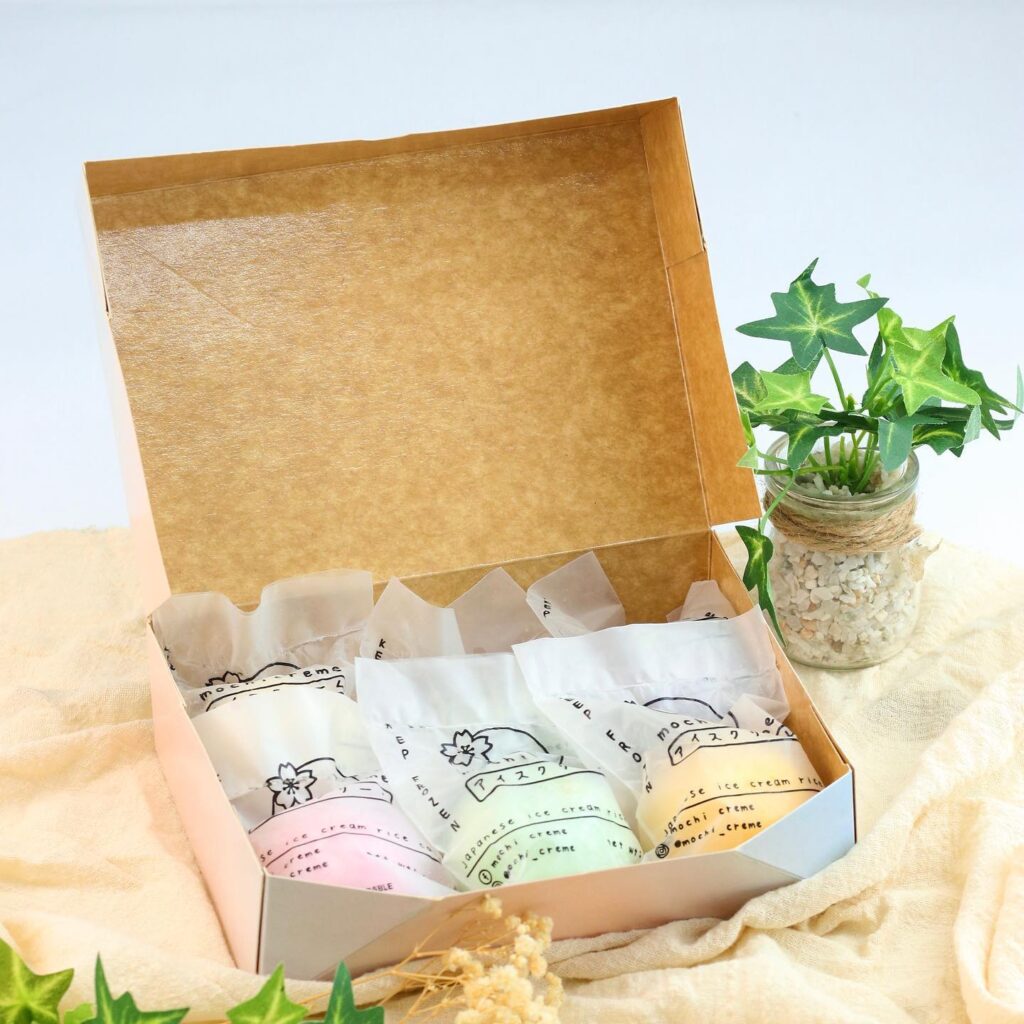 For Mother's Day, they're offering a promo at their pop-up stores: purchase two boxes of 9-piece mochi and receive a free mochi pillow.
Shipping is through third party couriers.
You can make payments through GCash, BDO, or Unionbank. Don't miss out on experiencing these delightful mochi treats from Mochi Creme – place your orders during their office hours, from 9 am to 4 pm.
To order, simply DM Mochi Creme on their Facebook or Instagram page.
Stay updated on their latest promos and pop-up store schedules by following their Facebook, IG, and TikTok accounts. Reach out to them through Facebook or IG for any inquiries.
Sous Vide Station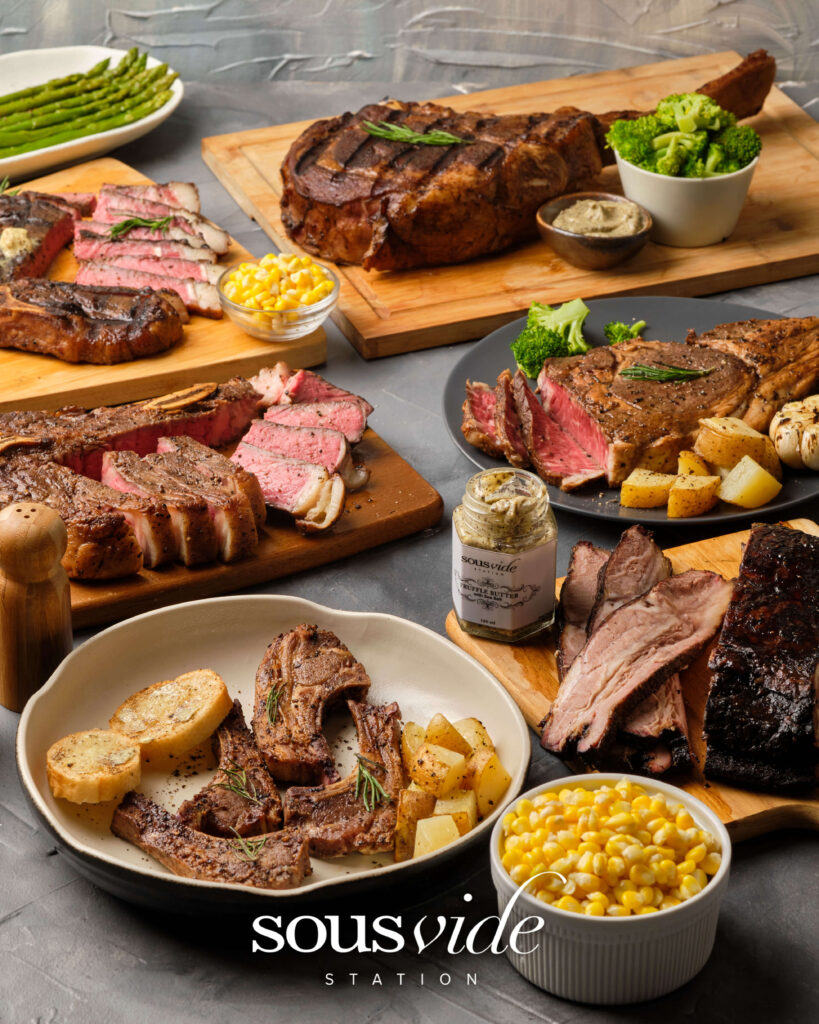 Why not pair your sous vide steak with your favorite wine for an elevated dining experience that requires minimal effort?
Say goodbye to the stress of preparing dinner with Sous Vide Station, your go-to destination for premium sous vide meats. Discover the secret to delicious, perfectly cooked steaks and fillets without the hassle of long cooking times or the risk of overcooking.
Find Sous Vide Station at select The Marketplace and Robinsons supermarkets or conveniently order online to ensure the freshest cuts are delivered right to your doorstep.
With a wide selection of best-selling products like USDA Prime Ribeye, New Zealand Grass-Fed Lamb Chops, USDA Prime Tomahawk, and Truffle Butter, there's something for everyone at Sous Vide Station.


There's no order lead time, so you can enjoy these mouth-watering meats whenever the craving strikes.
Operating daily from 8 am-10 pm, you can pre-order online and choose between frozen or defrosted meats, delivered at a time that suits you best. Serving the Metro Manila, Greater Metro Manila, Laguna, and Cavite areas, Sous Vide Station brings the convenience of gourmet dining to your home.
To order, reach out to Sous Vide Station through their Facebook and Instagram pages or message via Viber or WhatsApp at 09179622114.
Good Papa Cafe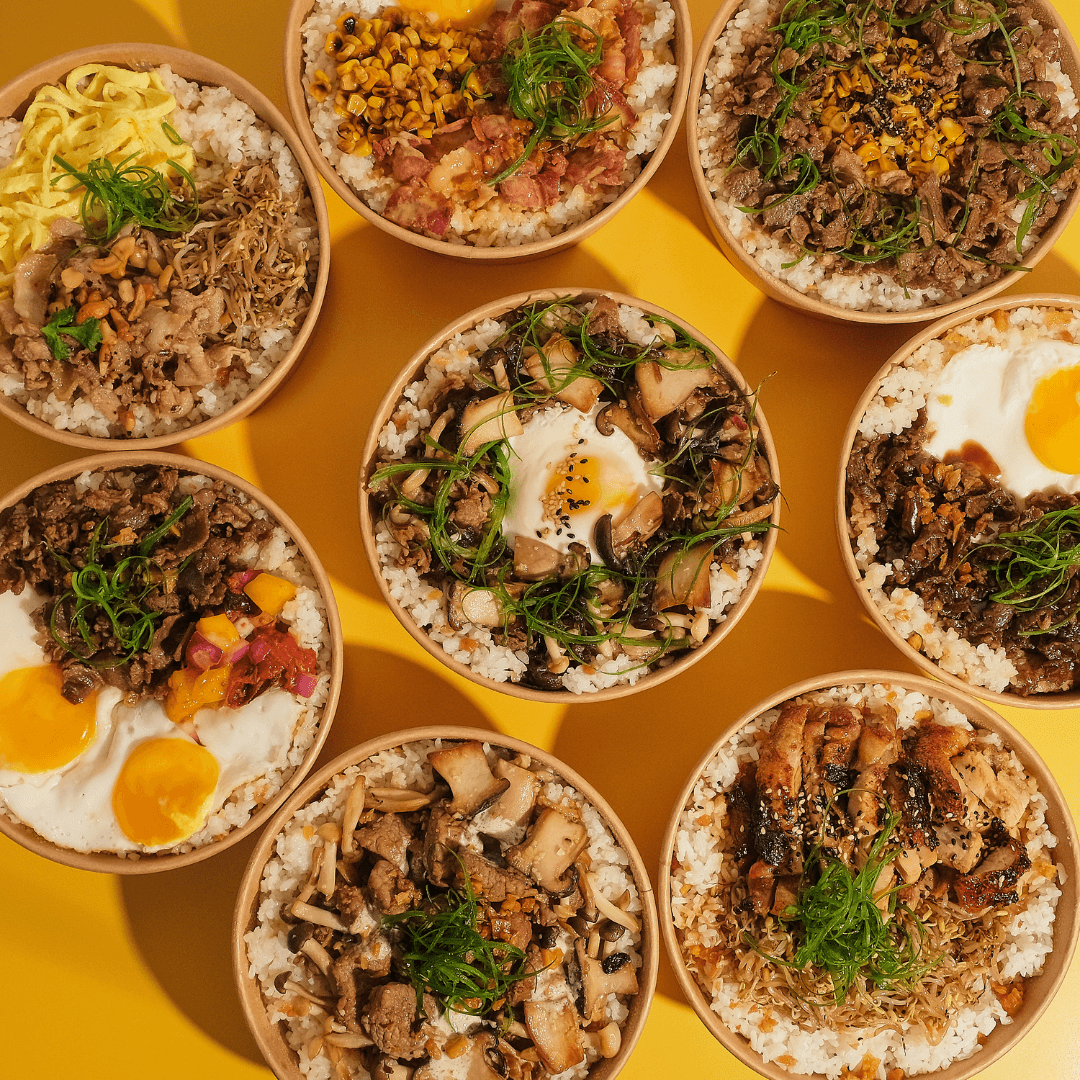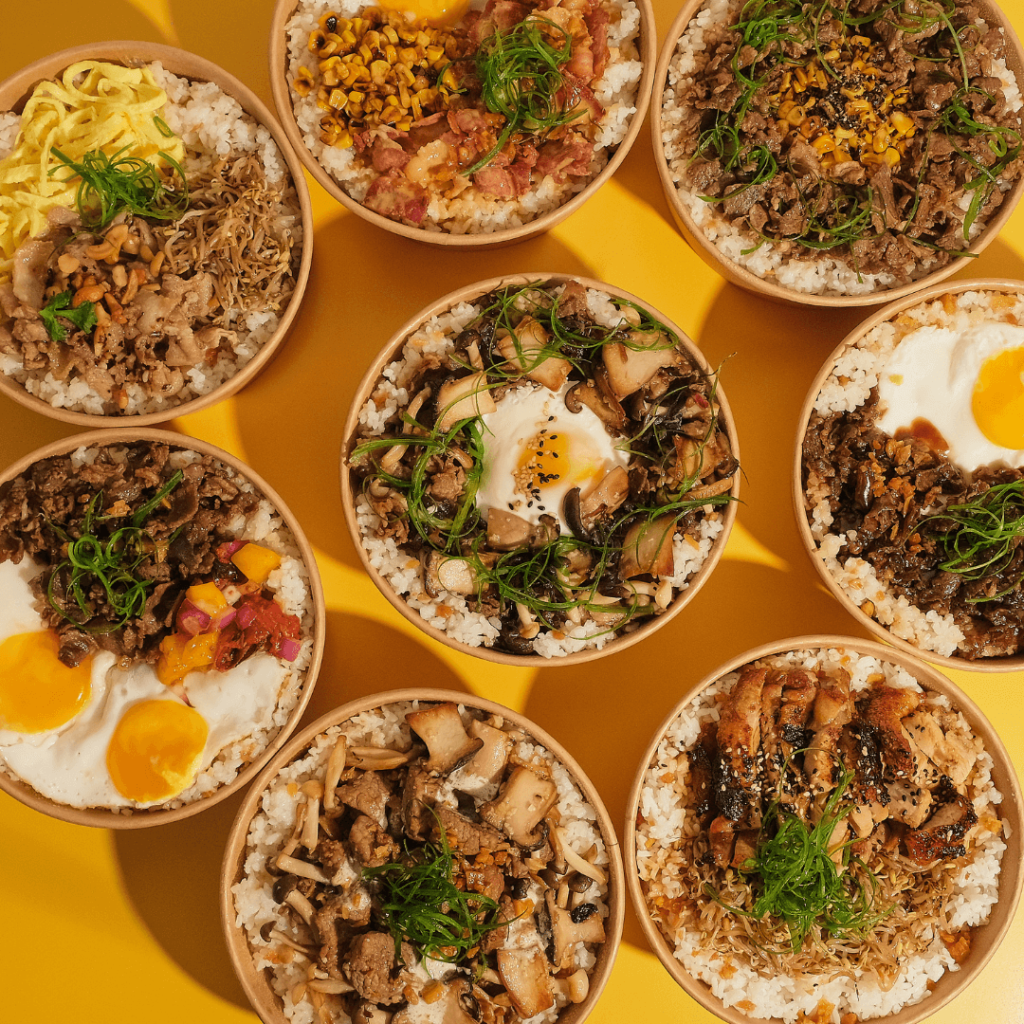 Inspired by a husband's desire to fulfill his wife's dream, Good Papa Café was born – a kitchen that shares heartfelt recipes to warm your soul.
Located at SM North Edsa Sky Garden, Good Papa Café serves the QC area with delivery options within a 10km radius through GrabFood, FoodPanda, or SM online.
Satisfy your cravings quickly with just a 15-20 minute wait time!
Good Papa Café is open from 10 am to 10 pm, ready to serve delicious comfort food.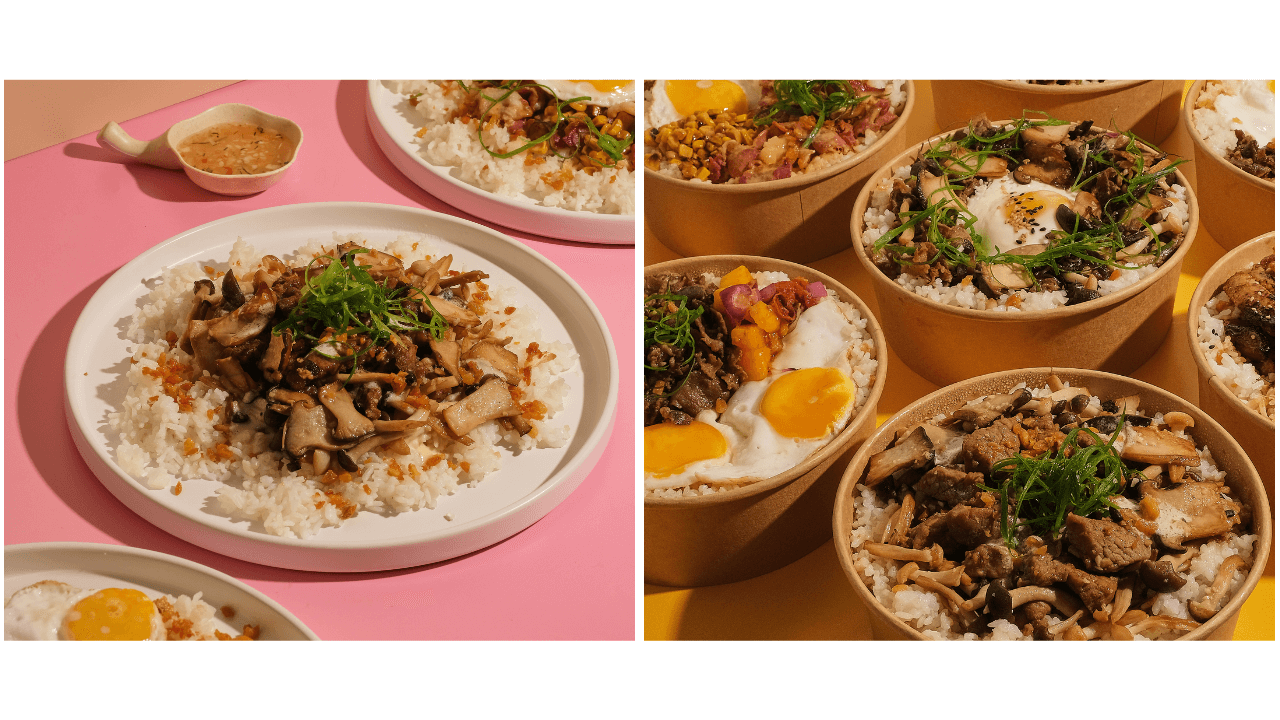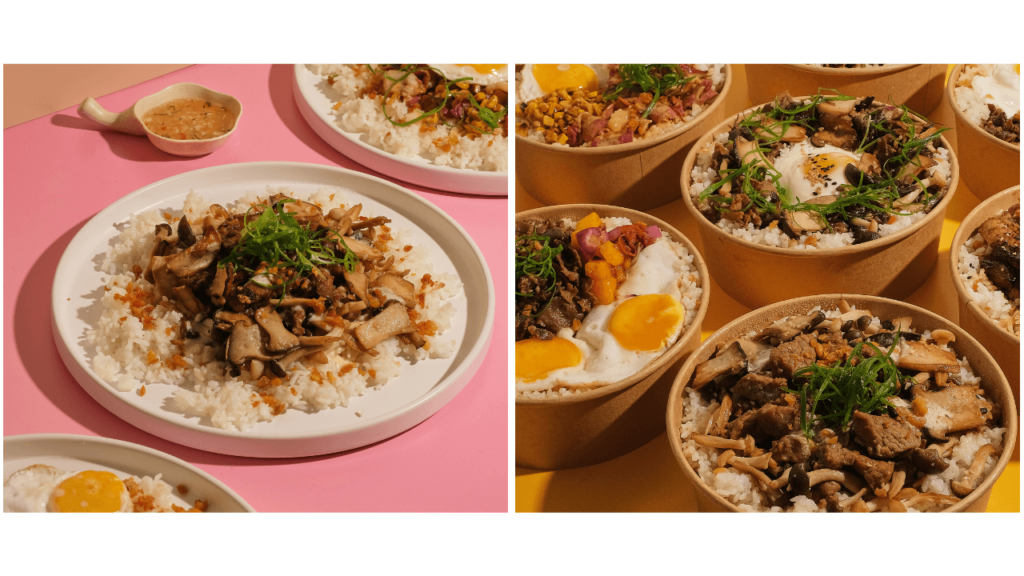 Celebrate Mother's Day with Good Papa Café's special promo and giveaway.
Get a free coffee (worth 65 pesos) with every order of their THAI Mama dish and receive a rose as a token of appreciation for all moms.
Participate in their Mother's Day giveaway to win a treat for you and your mom!
To join the giveaway, follow @goodpapacafe on Instagram, like the giveaway post, share it on your stories, and tag a mom while sharing why you think a mother knows best.
Winners will receive 2 Good Papa Bowls, and two drinks, redeemable in-store.
Don't miss out on their Mother's Day promo from May 12th to 14th, and experience the warmth and love in every dish at Good Papa Café.
Indulge in their best-selling Good Tapa or order via walk-in or their Instagram page @goodpapacafe.
Connecting with Good Papa Café is easy through their various social media platforms. You can find them on Instagram, Facebook, and TikTok.
To reach them directly, message them on Instagram or Viber at 09175226892.
In short, our mothers deserve all the love and appreciation we can give them. Mother's Day is a perfect time to celebrate their selflessness and sacrifices. So let's make sure they feel valued and special on their day, and every day of their lives.